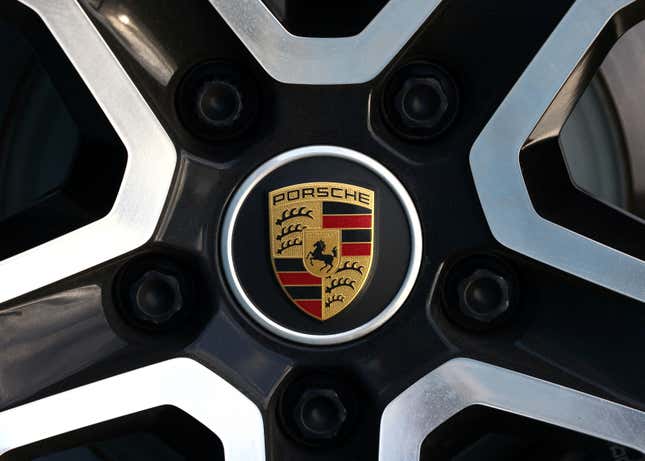 Porsche joined the ranks of carmakers aiming to electrify their fleet, with a target of having electric vehicles (EV) make up 80% of its total car sales by 2030. But according to a Reuters report, its most expensive model will be eschewing the trend. The German luxury automaker owned by Volkswagen plans to eventually sell just one model with a traditional combustion engine: the iconic 911 sports car, which accounted for 13% of sales in 2022.
Should you buy McDonald's and Caterpillar stock right now?
The electric transition is due to start with Porsche's SUV Macan, which is expected to go on sale in 2024, followed by the 718 sports car, and the Cayenne sports utility vehicle. Porsche e-fuels team leader Karl Dums told Reuters: "Our strategy in the first place is switching to electric mobility and ... we will produce the 911 as long as possible with a combustion engine."
An obstacle to the ongoing production of a 911 with a regular internal combustion engine exists, as earlier this year the European Union's (EU) banned the sale of new carbon dioxide-emitting cars by 2035. In a last-minute move, Germany made its support for the ban contingent on including an exception for engines running on e-fuels, a synthetic fuel that is created by mixing CO2 with hydrogen derived from water using renewable energy. At the time, Germany's move was seen as a concession to luxury auto manufacturers like Ferrari—Italy abstained from voting on the legislation—and Porsche. Due to that deadline, combined with Porsche's extensive investments in this field, there's speculation that Porsche will adapt the 911's engine to run on e-fuels.
Are e-fuels carbon neutral?
Proponents of e-fuels claim that the fuel is carbon-neutral because the captured CO2 used in the fuel mix offsets with the offsets resulting from the engine combustion. This holds only if the CO2 used in the fuel mix is of equal quantity as that burnt by the engine, and if those captured emissions have not previously being accounted towards another product's carbon neutrality claim.

Cars that run on e-fuels will also emit familiar tailpipe pollutants like carbon dioxide, nitrogen, and sulfur oxide. While e-fuel companies say their product emits less air pollution than traditional engines, real-world tests have disputed that claim.
E-fuels have attracted considerably less investment than EV technology—$1.2 trillion by 2030 and counting—mostly due to the technology's murky claims and the difficulty in producing the fuel. In the future, the synthetic fuel will likely be relegated to a handful of luxury cars like the 911, for which drivers might be willing to spend more to recreate the sentimental sounds of a classic ignition.
Related stories:
🚗 Porsche has developed a holographic ad to convince you to buy its 911
📈 Porsche plans to issue 911 million shares in its IPO in an homage to its most famous car