Kate Middleton will make her official debut as an art curator later this month.
Using her art history degree from University of St. Andrews, the Duchess of Cambridge selected images for an upcoming exhibition at the National Portrait Gallery (NPG) called "Victorian Giants: The Birth of Art Photography." The show that opens in London on March 1 highlights the work of four early photography masters: Julia Margaret Cameron, Oscar Rejlander, Clementina Hawarden, and Lewis Carroll.
Yes, that Lewis Carroll. Middleton's undergraduate thesis—"Angels From Heaven: Lewis Carroll's Photographic Interpretation of Childhood"—explored the vast, under-appreciated photography portfolio by the Alice and Wonderland author, whose real name was Charles Lutwidge Dodgson.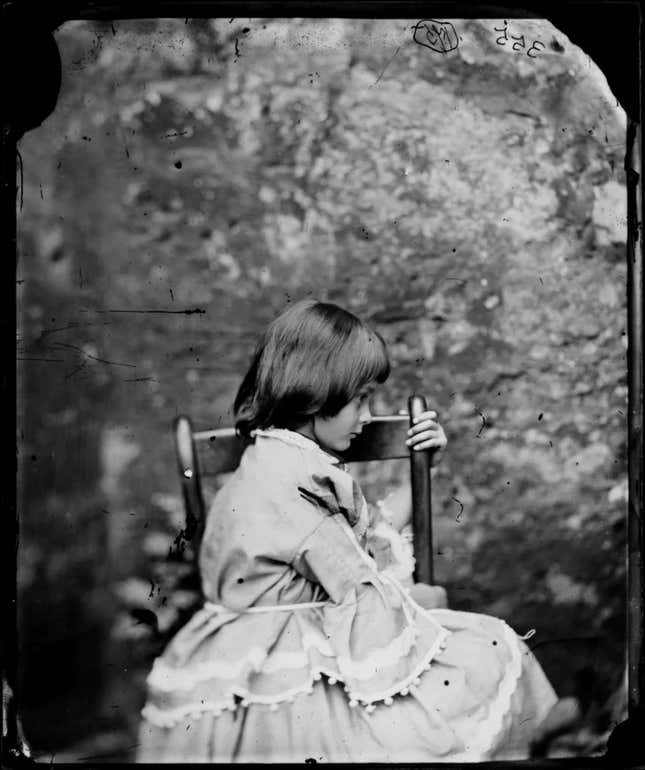 Many portraits of children are included in the show. Among the highlights are several photographs taken by Carroll depicting Alice Liddell, his young muse for Alice in Wonderland.
(Carroll's relationship with Liddell has become controversial in modern times. Some experts have accused him of being a repressed pedophile, though that is not a consensus view.)
"Children held a special place in the Victorian imagination and were celebrated for their seemingly boundless potential. This notion still rings true for us today and it underpins much of my official work and the charities I have chosen to support, and, indeed, my role as a young mother," Middleton writes in the exhibit's catalogue.
Middleton herself is a self described "enthusiastic amateur photographer," and a patron of the NPG, a 162-year old public museum that holds the largest collection of portraits in the world. Her 2013 royal portrait displayed at NPG is a a ghastly, unflattering likeness by painter Paul Emsley. And to the ire of some art critics, the NPG included more flattering magazine photos of Middleton in a 2016 exhibition.