In 2017, Deciem looked set for world domination. Estée Lauder Companies invested in the little beauty company, which had become a cult favorite for its no-frills brands such as the Ordinary,
That is, until January, when the company's founder and co-CEO, Brandon Truaxe, fired his social media team and went rogue, putting out a series of strange posts from the Deciem Instagram account himself. These included five consecutive photos of trash (literally, garbage); a photo of a dead animal; and a slew of posts and videos awkwardly over-explaining business decisions, feuds, and company philosophies. The beauty and fashion worlds were transfixed. Racked called it a "crisis." Teen Vogue took note of this "hot water." Jezebel reveled in the drama.
In the latest chapter of this very public saga, Truaxe this week fired his co-CEO Nicola Kilner, a perplexing move, given that she had been doing damage control by speaking directly to the press on his behalf. The CFO, Stephen Kaplan, resigned at the same time.
"It's my company," Truaxe told WWD, adding that further terminations were possible. "It's my house. If someone doesn't like how I decorate my house it doesn't matter if they're my mother or a guest, they have to leave the house."
Truaxe owns 72% of the company, while Estée Lauder Companies owns the rest. He has been lauded as an innovator for creating affordable lines that produce buzzy, cravable products—like the Ordinary's 100% marula oil for $10. (Other brands, like Drunk Elephant and Tarte, sell 100% marula oil for $40 and $48, respectively.) One of the brand's 10 lines, the Ordinary has sold more then 8 million units by itself.
Just three days ago, Kilner gave an interview to WWD about how the brand keeps its prices so low. After her firing, she told Racked, "I love Brandon and the team unconditionally and am too hurt to comment further."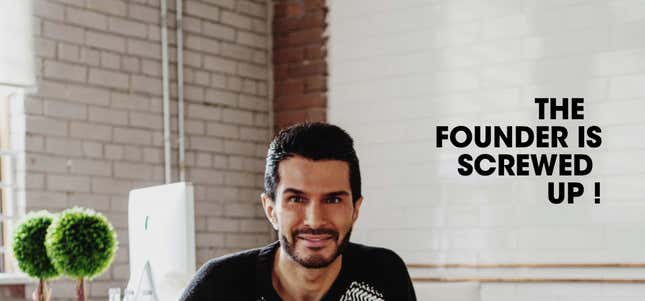 Truaxe's public airing of dirty laundry—all in the name of transparency—has already clouded the brand's reputation. There was the severing of a lip line partnership with the London-based cosmetic doctor Tijion Esho, with included a now-deleted Instagram post explaining Truaxe's grievances. There was a feud with the cult favorite brand Drunk Elephant, which involved an advertisement with the tagline, "One would have to be drunk to overpay for Marula." (That ended with a public apology from Truaxe and a pledge to donate $25,000 to the elephant charity supported by Drunk Elephant.) There are negative company reviews on Glassdoor, which have been widely noticed by media outlets. (They are unverified, but Racked spoke to former employees to corroborate the reviews.)
Earlier this month, a woman on Instagram asked Truaxe if he was okay (a fair question, given all the above). "Yes but you don't seem so well," he replied. "Please use Modulating Glucosides when it's out. Goodbye." The comment on her appearance would have been bad enough; but he made it worse by suggesting a product with a skin-lightening ingredient to a non-white woman.
Reddit is rife with with speculation and conspiracy theories for Truaxe's apparent meltdown. For his part, Truaxe told WWD that the controversies are "creating more sales for me."
This all happens, however, in an age where consumers seek to identify with their brands' personalities. For example Glossier, which just raised $52 million in Series C funding, keeps total control over its public image with its media-savvy CEO and founder Emily Weiss. The brand's fans and "Glossier girls" want to be a part of the community because it symbolizes empowerment and confidence, whether or not the products are effective or worth their price.
Truaxe claims to have created a community of honesty, kindness, and transparency in his company—but in the outside world, Deciem is becoming synonymous with divisiveness and resistance to collaboration.