In 2011, Adidas made a bold decision: to stop releasing one of its classic sneakers, the Stan Smith.
The plan was to clean out the marketplace. Lack of supply would create pent-up consumer demand, which Adidas meant to stoke slowly with hard-to-get releases before officially reintroducing the shoes. It did that in 2014, and just as expected, the Stan Smith blew up. "We knew three and a half years before we did step one what would happen," Adidas marketing VP Jon Wexler told the Guardian in 2015.
The Stan Smith and another retro sneaker, the Superstar, have been major forces in Adidas's stunning revival over the past few years. The brand continues to grow, including in the important North American market, where sales rose 16% (pdf) in the second quarter. Yet for the past 18 months, Adidas has been pulling back distribution of the two sneakers, CEO Kasper Rorsted told investors during an earnings call Thursday (Aug. 9).
Sales of Stan Smiths and Superstars have long been cooling in certain markets. But Rorsted said there is actually more demand than Adidas wants to satisfy; the company is thinking long-term about its "brand integrity." If in two or three years, the shoes' popularity rises again, Adidas can hike up distribution. Rorsted called it an example of "disciplined life-cycle management."
(Intriguingly, he also suggested that Adidas would soon scale up the availability of its Yeezy sneakers made in collaboration with Kanye West, but didn't provide details.)
Much of the sneaker business—and fashion generally—relies on scarcity. It's a lesson that was recently reinforced at Nike: When the company put more Jordan sneakers on the market, hoping to boost sales, the brand lost its exclusivity and shoppers lost interest. Nike is now pulling back on distribution to make Jordans scarce again.
Adidas has launched—and carefully distributed—new styles that are more than making up for the pullback on Stan Smiths and Superstars. Its three-year-old Ultra Boost franchise grew nearly 50% last quarter, Rorsted said, and remains a "long way from being saturated." The Solar running line is growing, and the P.O.D. franchise is expected to be one of the highlights of this year. Adidas is also capitalizing on the demand for 1980s and 1990s looks with the Continental 80, the Yung 1, and Falcon.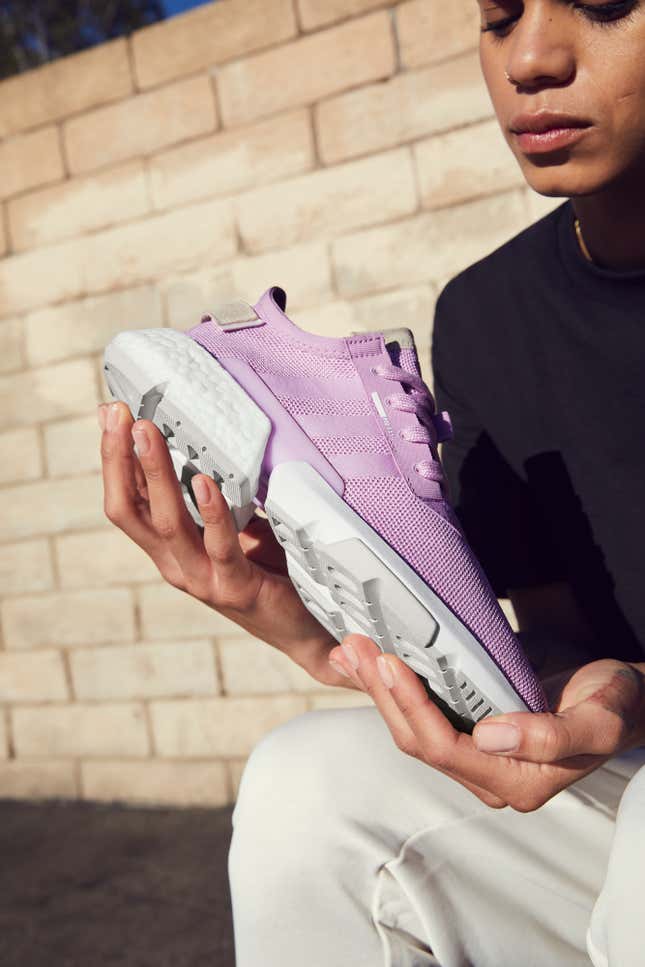 At this point, Adidas doesn't have just one or two burning-hot styles fueling growth. It has a slow burn going under a broad base of sneakers (and regions—sales in greater China rose 27%). To keep its brand hot, Adidas knows how to stay cool.