I'm not an adventurous dresser: My wardrobe is a wash of basics from Uniqlo and Zara, and the only pattern I wear is a Breton stripe, which is so boring many count it as a neutral.
So when I began preparing for my very first New York Fashion Week as a Quartz writer, I was terrified at the prospect of rubbing shoulders with the cream of the fashion world. I planned to attend around 10 events over five days, and I soon found myself surrounded by the trends I'd read and written about, come to life. There were Dior #spon-con saddle bags, $900 platform crocs, and many a high-waisted, wide-legged pant.
While I couldn't splurge on a saddle bag or Jimmy Choos, I began to notice a few simple trends that even I could rock. By the end of the week—in a miraculous twist—I had even started to attract a few sympathetic street photographers.
Tiny sunglasses
It's unclear when the tiny sunglasses wave began. Rihanna wore them in Cannes last year, and Rihanna wearing something is usually enough to kick off a trend. The Kardashians also announced oversized shades were dead this year, but the trend may have begun in earnest when Balenciaga sent models wearing matrix-esque shades down the runway last spring.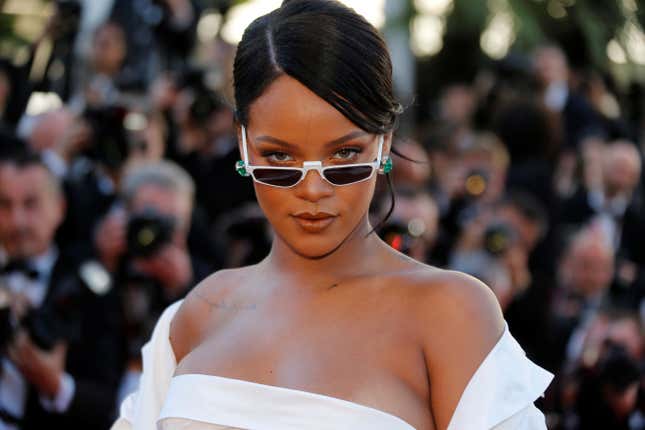 These are not sunglasses for protecting your retinas. They mostly do not cover your eyes, which is maybe why fashun people wear them indoors, at all times, even when the room is quite dark.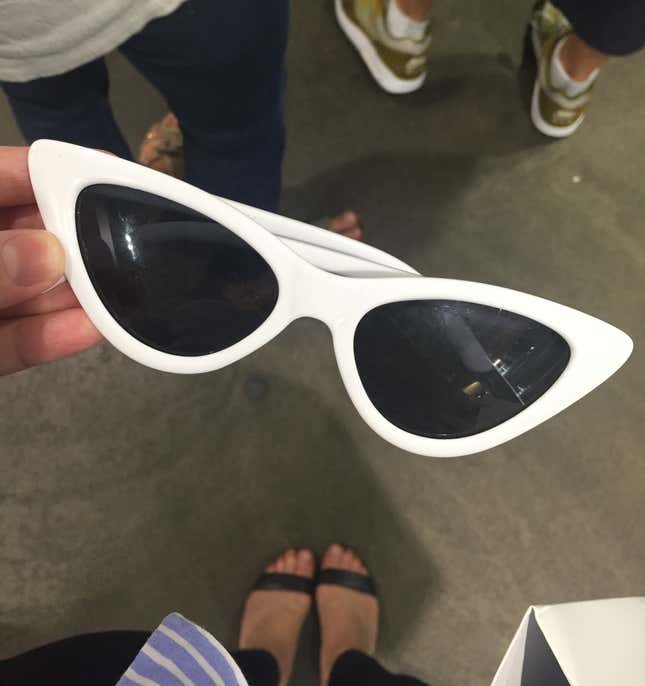 Animal print
Some may argue that animal print never died, but this year the late 1990s trend was fully revived: Snake, zebra, cow, and leopard prints were abundant both on and off the runway.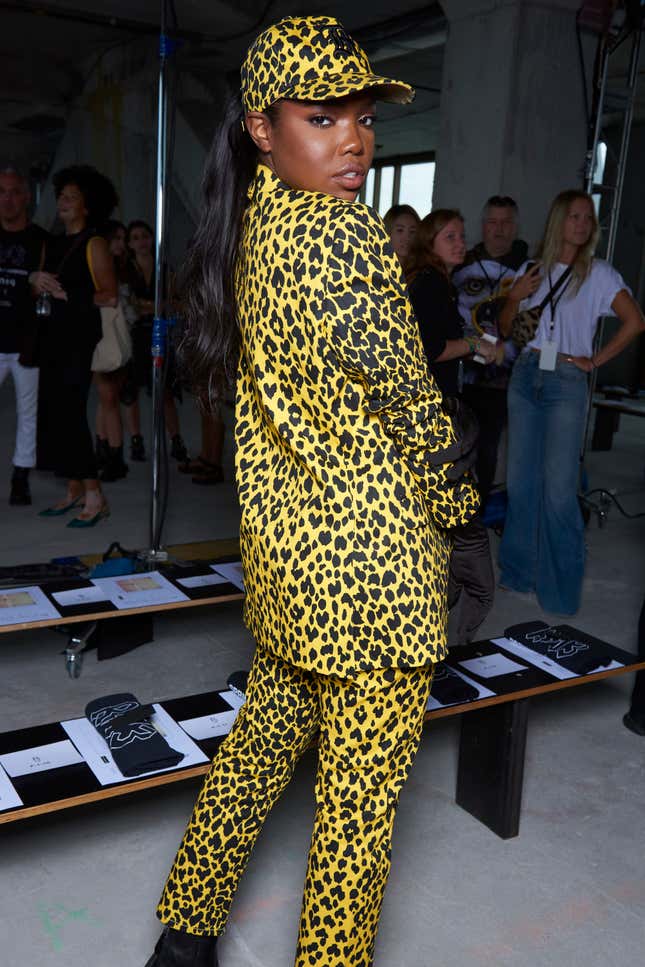 I wasn't ready to invest in a dress or shoes, but I picked up a leopard print belt at TopShop.
Transparent Bags
As the world righteously eschews plastic straws, plastic fashion has quietly continued to thrive. On the runway, models donned latex corsets and boots, while many in the audiences favored TSA-approved PVC totes.
I have a clear tote that I use as a reusable grocery bag, which I carried to a few shows.
Ugly shoes
The ugly shoe trend was everywhere I looked. Escada paired chic silk suits with pastel high tops (paywall), enraging many a fashion writer, while dirty dad trainers coupled with whimsical floral dresses reigned supreme.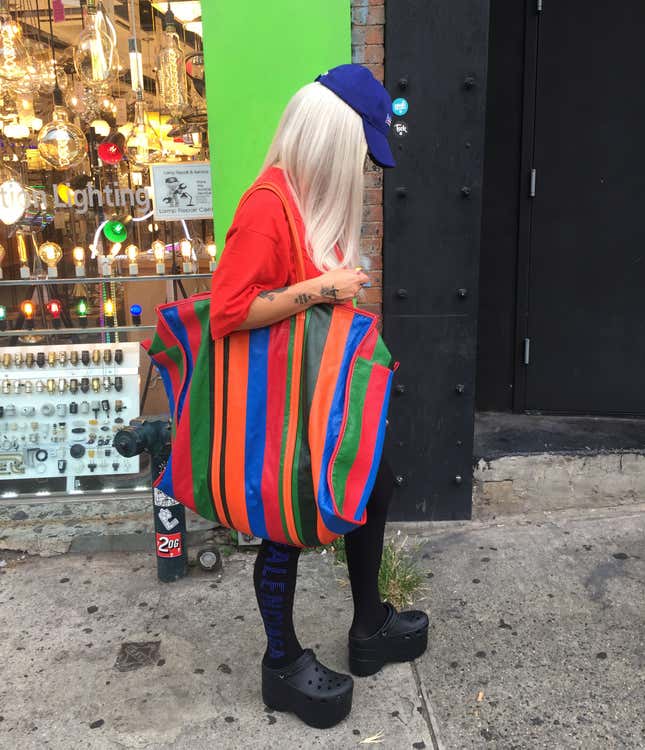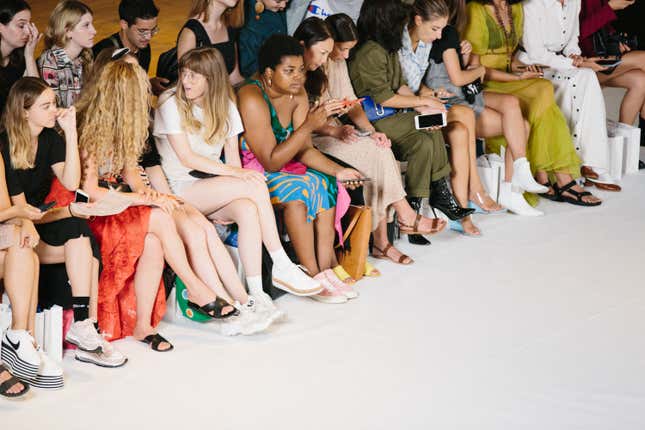 I did not adhere to this trend.
Neon
I had noticed fashion influencers sporting neon turtlenecks online, but having abandoned fluorescents in middle school, I had a hard time getting on board.
My mind was forever changed at Christian Siriano's spring ready-to-wear show, when a showstopper of a neon yellow tulle dress emerged. It passed me, brushing my shins, and I knew that I'd be wearing neon to our company Christmas party this year.