This post contains spoilers for The Witch Elm.
"I've always considered myself to be, basically, a lucky person," the narrator of Tana French's eagerly anticipated new murder mystery The Witch Elm declares in the novel's opening lines. Things tend to work out for Toby, a lad in his late 20s who works as a publicist for an art gallery in Dublin. He had a tranquil family life growing up; he's never struggled to make friends, meet women, or land jobs. And while Toby has a certain appetite for mischief, he usually charms his way out of trouble.
The Witch Elm is the story of what happens when Toby's luck takes a sudden turn, eventually leading to the discovery of a dead body in the hollow of a tree in his family home. But because the story is by French, whose critically acclaimed Dublin Murder Squad series has earned her a reputation as one of the most psychologically astute novelists writing today, it's also grappling with a much bigger question. French's mysteries always feature a protagonist at a crossroads. As Laura Miller wrote in The New Yorker in October 2016, they take place during "one of those rare interludes when a human being's foundations shift permanently, for better or for worse."
And so Toby, who is a mere civilian rather than detective by trade, isn't just trying to figure out what happened to that body in the tree. He's trying to understand how to reconcile the events that led to the murder with his view of the world as a fundamentally safe and logical place, where life can generally be expected to unfold "exactly as it should."
"Not everyone gets to live in the same world as you," Toby's cousin Susanna tells him. But Toby—white, wealthy, young, effortlessly popular, straight, and male—thinks his experience of the world is the definitive one. Because he's generally treated well, he's quick to dismiss his friends and family when they try to tell him about the darker world they live in. Scratch a bit beneath the surface of The Witch Elm, then, and you'll find a book that captures the tensions of our current era, which is defined both by identity politics and the backlash against them. Through Toby, the novel offers powerful insight into how luck—which is, often enough, another way of saying privilege—can blind people to the suffering of others, with disastrous consequences.
Throughout the novel, Toby dependably tries to downplay the seriousness of other people's pain. At one point, he hears a rumor that his cousin Leon, who is gay, was violently assaulted back in their school days. Toby is horrified, but his first instinct is to suggest that it didn't really happen: "Leon is a fucking drama queen. He'll take some tiny nothing and blow it up into the apocalypse." And when Susanna, in a flashback, tells Toby that one of his friends has been sexually harassing her, he tells her it's actually a good thing that guys are starting to take an interest in her. Later, in a less generous mood, he chalks her alarm up to "annoying drama, an excuse for self-righteous outrage."
These kind of shrug-it-off reactions make Toby a recognizably frustrating character. But because French makes us privy to Toby's inner thoughts, we know that he's not cruel or uncaring. One of the first things he tells the reader about Susanna—equally well-wrought as a brainy mom of two young kids with an almost unnerving ability to remain calm—is that he's always felt protective of her. "I can remember being about five, picking her up around the chest with a mighty effort and waddling frantically away from the wasp that had been circling her." But that feeling of protectiveness doesn't always translate into action.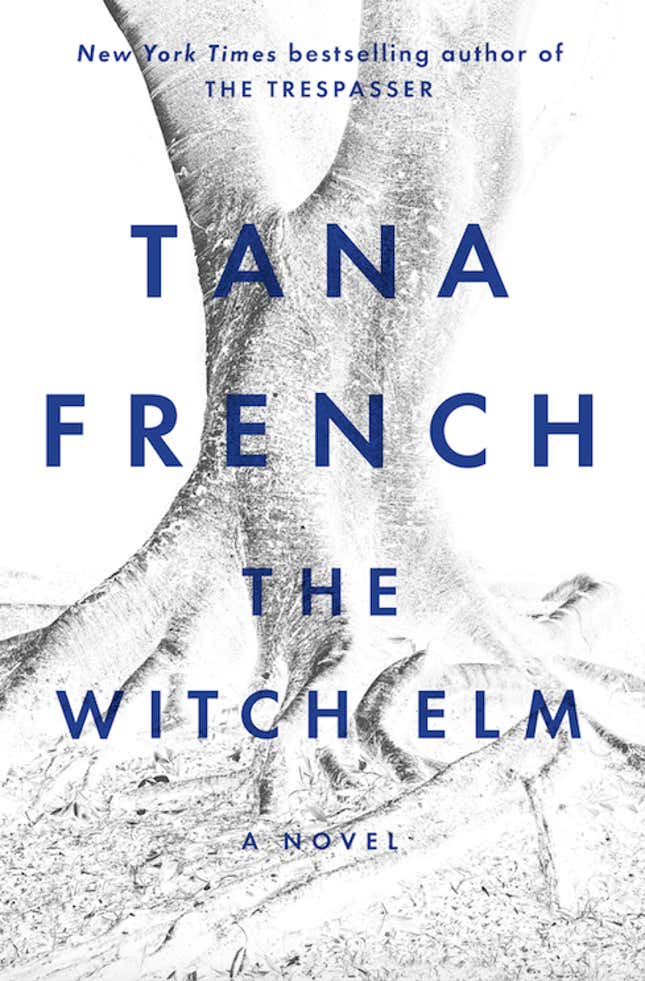 French's sprawling novel, which clocks in at 528 pages, is resolutely un-concise. You're about a third of the way through before a dead body even shows up. But rather than drag, the book's expansiveness seems like an act of generosity of French's part. Much like the Ivy House, the beloved, rambling family home where much of the action takes place, French gives the reader plenty of space to explore and rummage around. The book's more-is-more attitude is particularly helpful when it comes to understand the dynamics between its small set of characters—from the warmth of the bond between Susanna and Leon, which sometimes makes Toby feel like the odd man out, to the volatile mixture of resentment, put-downs, and affection that fuels Toby's relationship with his school friend Dec.
Over time, it becomes possible to understand why Toby reacts to information about ugly realities the way he does: He simply doesn't recognize a world where gay kids get tortured by bullies, harassment escalates into violence, and authorities can't always be trusted.
Toby's particular brand of dismissiveness rings true in the age of #BlackLivesMatter and #MeToo, in which many people—rather than listen to, and internalize, the testimony of women and people of color who say they are subject to systemic bias—seem compelled to minimize the significance of other people's pain. "A lot of women wait years, sometimes 10 or more, to come forward. It's usually to get money or to hurt an ex," writes one anonymous man responding to a Glamour survey on men's feelings about #MeToo. "If it really happened, they would have gone to the police right away."
When Christine Blasey Ford came forward with allegations that Supreme Court nominee Brett Kavanaugh had attempted to rape her at a high school party, some Republicans seemed to suggest that her trauma was a kind of mistake or overreaction. "I'm not going to deny that it was terrible in her mind," one white, conservative woman told the New York Times.
When it comes to matters of police brutality, meanwhile, the hashtags #AllLiveMatter and #BlueLivesMatter are frequently wielded as a conversational out to anyone who doesn't want to engage in a discussion of racism in the US. As David Smith, a senior lecturer in American politics and foreign policy at the University of Sydney explains, #AllLivesMatter "erases a long past and present of systemic inequality in the US. It represents a refusal to acknowledge that the state does not value all lives in the same way."
At the heart of these kinds of responses is a willful, chosen ignorance. Seeing is believing, after all. Surely it can't be that bad, this line of thinking goes. If the world is so full of injustice, wouldn't I know it?
***
In a classic episode of This American Life, "Once More, With Feeling," reporter Eleanor Gordon-Smith interviews guys who catcall her on the street, trying to get them to stop. There's one guy, Zac, who says that he doesn't just catcall women; sometimes he likes to run up to a group of women and slap one of them on the ass. He says he wants women to feel complimented, that he would never want a woman to feel scared or angry or threatened. And yet no matter what Eleanor says, he refuses to believe that women don't like it. In a moment of frustration, she tells Zac:
… I tell people how angry it makes us, I tell people how sad it makes us, I tell people about sexual violence statistics, and the reaction isn't "that matters to me, and I'm going to stop." The reaction is, "That doesn't matter to me."

And it makes me feel like I'm walking around begging people to take people like me seriously, and they're choosing their fun over how I feel. It makes me feel so small.
The exchange masterfully captures how exhausting it is, trying to get people like Zac—like Toby—to understand how it feels to be dehumanized, and why it matters. If you're someone who accepts this as a given, it's confusing to be on the other side of the conversation. As Kayla Chadwick wrote for HuffPo last year, "I don't know how to explain to someone why they should care about other people."
Susanna, in The Witch Elm, does her best, in one of the more effective summaries I've seen. She asks Toby:
"Has there ever been someone who treated you like you weren't a person? Not because of anything you'd done; just because of what you were. Someone who did whatever they wanted to you … And you were totally powerless to do anything about it. If you tried to say anything, everyone thought you were ridiculous and whiny and you should quit making such a fuss because this is normal, this is the way it's supposed to be for someone like you. If you don't like it, you should have been something else."
By the time Susanna levies that question at Toby, he can honestly say the answer is yes. Something has happened to him that's given him a glimpse of that other world people kept trying to tell him about. And now, in classic French fashion, he's doing the agonizing work of reevaluating the way he sees the world and his place in it. Toby's always thought of himself as a good guy—not "some white knight, charging recklessly into battle to save the oppressed," he admits, but at least the kind of person who stands up for his loved ones when they need his help.
But once he starts inquiring about the past, it becomes clear that when people have turned to Toby for help, he hasn't come through. He didn't take their word for it—he almost constitutionally couldn't—when they told him things were getting bad.
"Empathy isn't just remembering to say, 'That must really be hard,'" Leslie Jamison writes in her essay "The Empathy Exams," "it's figuring out how to bring difficulty into the light so it can be seen at all. Empathy isn't just listening, it's asking the questions whose answers need to be listened to. Empathy requires inquiry as much as imagination. Empathy requires knowing you know nothing."
What makes The Witch Elm so powerful is its recognition of how painful it can be to develop empathy, despite yourself; why it is that some people would go so far out of their way to avoid it. It might seem like kind of a backwards impulse, to want to empathize with people who lack empathy to understand why they don't have it. But it's incredibly cathartic to read a book that's so invested in figuring out why, in the face of people who are explaining very clearly that the world is hurting them and that it's in our power to help stop it, some of us remain determined to turn away.