Most people go to the airport because they need to get on a plane. For that reason, we tend to view airports as infrastructural utilities, rather than attractions in their own right.
But that's changing (in countries other than the US, where airports still tend to offer little more than Cinnabon and Auntie Annie's pretzels). Leading the charge is Singapore's Changi Airport, which on Wednesday will open the Jewel, a "lifestyle hub" with a "multidimensional shopping and dining experience" that was built as an extension of Terminal 1.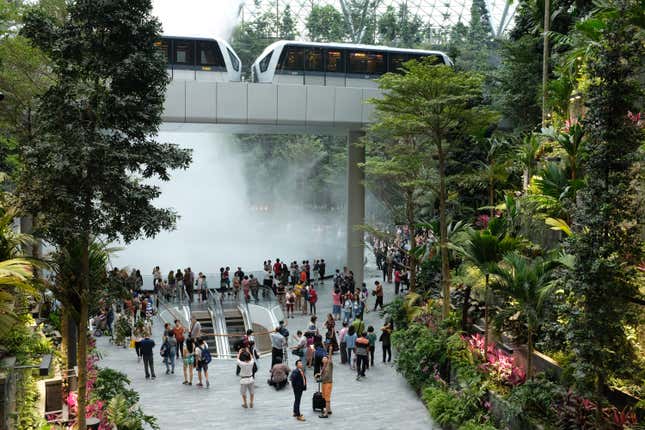 Changi was already known as one of the world's top airports, but it's notable that this latest expansion happens on the land-side of the airport, meaning that even visitors without boarding passes can enjoy the amenities (as can travelers who don't take off until the next day).
Following the trend of airports integrating plants and green spaces into their design, the Jewel features a "lush forest valley" with the largest collection of indoor plants in Singapore, and a massive waterfall known as a "rain vortex" which press materials are already predicting will be "one of the most Instagrammed spots in the world." (Both bear the names of corporate sponsors including HSBC and Shiseido, of course).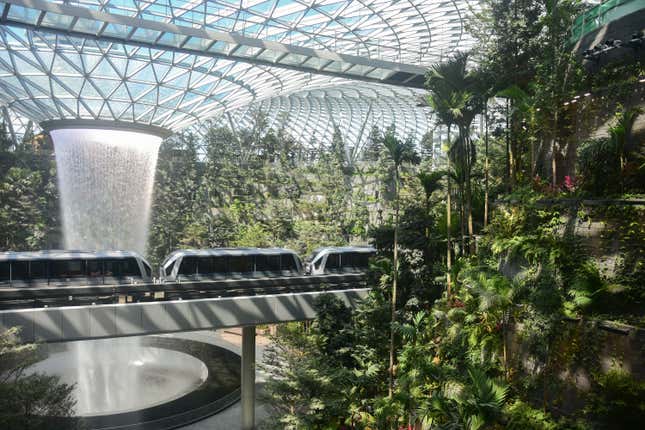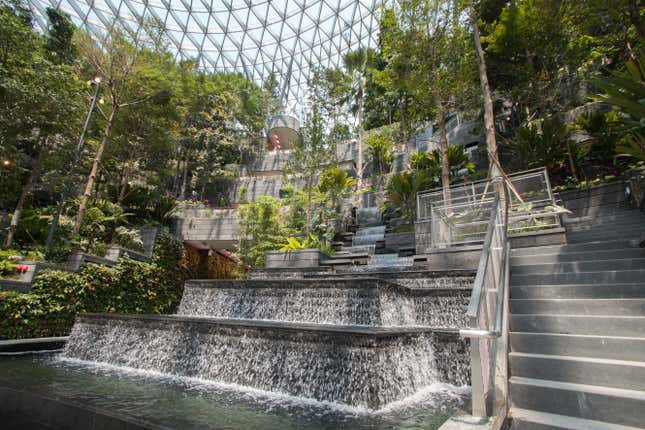 Jewel will also boast 280 dining and retail establishments—in addition to the more than 400 that Changi already has—as well as more airport hotels and "facilities for early check-in counters and left baggage to support seamless airport operations." In June, a connected attraction called Canopy Park will open, offering ticketed passengers a 164-foot-long bridge suspended 75 feet in the air with "breathtaking views, bouncing and walking nets, an integrated playscape."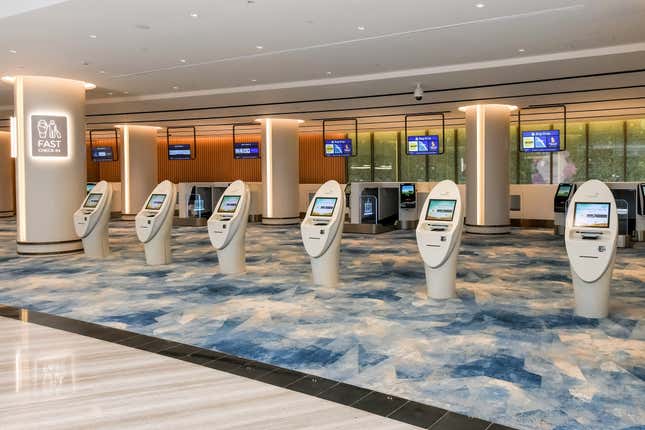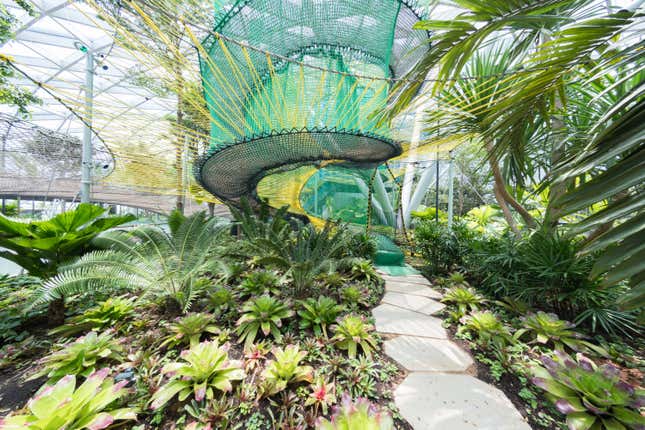 So why would Changi so lavishly expand the amenities for travelers pre-security or check-in? As aviation historian Janet Bednarek told me last year, airports aren't just trying to improve traveler experience, but also competing for international travelers who have options for how to route their itineraries and plan a layover. In effect, the airport is further transforming itself into an attraction in its own right, not a utility.
While the claims that Changi Jewel will "rejuvenate [the traveler's] soul" may be slightly overwrought, it's not hard to see why someone might want to pay a visit to the Jewel (and by extension, Singapore itself).