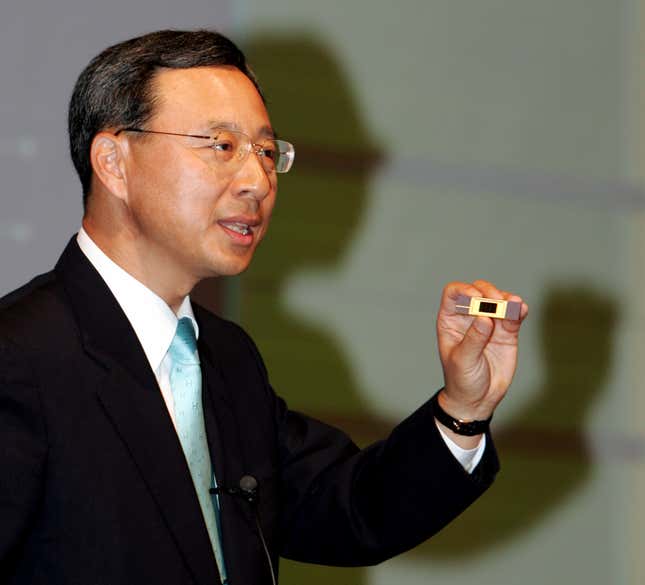 South Korean electronics manufacturer Samsung has recorded its lowest quarterly revenue since the 2008-2009 financial crisis, thanks to a declining demand for semiconductors and a chip shortage caused by the covid pandemic.
Should you keep investing in Big Tech?
On Friday (July 7), the company announced a 22% plunge in sales revenue to $46 billion. Operating profit dropped 96% to $459 million, according to an earnings note it published on its website.
This further indicates that Samsung, a world leader in US patents, is still bearing the brunt of the global semiconductor supply chain crisis. US tech research firm Gartner forecasts that global chip revenue will drop to $532 billion this year, an 11% contraction compared to last year.
How chip prices are affecting Samsung
In April, the company cut its semiconductor production to what it called a "meaningful level," despite promising not to slash its memory chip investment in January. During the pandemic's lockdown period, manufacturers of smartphones and other electronics overstocked chips as demand for devices soared. Many have found themselves with excess inventories as consumers have cut spending while global inflation continues ravaging economies.
Samsung's investors, however, are hoping that the recent rise in chip prices will lead to a better financial performance in this quarter and the next.
"The oversupply situation will continue until the third quarter when the market starts to deplete inventory for the fourth quarter seasonal demand," financial analyst Brady Wang told Nikkei Asia. 
Gartner projects that the global chip market will grow by 18.5% and hit an annual valuation of $630.9 billion in 2024, as the AI and cloud industry keeps reviving demand for chips. The research firm foresees the revenue for DRAM (dynamic random-access memory) chips declining 39.4% in 2023 but expects a rise of 86.8% in 2024 as pricing keeps rebounding.
Chip sales are a major profit driver for Samsung. The company commands a 40% of the global market in the supply of DRAM chips, currently used in the manufacture of 30% of all mobile phones.