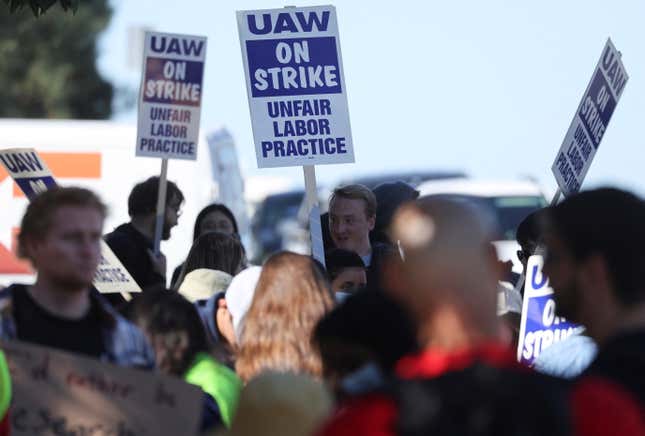 The National Institute of Health, the main US government agency working on health research, is the largest biomedical founder. It employs nearly 20,000 people across 27 institutes and centers, financing research in the full range of medical issues.
How trauma-informed workplaces can support your team's mental health
It might also soon be home to a very large unionized workforce. Nature reports that nearly 5,000 fellows—early-career scientists including graduate students and post-doctorate researchers—have filed a petition to unionize in order to improve their work conditions, compensation, and benefits.
About 3,000 of the eligible workers, many of whom are on temporary employment contracts, have signed paperwork in support of the union. If the process continues as planned, the union would become the first within the NIH.
State of the health care and research unions
The NIH fellows' intent to unionize follows a series of actions' including a large strike in 2022, to force the agency to raise salaries to living wages for all researchers and provide benefits such as retirement plans. The union, called NIH Fellows United, is also asking for a more equitable work environment and stronger harassment and discrimination policies. But the demands go beyond individual concerns, including requests for increased research funding and support for international research work.

Such a large unionized workforce in research—at the intersection of health and academics—would likely have large impact on the finances of educational institutions, which rely on low-paid early-career roles to help conduct their research.
Union organization among health workers has traditionally been low. A paper published in the Journal of the American Medical Association in 2022 found that from 2009 to 2021, only 13% of health workers were unionized, with percentages higher only among Asian and Black workers (22% and 15% respectively). The same paper found that unionized workers tended to have better and more equal pay.
The NIH fellows' initiative fits into a broader new wave of unionizations. Although the current level of union participation is the lowest since 1934, healthcare has seen a renewed interest in union participation since the pandemic.