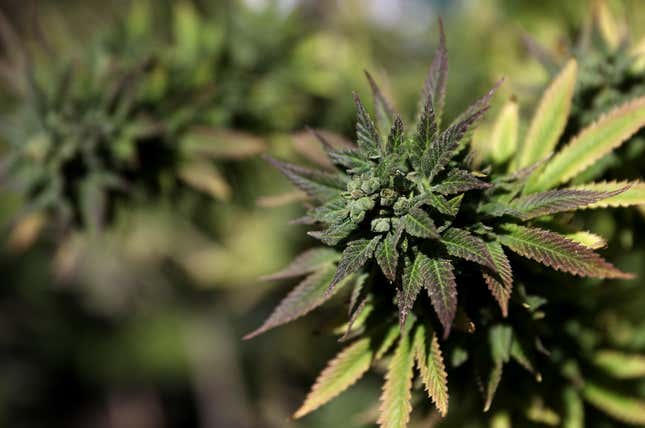 The SEC has smoked out a $60 million scam in which two individuals raised funds from investors for their cannabis business, but funneled the money into buying luxury goods and making Ponzi-like payments.

Why a tightening of credit conditions could lead to a weak economy
The business, which was called Integrated National Resources Inc. but operated as WeedGenics, was run by Rolf Max Hirschmann and Patrick Earl Williams (a rapper also known as "BigRigBaby").
They began soliciting money from investors in June 2019, according to the complaint (pdf), and promised as much as a 36% return on investment. In total, they were able to raise $61.7 million from about 350 investors.
But as the complaint alleges, Hirshmann and Williams actually pocketed the money, spending it on luxury cars, houses, jewelry, and "adult entertainment." An estimated $16 million was allegedly spent issuing distributions and interest payments to investors.
"In reality Hirschmann and Williams never owned or operated any facilities—it was all a sham," the SEC said in a press release.
The SEC charged both defendants with breaching securities law. Authorities ordered a freeze on WeedGenics assets, the return of the ill-gotten gains from the defendants and other involved parties, and the imposition of civil penalties on Hirschmann and Williams. A hearing is set for June 2.
WeedGenics claimed to have multiple cannabis facilities on its website
The WeedGenics website advertises a vertically integrated business model, running the gamut from cannabis cultivation to processing and manufacturing to distribution.
The company claimed to have a 52,000 square foot cultivation facility in Las Vegas, Nevada, undergoing an expansion that would boost annual revenue to $35 million. It also claimed to have a 150,000 square foot distribution facility in Adelanto, California.
On Twitter, where WeedGenics has over 40,000 followers, the company posted photos and videos of what it claimed to be its facilities.
The people and entities involved in the WeedGenics scam
A network of limited liability companies and individuals, sixteen in total, were named in the case as being involved in illicit cash flows. Two entities registered in Wyoming were under the sole management of Williams. Four other entities, three registered in Wyoming and one in Nevada, were under the management of Hirschmann.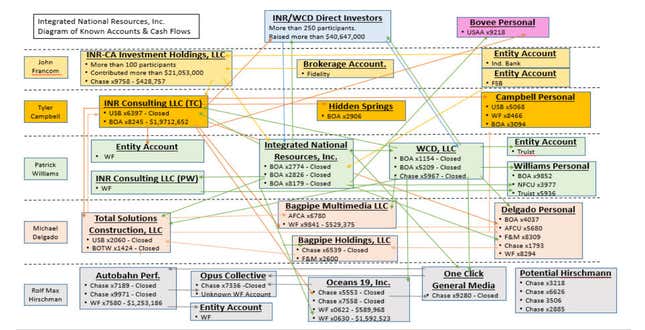 BigRigBaby used WeedGenics funds to advance his career
The SEC alleges that Hirschmann, the face of the operation, used the false name "Max Bergmann'' while carrying out the scam. Meanwhile, Williams, as vice president, "worked behind the scenes" and allegedly used at least $18,000 of the investor funds to support his rap career as BigRigBaby. His latest album, Depressed With Money, was released on May 12.
Related stories
💰 The SEC just paid a whistleblower its largest-ever reward
🔎 Inside Africa's biggest cryptocurrency scams
🫙 Cryptocurrency lender Celsius was "insolvent since inception," investigation finds