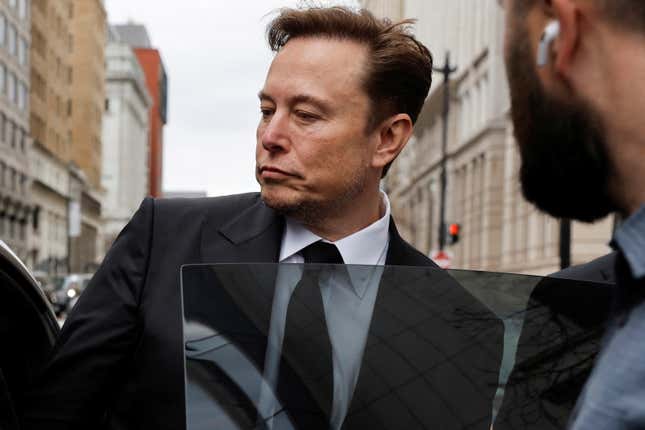 The Securities Exchange Commission (SEC) and federal prosecutors are both investigating whether Tesla funds were used to build CEO Elon Musk a secret glass house in Austin, Texas, according to a Wall Street Journal report.
What inspired Elon Musk's design for Tesla's Cybertruck?
Investigators are reportedly focusing on a secret project, internally referred to as "Project 42," to assess whether the glass structure's intended use was a personal perk for Musk. The US Attorney's Office in New York sent subpoenas to a number of former and current Tesla employees in recent weeks, Bloomberg reported. The SEC too has opened a civil investigation on the misappropriation of funds and benefits to the world's richest man, according to the WSJ. Both investigations are reportedly in early stages, and Tesla might not face formal allegations or charges over the matter.
The glass house project, as first reported by the WSJ last month, had taken different forms over time, including a twisted hexagon and an expansive glass box, Apple-store style. A purchase order for a special kind of glass worth millions of dollars was flagged internally, sparking an investigation first reported by Bloomberg in July 2022.
Person of interest: Omead Afshar
Omead Afshar, one of Elon Musk's top lieutenants nicknamed "The Elon Whisperer," who was in charge of Tesla's Gigafactory in Texas and just general firefighting, came under scrutiny after Tesla's board started investigating the suspicious order to purchase hard-to-get glass construction material. Like some other employees who'd been ousted because of the matter, Afshar was also at risk of losing his job, according to Bloomberg.
Bloomberg then reported in November that Afshar moved from Tesla to a new role at one of Musk's other companies, SpaceX, working on the Starship deep-space rocket. Other media reports link Afshar to X, formerly known as Twitter. Afshar's account on the platform bears the company logo used by staffers like Musk himself. His profile description, however, simply displays a cowboy emoji next to "@Tesla".
One big number: Big CEO perks and transactions
$120,000: Threshold for perks paid to execs or transactions that a company representative has a "direct or indirect material interest" that SEC regulations require public companies to disclose
Musk planned to "own no house" but...
Like Tesla, SpaceX too is headquartered in Texas. In mid-2021, Musk let go of his California properties and started living in a $50,000 compact 400 square foot unit on his SpaceX site.
He may reside in a small, rented house for now, but the billionaire seems to be walking back on his 2020 vow to "own no house." Even beyond the rumoured all-glass home, he harbors big dreams of building a township. Musk is reportedly building his own town called Snailbrook in Bastrop county, southeast of Austin.
Another day, another Tesla probe
Federal prosecutors are looking into Tesla's performance claims after a July story revealed that Tesla cars often fail to achieve their advertised range estimates and projections reported by the cars' own equipment.
Last year, the US Department of Justice asked the company to hand over documents in its criminal investigation seeking to evaluate whether Tesla exaggerated the capabilities of Autopilot and Full Self-Driving (FSD) and whether it is culpable for the fatal accidents the systems have been linked to.
Related stories
📱 Musk's 2018 tweets about taking Tesla private have their day(s) in court
🖥️ Why does Tesla want to build its own $1 billion supercomputer?
💁 In one tweet, Elon Musk captures the everyday sexism faced by women in STEM