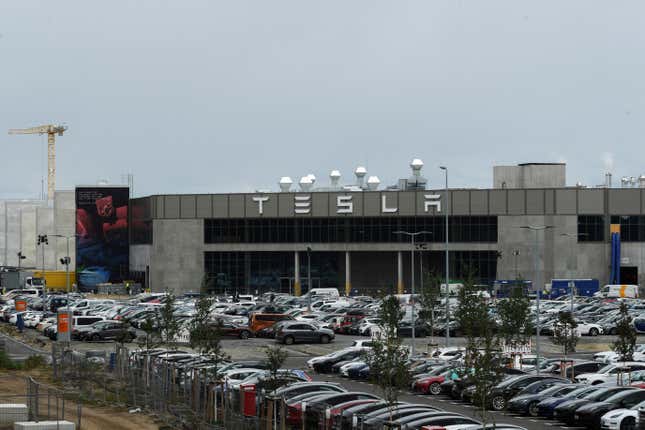 While the trillion-dollar club of Google, Microsoft, and Meta plan to be the first users of Nvidia's supercomputer, Tesla has decided to build its own. The EV manufacturer has announced an ambitious project to build a powerful computer to store and manage the petabytes of real-time data generated by millions of Teslas worldwide, as its car sales keep rising.
What inspired Elon Musk's design for Tesla's Cybertruck?
During Tesla's earnings presentation on July 19, CEO Elon Musk told investors that the company will commit as much as $1 billion to Project Dojo, starting work on a supercomputer with powerful machine learning features. Dojo aims to improve the software within Tesla's rapidly growing fleet of autonomous vehicles, and to process the streams of data that these vehicles send back. For 2023, Tesla expects to remain ahead of its long-term target of 50% compound annual growth rate, with 1.8 million vehicle sales.
Tesla will train its supercomputer in house 
Any time you're driving a Tesla, it's collecting data in the background. An autonomous vehicle can collect up to 19 terabytes of data per day, from an array of sensors and cameras. All that data requires increasingly powerful computers to process, secure, and store, particularly as the demand for Teslas and other autonomous EVs soars.

Essentially, this data consists of all the information fed to the car's 12 sensors and eight external cameras mounted to provide 360-degree visibility for a range of up to 250 meters to enhance safety and convenience for everyone on board.

The data can be voluminous. Tesla's Autopilot feature, for instance, uses camera-based driver assistance software. Released in 2017, Autopilot has been collecting data from its consenting driver-users and then using it to feed neural networks and also power the Full Self-Driving (FSD) feature. That latter feature, now in beta, has collected up to 300 million miles of driving data. More than half of this data was gathered over the past quarter, according to Tesla's latest earnings presentation.
The Dojo supercomputer, to be completed by the end of 2024, will make use of these massive amounts of video and sensor data generated by Tesla's Autopilot and FSD features. As with its vehicle hardware and software, developed internally, Tesla plans to use its extremely large real-world dataset to train Dojo's neural networks in house.

Tesla bids adieu to Nvidia's supercomputer
Previously, Tesla has relied on the capabilities of a Nvidia-powered supercomputer, powered by an 80 GB graphics processing unit—one of the most powerful around.

But as Tesla plans to enhance its systems and simultaneously grow its EV production, the company seems to believe that it requires a homegrown computer, designed specifically for its purposes. Tesla will also want its own system to store confidential driver data, after a massive data leak in May.