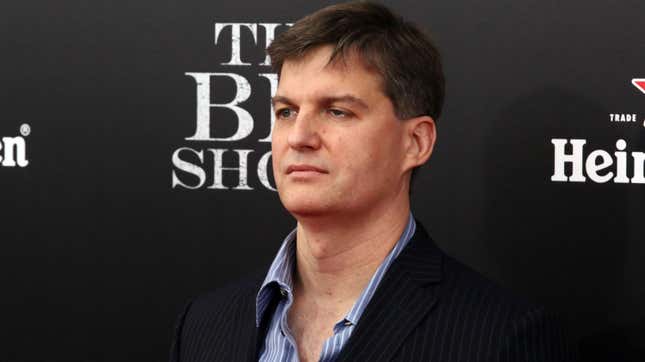 Short seller Michael Burry is playing the long game in China's tech sector.
The money manager made famous by Michael Lewis's 2010 book (and later, the 2015 Adam McKay's movie) The Big Short has boosted his bets on e-commerce giants JD.com and Jack Ma's Alibaba Group, according to a regulatory filing posted yesterday (May 17). It's worth noting that, considering 13F filing lag, it is possible that Scion's portfolio looks a lot different today than it did on Mar. 31.
Marcus Samuelsson on creating a sense of purpose
Ever the contrarian, Burry, who profiteered by betting against US real estate bubble ahead of the 2008 global financial crisis, is turning bullish on Chinese internet giant at a time when trades in the country are cooling. Western investors have been turned off by increasing investment restrictions, slower growth, and heightening geopolitical tensions.
Shorting the subprime mortgage market is the biggest feather in Burry's hat but there are a handful of others. He sparked the GameStop frenzy when he bought into the company he considered undervalued in 2019. He went against the grain by dropping positions in Elon Musk's Tesla and Cathie Wood's flagship Ark fund last year.
Charted: Michael Burry's biggest portfolio bets
Michael Burry's China investments, by the digits
100,000: Alibaba shares in his portfolio during the quarter ended Mar. 31—double the 50,000 it held as of Dec. 31, 2022
250,000: JD.com shares in Burry's portfolio during the quarter ended Mar. 31, more than three times the 75,000 in the prior quarter
4 million: JD.com shares hedge funds collectively sold in the first quarter of 2023, according to a Bloomberg report citing multiple 13F filings
Over $20 million: Michael Burry-founded and -run Scion Asset Management's stake in JD.com and Alibaba, at around $10 million each
Related stories
👐 Alibaba is splitting its empire into six business divisions