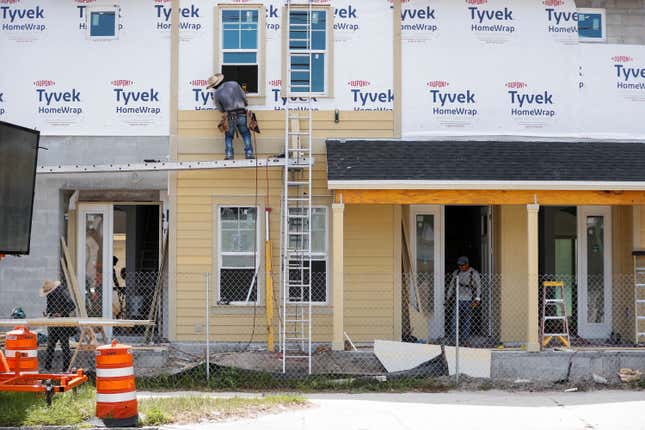 Just like US inflation overall, prices on housing rentals continue to rise, but at a much slower pace than a year ago. What does that mean for rents in the months ahead? Economists are about to get their closest look yet.
"The second quarter is the quarter that we see the most demand for multifamily (rentals)," said Jay Lybik, national director of multifamily analytics at CoStar Group, a real estate analytics firm. "It's going to really set the tone for the rest of the year."
Last year, CoStar overestimated demand for the second quarter. While Americans saw record rent increases during the summer, the month-over-month inflation numbers began to slow by the end of the quarter, Lybik said.
"The best way to say it is that while renters were continuing to see rents rise, they were rising at a lower rate," he said. "From a renter's standpoint, rents were still going up fairly substantially, but from a data standpoint, they were starting to retreat."
Will rents come down in 2023?
Currently, rental supply is outstripping demand. The annual rent inflation rate recorded by Apartments.com has moved down, from 10.9% at its peak in 2022 to 2.6% at the end of the first quarter this year.
CoStar predicts that the inflation rate for rent will end 2023 at 1.6%, but that largely depends on the demand economists will analyze over the next few months.
The disparity between supply and demand has driven the overall apartment vacancy rate up from a record low of 4.7% in the third quarter of 2021 to 6.7% today, CoStar noted. CoStar also expects that the US will end the year with a 7% vacancy rate, about 1 percentage point higher than it was on average before the pandemic.
This is happening because many housing projects that got started in 2020 and 2021 took a few years to deliver. CoStar projects that of the million-plus apartments now under construction, 531,000 units will be available by the end of 2023 and 476,000 by the end of 2024.