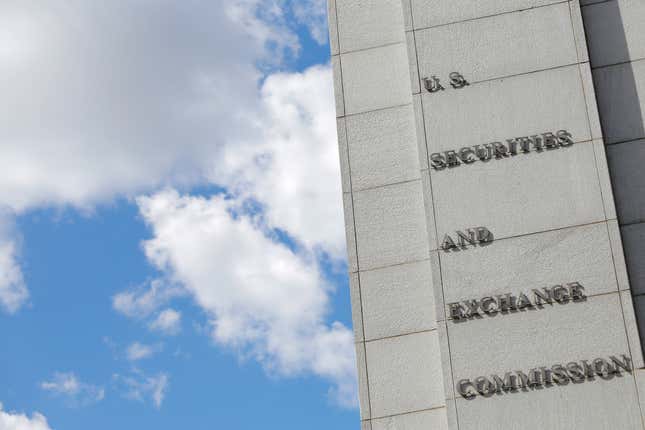 The US Securities and Exchange Commission (SEC) announced it would change oversight rules for private equity and hedge funds after a 3-2 vote by the regulatory committee on Wednesday (Aug. 23).
Why a tightening of credit conditions could lead to a weak economy
The new slate of rules looks to build on existing regulation of the rapidly growing private fund industry, including requiring the disclosure of all quarterly fees and expenses to investors in an attempt to stop funds from giving certain investors special treatment.
The new regulations will also prevent funds from allowing certain customers to cash out from investments, unless they offer the same opportunity to all clients invested in the fund.
SEC chair Gary Gensler voted in favor of the rules, stressing that regulators needed to protect investors during the rapid growth of the private fund industry.
"By enhancing advisers' transparency and integrity, we will help promote greater competition and thereby efficiency," Gensler wrote in an official press release. "Consistent with our mission and Congressional mandate, we advance today's rules on behalf of all investors—big or small, institutional or retail, sophisticated or not."
The final rules did not include some measures in the initial proposal, including the nixing of a provision that would make it easier for investors to file lawsuits against their fund managers.
Despite the concessions, the Managed Funds Association (MFA)—a trade group representing the private fund industry—said it was concerned about how the rules could affect bottom lines.
"MFA continues to have concerns that the final rule will increase costs, undermine competition, and reduce investment opportunities for pensions, foundations, and endowments," MFA president Bryan Corbett said in a press release, adding that the group was considering a lawsuit against the SEC.
The rules will go into effect in 60 days, and will only apply to new deals, sparing funds from revising existing contracts.

Related stories:
The SEC is giving companies four days to report cyberattacks
Opportunities in the energy sector and macro funds
The SEC is finally making good on its threats to rein in crypto