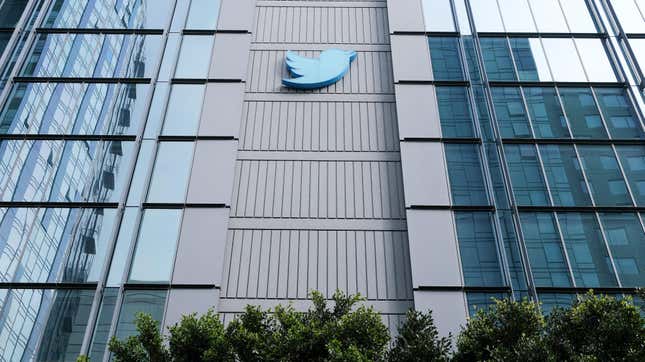 Dozens of Twitter employees have reportedly lost their jobs last week, despite CEO Elon Musk promised layoffs had ended in November, after he made drastic cuts to the company's workforce shortly after completing his $44 billion takeover.

The number of jobs cut is not confirmed. Tech-focused news website The Information reported on Saturday (Feb. 25) that Twitter had laid off at least 50 people. Zoë Schiffer, managing editor at Platformer, tweeted about hearing the cuts were "well above 50." The New York Times pegged the number of affected staffers upwards of 200.
As it has happened in previous Twitter layoffs under Musk, employees reported receiving little to no advance notice of their termination. Several workers found out they'd lost their jobs because they had been blocked from their company email accounts and laptops. Martin de Kuijper, the founder of newsletter platform Revue that Twitter acquired in January 2021, and members of his team, were among those affected.
Musk kept quiet about the layoffs on his own Twitter account, commenting instead on his feeling of unease about artificial intelligence, reviewing actor Woody Harrelson's Saturday Night Live monologue, and posting various memes.
Twitter's latest layoffs, by the digits
10%: Estimated share of Twitter's workforce that was fired over the weekend
At least 70%: Twitter staff from the pre-Musk area that is now gone
Less than a dozen: People Twitter has "left working on the consumer product and design," according to Verge reporter Alex Heath, who called it a "real exercise in tearing a company down to the studs."
2: People on Twitter's diversity and inclusion team, down from 30
4: Sets of layoffs since Musk took over
Person of interest: Esther Crawford
Esther Crawford, chief executive of Twitter Payments and head of subscription service Twitter Blue who boasted about sleeping in the office, was among those who lost their jobs, according to Schiffer. Crawford was the co-founder of social screen sharing app Squad, which was acquired by Twitter in 2020.
Despite being shown the door, she didn't lament her time at the firm. Yesterday, she tweeted, "The worst take you could have from watching me go all-in on Twitter 2.0 is that my optimism or hard work was a mistake."
Crawford, who has experience as angel investor, did not disclose plans of what's next for her.
The perils of Twitter operating with a skeleton crew
Since Musk set foot in Twitter's San Francisco headquarters and laid off half of the company's employees, the platform has experienced a series of malfunctions. Things like copyright detection and moderation started to fall apart, and even new launches, like the recent "You Might Like" recommendation feature, failed to win over users.
There has also been an "extreme influx of mis/disinformation, without labelling or warning tags by Twitter," according to communications strategist Kofi Yeboah, who cited the spread of fake news during this month's presidential election in Nigeria. Without enough people to keep track of violations, old videos that have been reported by users are racking up millions of views. A fake tweet had far more reach than the fact-checking organization calling it out. This is hardly surprising considering Twitter's democracy and national security lead was among those who lost their jobs because of Musk's cuts.

Company of interest: Reddit
For recently fired employees, an ex-employee of Twitter has an idea for where they can go next. Chelsea Farnam, now a senior product manager at Reddit, on Feb. 26 tweeted "Reddit is still hiring. And I'm loving it so far. Hit me up," championing the company as one that is "fully remote friendly." Musk stripped Twitter employees off their right to work from home, unless they have grounds for exemption, three months ago.
Related stories
🐦 Amid Twitter's mass layoffs, don't forget it began with a $150 million weed joke
📥 Elon Musk's Twitter enters the strange new world of hybrid workplace layoffs
📢 As more tech companies lay off workers, job cuts at Twitter are poised to make more noise