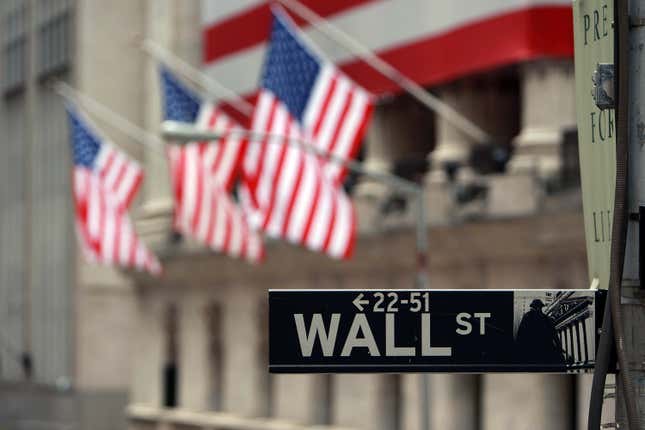 Wall Street's average bonus paid to securities employees dropped from $240,400 in 2021 to $176,700 in 2022, according to New York State Comptroller Thomas P. DiNapoli's annual estimate (pdf.) That's a 26% decline—a steep drop not seen since the 2008 Great Recession.
Eric Beiley Part II: Where rates are heading
The comptroller's office recently announced that rising interest rates and fear of a recession have led to less profits on Wall Street after a record year in 2021. Bonuses have now returned to pre-pandemic levels, which will most likely lead to a decline in related income tax revenue. Wall Street bonuses have a significant impact on tax revenue in New York state and city budgets.
"While lower bonuses affect income tax revenues for the state and city, our economic recovery does not depend solely on Wall Street," DiNapoli said in the office's press release. "Employment in leisure and hospitality, retail, restaurants and construction must continue to improve for the city and state to fully recover."

Preparing for losses
DiNapoli estimates that the securities industry accounted for approximately $22.9 billion in New York state tax revenue, or 22% of the state's tax collections, for the 2021-2022 fiscal year. Based on the 2022 bonus numbers, it is projected that New York City's securities industry will generate $457 million less in state income tax revenue and $208 million less for the city compared to the previous year.
New York City remains the capital of the US securities industry, but its share of jobs has been declining with the departure of finance roles from the city. DiNapoli estimates that 1 in 11 jobs in the city is associated with the securities industry.
Officials in New York State and New York City anticipated significant declines and have taken actions to minimize fiscal shock to their budgets in the short-term. Governor Kathy Hochul's proposed budget (pdf) assumes a decrease of 35.6% in the securities industry for fiscal year 2023.