Goodbye, sweet Firefly.
Waymo, the Alphabet company that began as Google's self-driving car research program, said in a blog post today that it's retiring its prototype autonomous vehicle, nicknamed Firefly. It will now use cars built exclusively by automakers, including the Chrysler Pacifica minivans that it's been co-designing with Fiat Chrysler for over a year.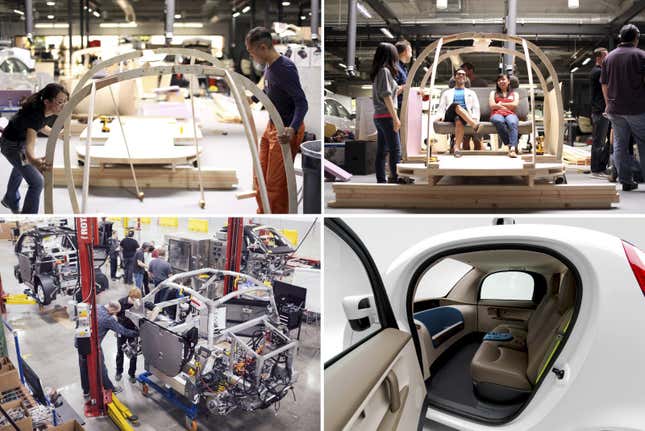 It's a sad end for the koala-shaped pod cars that Google first debuted in 2014 and have been puttering around Mountain View, California, Alphabet's home town, ever since. (More recently, Fireflies have been found in other US cities, including Austin, Texas.) The Fireflies, which Google built itself, looked like no other car on the roads, sharing a design language closer to a Cozy Coupe than to most road-faring vehicles.

The Firefly was a vision of the science-fiction future that self-driving cars could provide for us: They had no steering wheel and no dashboards—just two seats and some buttons, letting people sit in their gondola-like pods as they drifted peacefully across town, checking their phones, and not having to worry about traffic or weather conditions besetting the world outside this serene koala pouch. The cars evoked a friendlier world, where cars were not things to be feared, nor the harbingers of thousands of deaths across the world.
The cutest things Google ever made will now be sent out to various museums across the world, replaced on the road by the physical embodiment of suburban mediocracy: the minivan.