It's only July, but 2017 has already provided us a full year's worth of great movies and TV shows.
More than usual, the first six months in entertainment has transcended genre lines, as a number of versatile films and shows have hit theaters and TV screens. In the last few weeks alone, the heartfelt comedy The Big Sick and Netflix original film Okja have delighted audiences and critics alike. In TV land, shows like Better Call Saul and American Gods just wrapped up fantastic seasons.
As you plan out your summer binge schedule, here are the top six movies and TV shows of the 2017 so far:
Movies
Honorable Mentions: The Beguiled | The Big Sick | Colossal | It Comes At Night | John Wick: Chapter 2 | The Little Hours | Okja | Wakefield
6. Split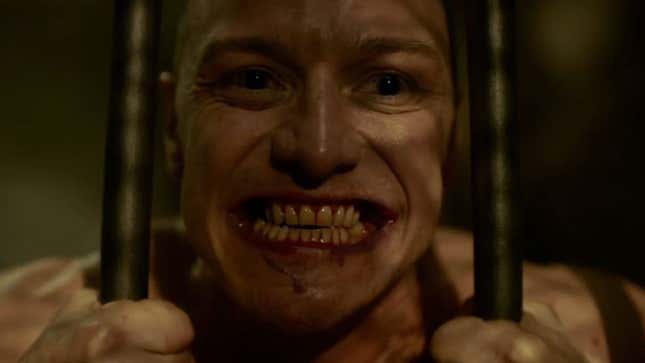 On the back of an audacious performance by James McAvoy, Split marks thriller maestro M. Night Shyamalan's return to cinematic glory after almost 15 years of making, well, films like The Last Airbender and After Earth. This is a film I did not expect to like, but wound up loving: Shyamalan's command of the camera has never been better, and McAvoy's portrayal of man consumed by his various personalities is captivating.
Watch: YouTube | iTunes | Amazon Video | Google Play | Vudu
5. Logan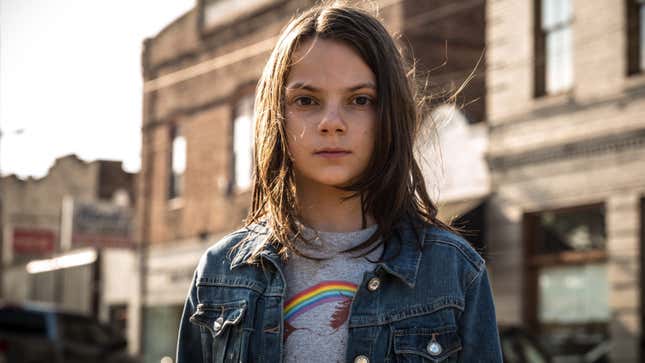 The best "superhero" movie I've seen since Christopher Nolan's The Dark Knight, Logan isn't exactly a superhero movie in the classic sense—which is probably why I love it. We knew were were in for something different when its poignant, stripped-down trailer debuted last year, featuring Johnny Cash's beautiful cover of "Hurt" by Nine Inch Nails. Logan is a moving, Western-infused road drama about a father and a daughter, who just happen to have super abilities.
Watch: YouTube | iTunes | Google Play | Amazon Video | Vudu
4. Baby Driver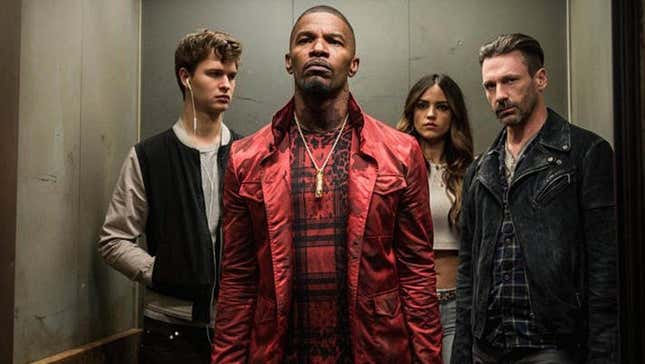 Baby Driver had a lot to live up to (namely a 97% rating on Rotten Tomatoes), but it did so with style to spare. Edgar Wright's melodic joyride of a film is packed with kinetic energy and fun performances from its small cast, which includes Mad Men star Jon Hamm doing great work as a sleazy Wall Street executive turned bank robber. Warning: This film will make you want to become a stunt driver.
Watch: Still in theaters
3. Wonder Woman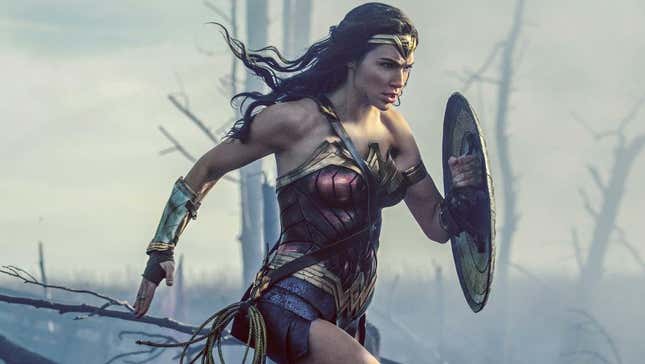 Surprisingly one of the funniest movies of the year, Wonder Woman is a total success for Warner Bros. and director Patty Jenkins, who may have saved the DC superhero cinematic universe. Gal Gadot is enchanting as the titular Amazonian princess, complimented by a fittingly bemused Chris Pine (playing a World War II spy). Wonder Woman is the film, and the heroine, we need right now—a rare franchise-driven studio win in a sea of underwhelming sequels and prequels.
Watch: Still in theaters
2. Get Out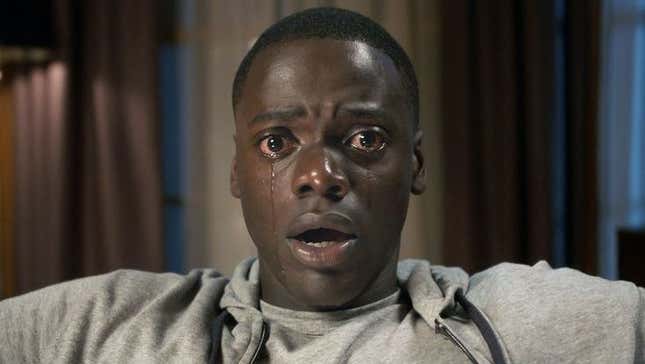 Simply put, Get Out works on every level. A biting racial satire, Get Out is also a taut thriller and a clever comedy, heralding Jordan Peele as perhaps Hollywood's next great writer-director. It was the most fun I've had at the movies this year, and if you weren't fortunate enough to see it with an audience at the theater, you'll still be glued to the screen watching it on your TV or iPad. From the very first scene, you know you're in for something special.
Watch: YouTube | iTunes | Google Play | Amazon Video | Vudu
1. The Lost City of Z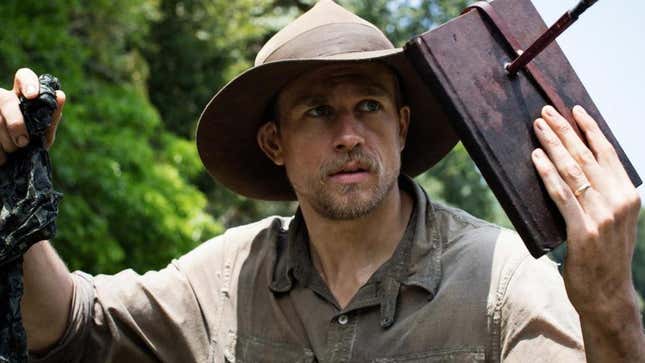 I won't argue with anyone who says Get Out is the best film of the year so far, but my favorite is the unsung, but utterly hypnotizing drama The Lost City of Z. Charlie Hunnam turns in a career best performance as real-life explorer Percy Fawcett, who vanished in the Amazon in search of an ancient lost city. Visually stunning, the film maneuvers its 140-minute runtime at a stately pace. Each scene is weighty, each character decision feels important. I haven't been able to stop thinking about it since the moment its credits rolled over my hushed theater.
Watch: YouTube | iTunes | Google Play | Amazon Video | Vudu
---
TV Shows
Honorable Mentions: The Americans | American Gods | Better Call Saul | Catastrophe | Dear White People | Fargo | Feud: Bette and Joan | Veep | The Young Pope
6. Legion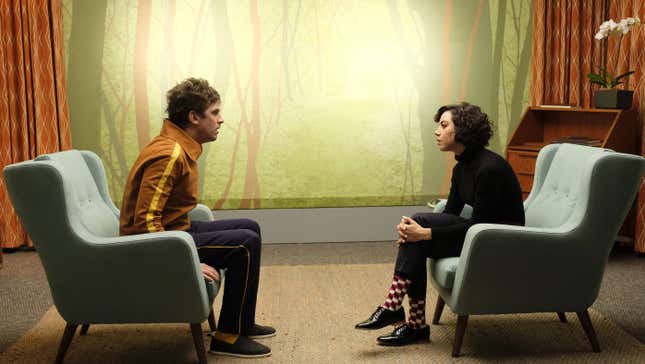 Like Logan, Legion takes the superhero genre and completely turns it on its head, albeit in a very different way. Concocted by Fargo creator Noah Hawley, Legion is a sprawling, mind-bending adventure through the fractured psyche of David Haller, a powerful mutant (from the Marvel comics) played smartly by Dan Stevens. But the show is stolen by Aubrey Plaza in a brilliantly demented dual role.
Watch: FX Now | Sling TV | PlayStation Vue | DirecTV Now | YouTube | iTunes | Amazon Video | Vudu | Google Play
5. GLOW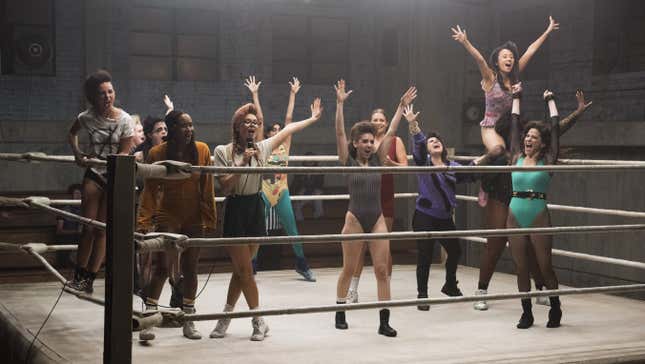 It seems like every summer Netflix releases an unexpected gem that quickly vaults to the top of the cultural conversation. This summer it's been GLOW, the dramedy about the 1980s female wrestling show, the "Gorgeous Ladies of Wrestling." GLOW starts off as a slapstick comedy, but by the end of the first episode it's clear that the show is really a lot more, unafraid to explore intense dramatic subjects. With great performances by Alison Brie, Betty Gilpin, and Marc Maron (of podcast fame), GLOW finds the connection between humor and adversity.
Watch: Netflix
4. The Handmaid's Tale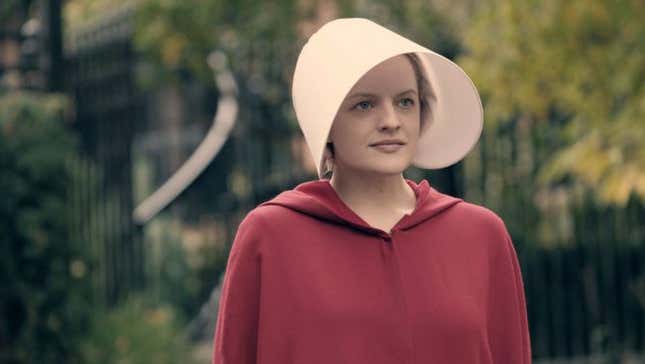 Hulu has its crown jewel. The streaming service's original series is rightly garnering awards chatter as one of the most emotionally intense (and effective) shows of the year. Elisabeth Moss is terrific as a woman forced into sexual servitude in a totalitarian near-future United States. Based on the book of the same name by Margaret Atwood, The Handmaid's Tale is tough but necessary viewing, as captivating as it is chilling.
Watch: Hulu
3. Big Little Lies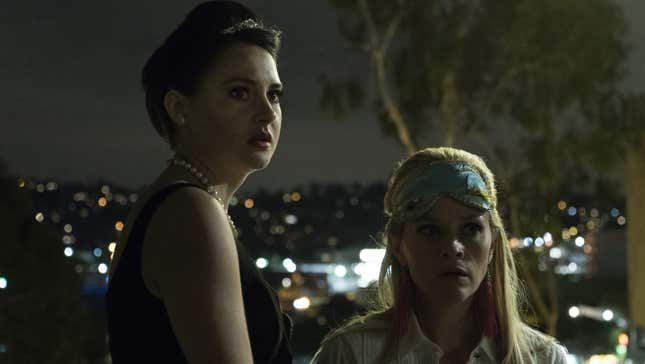 With a lineup of actresses that includes Reese Witherspoon, Nicole Kidman, and Laura Dern, Big Little Lies had to be good, and it was. Fans are begging for another season of the HBO miniseries, even though things were wrapped up pretty neatly by the end of its seven-episode run. All of those involved (especially Kidman) are uniformly excellent, playing mothers, fathers, daughters, and sons in an upscale, oceanside California town whose secrets run deep.
Watch: HBO Go | HBO Now | Sling TV | DirecTV Now | PlayStation Vue | Amazon Channels | YouTube |  iTunes | Amazon Video | Vudu | Google Play
2. Master of None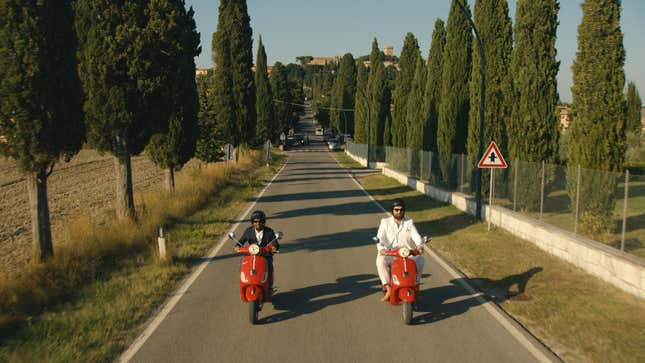 All you need to know about Master of None is that, for an entire episode in its ambitious second season, the show ignores its main characters and instead follows the lives of random New York City citizens. It was one of the best episodes of TV I've seen this year, and it barely featured any of the cast that made the rest of the season so enjoyable. Each installment of Aziz Ansari's semi-autobiographical comedy is unlike the others.
Watch: Netflix
1. The Leftovers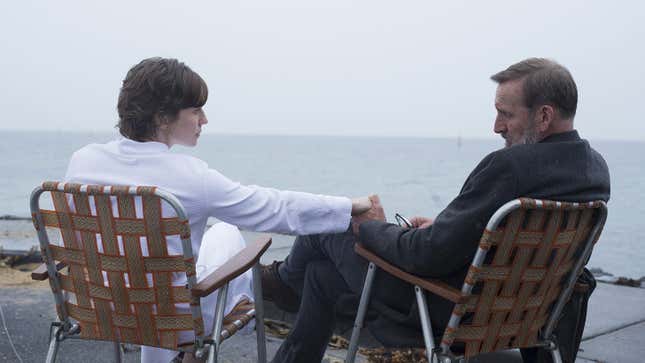 If you've read any of my TV coverage over the past few months, this selection shouldn't come as a surprise. The Leftovers is the best show of the year, possibly of the last several years. About the aftermath of a Rapture-like event, the HBO drama is a scintillating work of art, plumbing the depths of grief and loss with unrivaled grace and imagination.
Watch: HBO Go | HBO Now | Sling TV | DirecTV Now | PlayStation Vue | Amazon Channels | YouTube | Amazon Video | Vudu | Google Play