In the South China Sea, no area is quite so heavily contested as the Spratly archipelago, where five countries occupy various reefs, cays, and islets and watch each other warily. Taiwan occupies the best and largest bit of land, an islet called Itu Aba.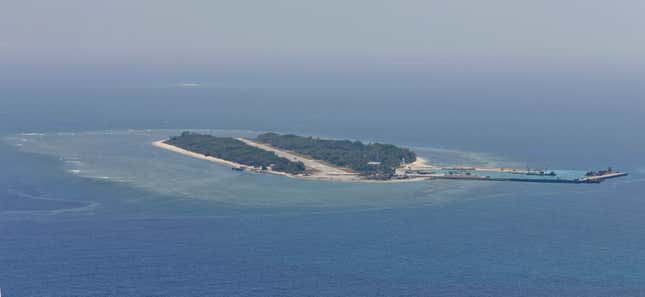 According to the Taipei Times, Taiwan's military recently gave six howitzers to the coast guard, which is charged with defending Itu Aba (also called Taiping Island). Howitzers are big artillery pieces often more associated in the popular imagination with World War II than with the modern era. Many are installed on Taiwan's Kinmen island in the Taiwan Strait, with the Chinese city of Xiamen within their range. Supplied by the US, they played an important role during the Second Taiwan Strait Crisis—in 1958.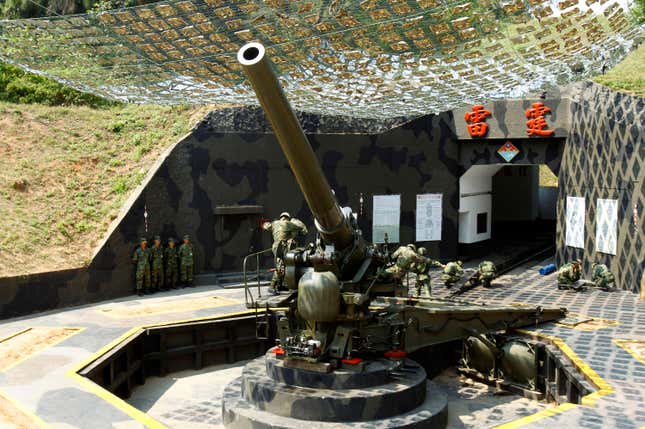 Rather than install the weapons at Itu Aba and risk encouraging escalation, the coast guard will store them on Taiwan proper, but have them ready to go at the first sign of trouble. What that might be is anyone's guess. The closest foreign presence to Itu Aba is at Sand Cay, occupied by Vietnam. It'd be just within range of the howitzers, but Taiwan isn't particularly worried about Vietnam. Instead, both Taiwan and Vietnam are most concerned about China, which has installed impressive military bases atop nearby reefs in recent years.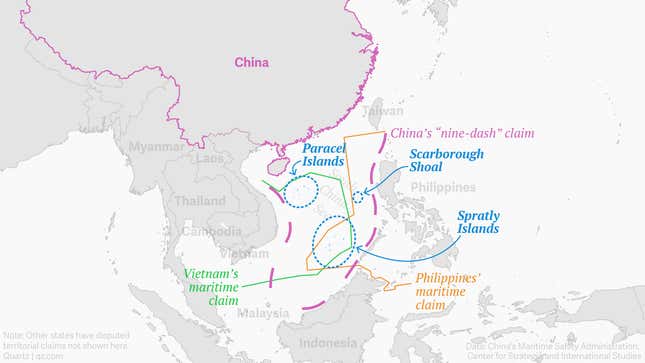 China claims nearly the entire sea as its own, based on its infamous nine-dash line. Taiwan makes the same claim—a result of some shared history—but that fact is largely overlooked. It's the intentions of the vastly more powerful China that has the region and world worried.
China considers Taiwan itself its territory, viewing it as a renegade province rather than—as Taiwan sees things—an independent nation. Beijing no doubt has long had its eyes on Itu Aba, which while only 400 meters wide is the closest thing the Spratlys has to a natural island.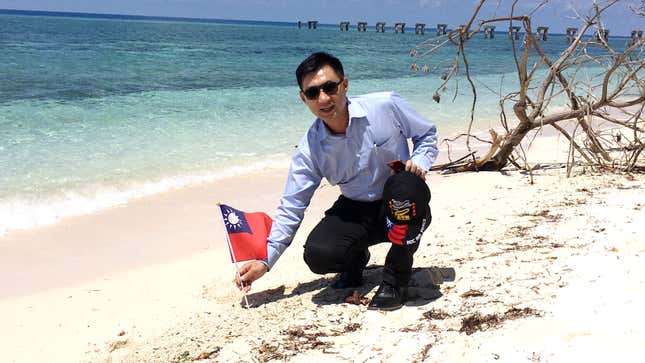 But it isn't. In July 2016, an international tribunal ruling under the UN Convention on the Law of the Sea decided that Itu Aba, which certainly looks like an island, was technically a "rock," much to the chagrin of both Taiwan and China, which finally had something they could agree on. In terms of maritime rights, that means Itu Aba generates a paltry 12-nautical-mile territorial sea around it. Far more valuable would have been the designation of "island," which would have given Taiwan and its industries sole rights to fish, natural gas, and oil within an exclusive economic zone extending 200 nautical miles from the shore.
Rock or island, Taiwan considers Itu Aba its own, and with help from some big guns, it intends to keep it.