On China's tightly controlled internet, politics has long been a no-go area, with censors watching for even the slightest criticism of the ruling elite.
Now they're moving on to silly jokes. Yesterday (April 10) the country's top media regulator ordered the permanent removal of the popular jokes app Neihan Duanzi because of vulgar content. Following the decision, the founder of the Beijing-based startup behind the app, Bytedance, today issued a public apology (link in Chinese). Zhang Yiming took full responsibility for the app not promoting "core socialist values," and he promised to expand his team of in-house censors from 6,000 to 10,000.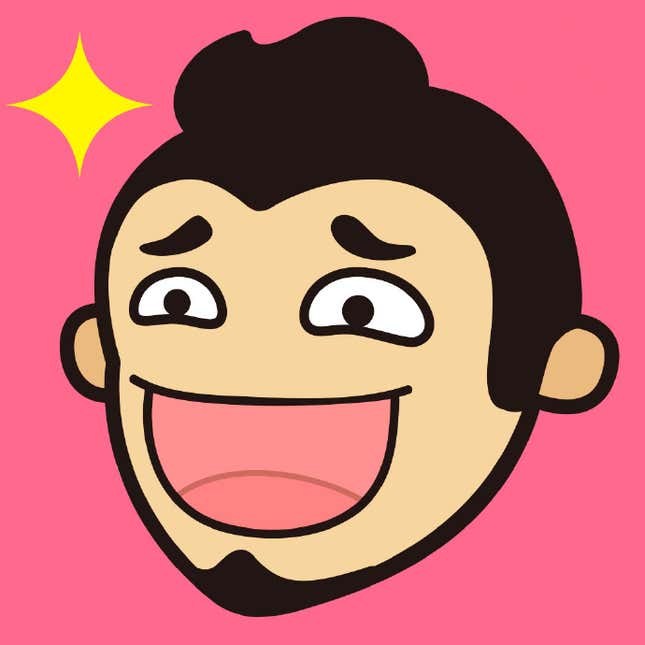 Neihan Duanzi (the name translates to "vulgar jokes") offered a cocktail of photos, memes, and short videos that were often hilarious but not always appropriate. Boasting more than 200 million registered users (link in Chinese), the service operated both as a standalone app and as accounts on platforms such as WeChat (China's biggest social network) and Toutiao (an AI-powered news app also run by Bytedance).
The shutdown comes as authorities strengthen their already-tight control over the nation's internet, punishing not only political offenses but also entertainment they deem unwholesome. In recent days, regulators ordered Kuaishou and Bytedance's Houshan—two popular short-video apps—to clean up the content that users have uploaded on their platforms (link in Chinese). The apps have since been removed entirely from major Android app stores in China. Meanwhile Qipa Dahui, a talk show that let celebrities share life experiences and sometimes shocking opinions—one guest recently said all men are potential rapists—recently disappeared from video-streamer iQiyi, its exclusive distributor.
Bytedance is among the biggest victims of the entertainment crackdown. After the company shuttered Neihan Duanzi, users criticized the move in the comments section of another Bytedance video app called Douyin; the company then removed the ability to comment (link in Chinese), claiming it was "optimizing the [content] audit process." In January, authorities ordered a temporary shutdown of six sections of Bytedance's Toutiao app due to vulgar and pornographic content. In response, the company launched a "New Era" channel in the app, referencing the latest political catchphrase of Chinese president Xi Jinping. And amid a separate crackdown on news apps this week, Bytedance was ordered to remove Toutiao from Chinese app stores for three weeks.
Such government heavy-handedness is casting a shadow on Bytedance's international expansion efforts. Those have included a deal making Buzzfeed content available on Toutiao and other platforms, including one app for US readers. 
Bytedance is reportedly seeking (paywall) a $30 billion valuation in its latest fundraising round, and its existing backers include Silicon Valley investors like Sequoia Capital.
Quartz reached out to Bytedance, iQiyi, and others but has so far received no replies.
Meanwhile as China's internet becomes increasingly dull amid the crackdowns, censors are keeping busy, recently targeting hip-hop, parody videos, and even Winnie the Pooh.