Back in 2017, Samsung had a lot to prove with the Note 8. It was the first phone in the line since the Note 7, which became an international punchline and got recalled after the handsets started catching fire and blowing up. After many apologies and promises that it had revamped its battery-making process, the company followed up with the Note 8. It was a nearly perfect device; we called it the best phone of 2017.
But things haven't been so great since then. Coming off a corruption scandal involving the highest levels of the company and the South Korean government, Samsung's next smartphone, the Galaxy S9, has reportedly been met with turgid sales, apparently forcing the company to push forward the release of the Note 9.
And so, at a massive event in a basketball arena in Brooklyn on Aug. 9, Samsung unveiled the Note 9, about a month before the Note 8's launch a year earlier.
Quartz spent the past week with the device to see whether it was a worthy follow-up to an excellent phone, or a rushed-out gadget aimed at ginning up sales during the summer doldrums before Apple's next September launch.
First, the good news:
Excellent display
The Note 9 has a (relatively) massive 6.4-inch screen that's as sharp and as brilliant as just about anything else on the market. Comparing it directly to the iPhone X, there were instances where the Apple phone's smaller screen actually appeared sharper, such as when streaming HD video from YouTube TV. But in other instances, such as playing games, the vivid colors of the Note's screen outshone the iPhone's.
Solid camera
The Note's cameras are designed after the cameras found on its Galaxy S9+, which I found to be two of the best cameras I've used on a smartphone. The Note 9's two rear 12-megapixel cameras produce detailed images that rival any other modern phone's offerings.
Samsung introduced two new software features for the phone, both of which were useful in parts. It now uses a Samsung-tried AI system to determine what the cameras are looking at (like faces, plants, landscapes, or text) and optimizes the cameras' settings accordingly.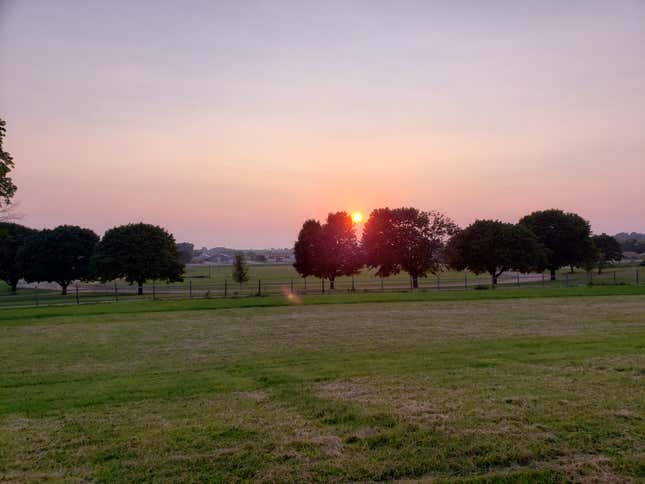 It generally works, although there's no easy way to turn it off for a single shot if you don't like what it's doing. The Note 9 also has flaw-detection software that's supposed to point out if a photo likely came out blurry or if someone's eyes were closed so you can take another shot. This feature generally worked fine when the phone noticed something was wrong.
The
storage
The Note 9 comes with 128 GB of storage, 6 GB of memory, and a MicroSD card slot, expandable up to 512 GB. Samsung will also sell a Note 9 with 8 GB of memory and 512 GB of storage, in case you wanted a phone with more power than a MacBook Pro.
You can play
Fortnite 
on it
If you are a teen, or someone desperately clinging onto their youth, you'll likely be ecstatic to know that the super-popular video game Fortnite is now on Android, exclusively on Samsung devices for the next few days. (And with all that memory, it actually plays pretty well, too.)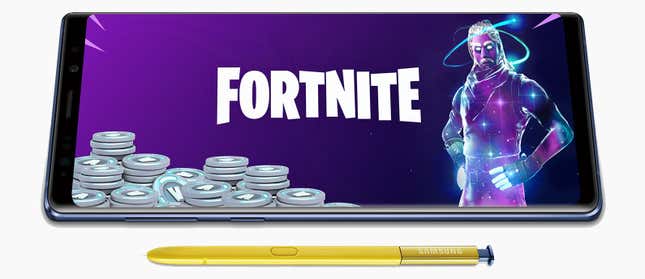 Decent
battery
life
There were days where the phone worked like a champion (like when I kept the screen on for almost the entirety of a five-hour drive, while the phone was providing directions, and still had over 30% battery left), and days where it seemed like regular use drained it just like any other phone. But for the most part, the large, 4,000 mAh battery had enough to get me through the day, and recharged quickly.
That being said, it was tough to always believe the phone's estimates on how much charge it had left. One morning, after I'd left the phone on and uncharging overnight, it told me I had more than one hour of battery left in low-power mode. I left it untouched and about 25 minutes later found it completely dead.
Picture-in-picture
This is actually a standard Android feature, where apps you need to look at (like YouTube or Google Maps) will minimize themselves into little windows in the corner when you exit them. But the Note 9 is one of the few phones where this isn't annoying, just because there's so much screen real estate to play with. It's also why the Galaxy's split-screen mode actually works—two apps running side-by-side doesn't look terrible at this size: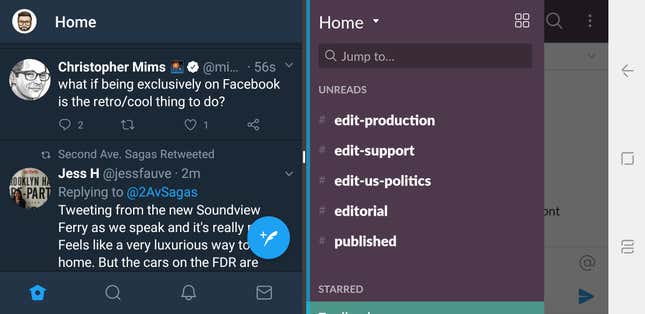 Nifty S
Pen
What really makes a Note a Note (according to Samsung) is its built-in stylus, the S Pen. The new version (which comes in a striking shade of yellow on the blue version of the phone), has learned some new tricks. Tapping on its button can trigger different functions in different apps. In the camera, it can be used as a remote shutter; in PowerPoint, it can advance slides. The new pens also write in their color on the lock screen, which looks neat: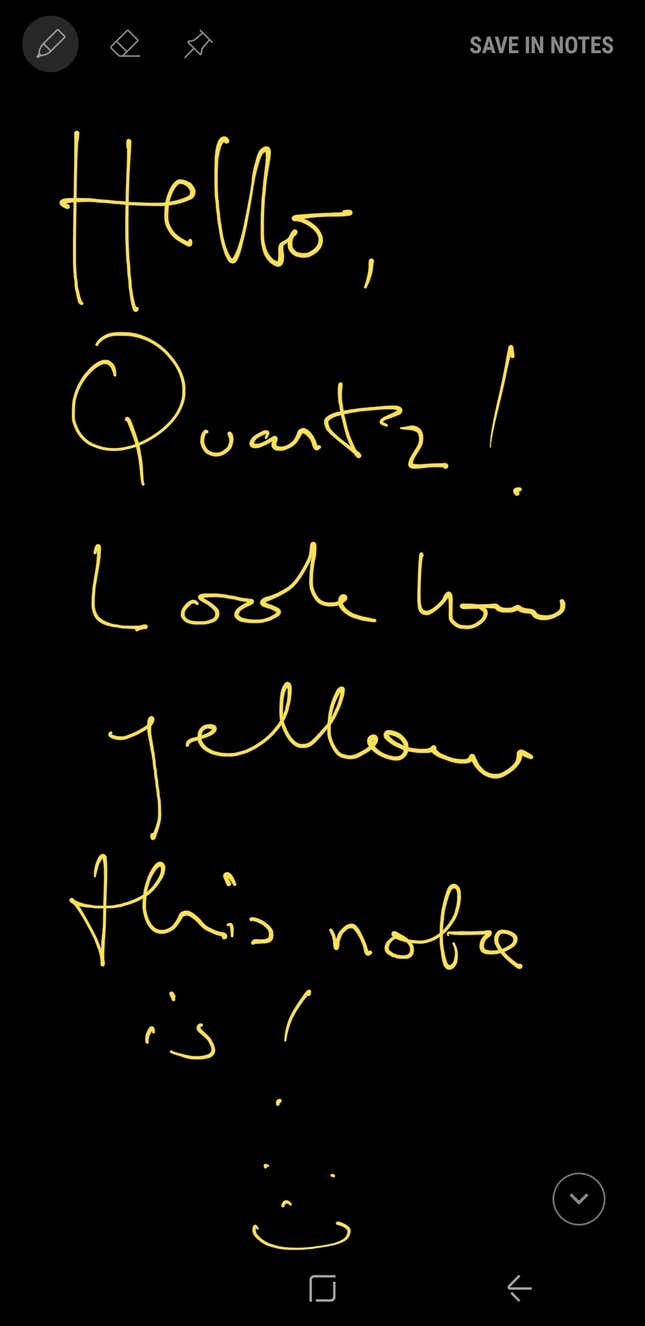 Take
your office with you
Who needs a laptop? Over the last few years, Samsung has developed a piece of software called DeX, that turns its smartphones into desktop computers when hooked up to a hub and an external monitor. It actually works pretty well. With the Note 9, all you need is a USB-C to HDMI adapter and you can use DeX anywhere. The Note 9 accepts up to seven Bluetooth connections, which means you can hook up a mouse, a keyboard, and maybe some wireless headphones, and have a full workstation running off your phone. And with the S Pen, you can control presentations running from the phone up to 30 ft. away.
Plus
everything
I liked about the Note 8
Samsung's last Note was my favorite phone of 2017, and many of the things that made it so great are repeated in the Note 9. It has split-screen apps, wireless charging, water resistance, Samsung DeX software, the ability to take notes on the lock screen, the always-on display, and a giant, great screen.
But the new phone isn't perfect. Here's what's not so good about it:
Face unlock is slow
Samsung has a new ad mocking Apple for how it markets the iPhone X as a phone you can unlock with your face, as Samsung's phones can do that, too. But make no mistake: The Note 9's unlock feature is nowhere near as snappy as the iPhone's FaceID. It usually opened the phone for me eventually, but it didn't always work. It struggled when I wore sunglasses, or when I wasn't holding the phone completely parallel with my eyes.
Bixby is still
pretty
poor
Samsung pointed out that the version of its voice assistant on the Note 9 I reviewed was still "pre-production." But given that the software has been around in some capacity for over a year now, it shouldn't have been this useless. I asked it to find directions to a local bar and it misheard every word I said. I asked Google Assistant, which also is available on the phone, and it heard me correctly.
It's awkward to hold
Given how massive this phone is, holding it in one hand is a real challenge. It's basically a tablet in your pocket—but chances are your pockets will be too small to accommodate it. The Note's angular design also means it's uncomfortable to hold for too long, especially the compared to the iPhoneX, or even the Galaxy S9+.
It's very similar to the Note 8
That's not a bad thing, per se. But if you own last year's model, there's not much reason to upgrade. The screen size is imperceptibly larger, the S Pen is slightly nicer, and the cameras have all the same great modes and abilities. But it doesn't feel like a big jump over last year.
It's expensive
The Note 9 starts at $1,000, and the expanded-memory version will cost $1,250. That's as much as a powerful laptop, and while you can sort of use the Note as one thanks to DeX, it's a large outlay if you haven't bought into the future of mobile working.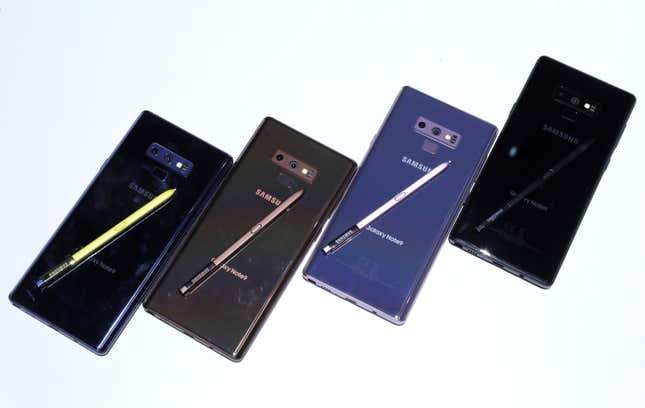 Should you buy a Samsung Note 9?
If you're in the market for a truly giant Android phone, there's really no other choice out there. The Note 9 is the best large phone on the market and a truly impressive device for mobile gaming and working. But if you're after a phone that actually fits in your pocket, look elsewhere.
Over the years, Apple has been criticized for releasing "S" models of phones—new models that feature minor internal upgrades on phones that look the same as the ones released a year earlier—and speaking about them as if they were truly revolutionary. At Samsung's launch event for the Note 9, it acted in a similar way, saying the Note 9 breaks through barriers, and was "meaningful innovation." So it wouldn't be fair not to criticize Samsung for acting just like Apple at the launch of its rather iterative new phone.
That being said, it is a very good large phone worth grabbing—if you can get your hands around it.