There is a disturbance in the industry.
Although Netflix blew up the old model of TV, the media empires have learned how tech is changing the entertainment business. They have emerged from the first phase of the war bigger than before, intent to crush Netflix's incursion on their turf.
---
Welcome to our field guide on the coming streaming wars. Check out other parts of our deep dive into the future of television here.
---
The Walt Disney Company, armed with an arsenal of killer brands like Star Wars, Marvel, Pixar, and ESPN, won a hard-fought battle with cable company Comcast to purchase most of 21st Century Fox for $71 billion. Comcast, (which already took NBCUniversal off a shrinking GE's hands back in 2011) may have lost that battle, but perhaps not the war: It added European satellite company Sky to its massive pay-TV array for $39 billion. And AT&T completed an $85 billion acquisition of Time Warner (now WarnerMedia), combining the dominion of the world's largest phone company with the entertainment prowess of HBO, Warner Bros., and Turner.
Back at Netflix, the streaming giant is guarding against attack by signing star showrunners like Shonda Rhimes and Ryan Murphy to nine-figure production deals and stocking its shelves with original series and movies, lest the empires cut off its content supply.
But enemies are advancing on all sides. Amazon is strengthening the ranks of its studio arm to pull more viewers (and, therefore, shoppers) into its orbit. And the world's richest company, Apple, is rallying the users of its 1.3 billion active devices for its first big march into video programming.
How will Netflix hold onto its first-mover advantage? What are Disney and WarnerMedia willing to give up to make their streaming services indispensable? And what is Amazon's endgame in video? How each player responds to the questions it faces is critical in determining who rises… and falls.

The players
While the streaming-video revolution is a global one, many of the companies leading it are based in the US. Here's a look at the bigger operators.
Netflix, streaming since 2007
The force is strong with this one. The Silicon Valley-born rebel has an alliance of 137 million members worldwide, making it the most-established player in streaming video globally. After two decades straddling Hollywood and Silicon Valley, it's borrowing tactics from legacy media companies: creating more of its own programming; marketing it widely; and even sending movies to theaters before they go online—something it previously said it would not do.
The stock is still shooting like a tech star, though. Even with the recent pullback in the markets, shares of Netflix are up about 50% year over year, as of Nov. 16—more than its media rivals.
The streaming-video juggernaut first drew its power from aggregating other people's content, like old movies and reruns of The Office. But it spent the last five years building up a library of original work over which it has more control. To that end, Netflix just bought a massive production hub in New Mexico for roughly $30 million, which adds to studio space leased in Los Angeles, Spain, and elsewhere.
There have been many supposed Netflix killers over the years, but the streaming giant is still growing its subscriber base handily thanks to zeitgeist-hitting originals like Stranger Things and The Crown, as well as a booming international business. But all that growth is expensive. The company is pouring $8 billion into programming this year—and nearing $10 billion in long-term debt—to keep people's attention. And the thing is, no one knows what this model of cranking out content for a low subscription fee looks like in the long term, without additional revenue from advertising or syndication. Is it sustainable?
Netflix has a first-mover advantage. Can it hold on to it amid a barrage of new and fiercer competitors?
---
BY THE DIGITS
2017 revenue: $12 billion
Market cap: $125 billion
One-year return: +46%
---
People to know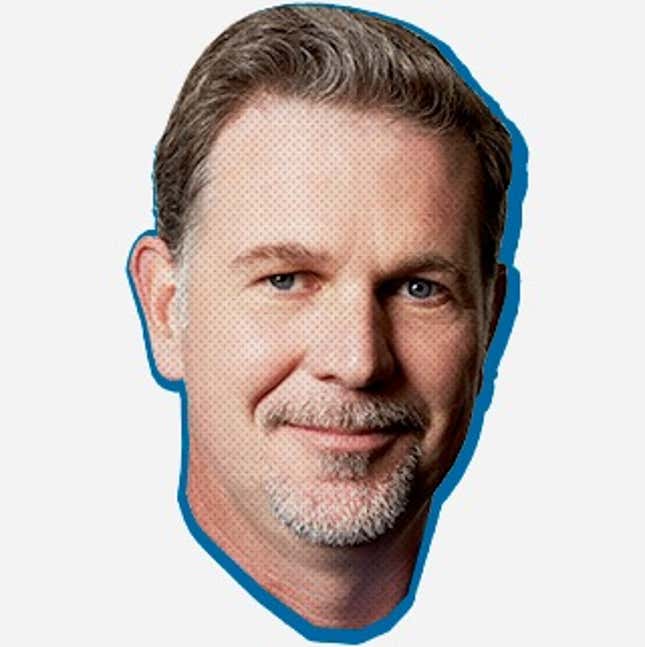 Reed Hastings, co-founder and CEO, prides himself on making as few decisions as possible, while still preparing Netflix for every eventuality, including a future where psychedelics straight out of The Matrix are our main form of entertainment.
Age: 58
Education: masters in artificial intelligence from Stanford University
Work experience: founder of Pure Software; high school math teacher with Peace Corps
2017 compensation: $24 million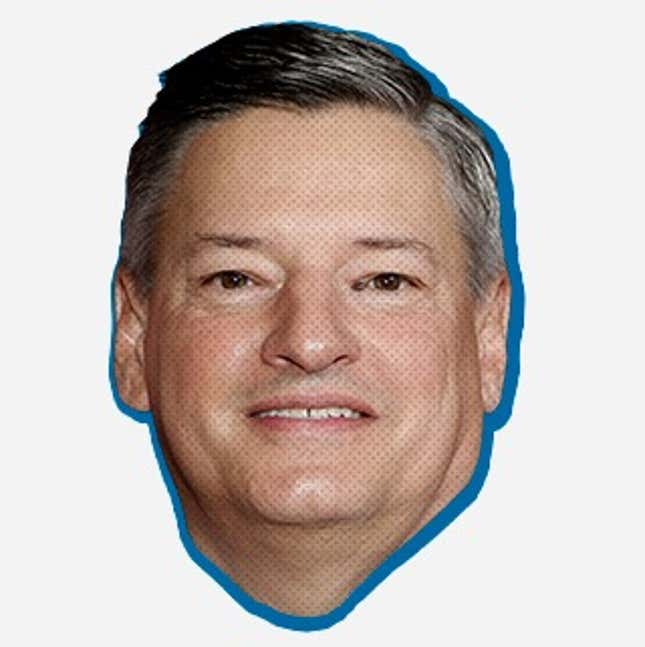 Ted Sarandos, chief content officer, or rather, spender in chief. Sarandos' job is to put that $8 billion or more Netflix is pouring into content this year to good use.
Age: 54
Education: Dropped out of college to manage video stores
Work experience: Executive at video distributor ETD and Video City/West Coast Video
2017 compensation: $22 million

Amazon, streaming with Prime since 2011
Over in Seattle, Washington, the company that sells you everything, including a tiny house, is also one of the largest purveyors of streaming entertainment through its Prime Video service.
Amazon has had an inconsistent reputation in Hollywood. While some series like Transparent, Bosch, and the big-ticket The Man In the High Castle caught on critically, they didn't attract huge audiences. (A more recent effort, the Emmy-winning The Marvelous Mrs. Maisel may stand a better chance). This has left the retail juggernaut hunting for a wide-reaching, culturally defining hit like Netflix's Stranger Things or HBO's Game of Thrones. And now it has a new mandate: bigger.
The company is trying to lock up some sure-fire content, like Thursday Night Football, which costs Amazon $65 million a year, and a planned prequel series to The Lord of the Rings that could total $500 million for the rights and first two seasons. Former NBC Entertainment president Jennifer Salke is the studio boss executing the grand vision, as head of the company's production arm, Amazon Studios.
That's not the only campaign Amazon is staging. It's bringing more subscription services like HBO Now and CBS All Access into its TV-bundle redux, Prime Video Channels, in the hopes of becoming the hub for all things streaming video. It has a tremendous library of on-demand titles to rent or buy. And, let's not forget Twitch, which Amazon bought for $970 million in 2016. The streaming platform for gamers is dipping its toes into other programming like football games and Pokemon marathons to fend off players like Facebook and YouTube that are invading its territory.
Amazon's advantage in video is that it's not just selling video, it's selling a galaxy of Prime perks including video, music, free shipping, and discounts at Whole Foods grocery stores, for $119 a year in the US. It's not under the same pressure as Netflix to make money from streaming video alone; it's trying to make the combined offer attractive enough to keep people paying—and paying more—for Prime. It raises the question of what, exactly, is Amazon's end game in video—to sell you more things?
---
BY THE DIGITS
2017 revenue: $178 billion
Market cap: $779 billion
One-year return: +40%
---
People to know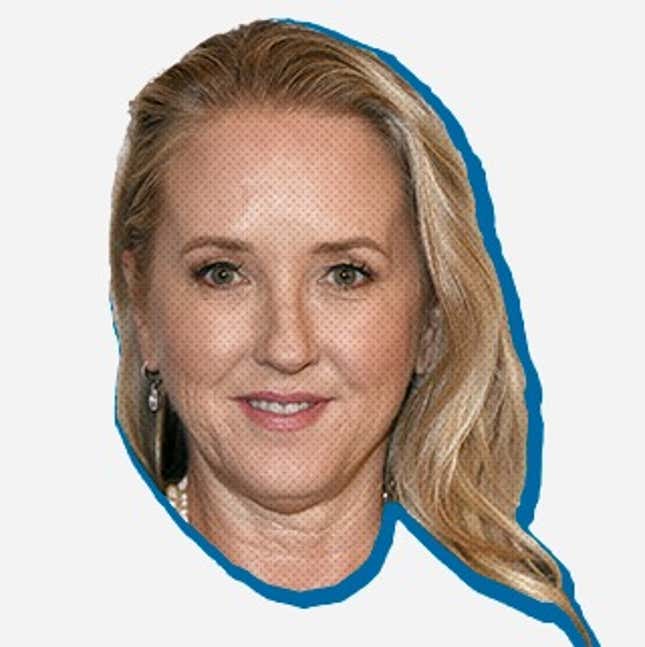 Jennifer Salke, head of Amazon Studios, is overseeing all of the company's TV and film production. Since taking the top job in February, after a #MeToo scandal ousted former chief Roy Price, she has been on a hunt for talent (paywall). Her quality-over-quantity play has also been pitting Amazon more directly against HBO than Netflix.
Work experience: president of NBC Entertainment; exec at 20th Century Fox TV
Oversaw series like: This Is Us, Chicago, Glee, Modern Family, and Bones

Hulu, streaming since 2007
Hulu is a band of rivals. A joint venture between Fox, NBCUniversal, Disney, and WarnerMedia (30%/30%/30%/10%), its ownership structure is both a gift and curse, with no one owner in command. With Disney slated to acquire Fox's stake, and, thereby, control of Hulu, it's a new day for the streaming platform.
It couldn't come at a more pivotal point. The platform, which has more than 20 million subscribers (one-third of Netflix's domestic audience), has been trying to master every kind of viewing experience, from Netflix-style on-demand programming to its fledgling live-TV bundle. It's also investing in originals to make its platform stand out, including the Stephen King-inspired Castle Rock and its first big hit, the Emmy-winning The Handmaid's Tale.
The US streaming service sidesteps its global rivals, Netflix and Amazon, by airing commercials to make money from both advertising and subscriptions. Still, the losses are piling up as Hulu builds out its library with more high-profile originals and staffs up its ranks. Rough math from CNBC estimates Hulu is losing more than $1 billion per year.
Hulu's edge, so far, has been access to TV favorites like This Is Us and repeats like 30 Rock, licensed from its parent companies, paired with originals of its own. Will partners Comcast and WarnerMedia stick around now that Disney is leading the charge? And how does Disney view the third prong in its streaming trident?
People to know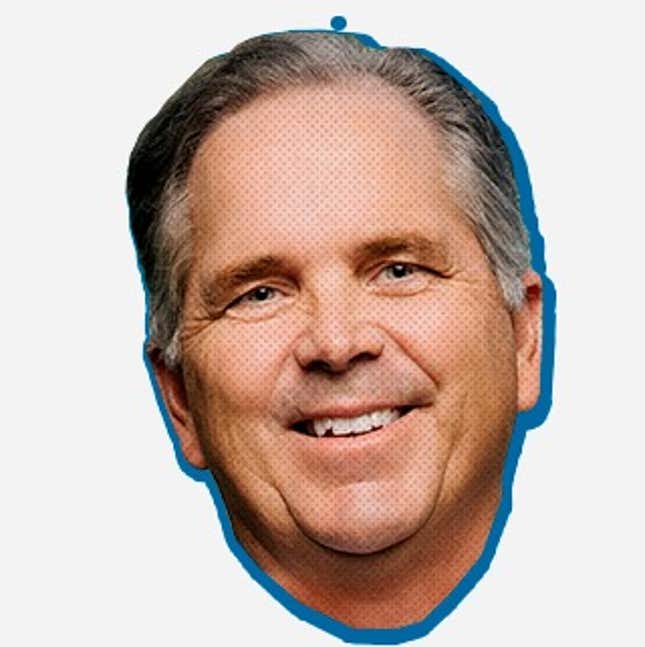 Randy Freer, Hulu's chief, is a TV veteran who oversaw Fox's broadcast and cable networks including Fox sports channels, FX, and National Geographic before coming to Hulu. A year and a half into Hulu's top job, he is learning that the prospects for live TV are slim outside of news and sports.
Work experience: president and chief operating officer of Fox Networks Group
Secured sports rights like: NFL, MLB, NASCAR, UFC, and the World Cup

---
DATA POINT
In the US, Amazon Prime has the largest library of the three major streaming services. But Hulu has the largest collection of TV shows.
---
Disney
There's room for one, maybe two, more leaders in the streaming wars, and Disney is desperate to claim that title.
It made a long play in bringing cable TV's most-valuable-player, ESPN, online this year with a complementary subscription service that includes second-tier sports rights. It's launching a family friendly streaming service in fall 2019, called Disney+, which will be home to Star Wars, Marvel, Pixar, and Disney-branded content. And it's planning to turn Hulu into its hub for more adult fare, including some of the assets it's acquiring from Fox.
Undermining all that is the fact that Disney still makes nearly $7 billion, or close to half its annual operating income, from old-fashioned media networks, primarily from the fees cable companies pay to carry its TV channels and the advertising that airs on its networks. ESPN's vast collection of sports rights command the highest fees of any of the channels in the standard pay-TV bundle. Disney could cannibalize that business if its streaming services render the TV networks redundant. Yet, ESPN's reach is not what it used to be, sliding 12% since its peak of 100 million subscribers in 2010 as fewer people buy traditional TV. It's forcing the House of Mouse to forge another path.
Netflix and Amazon occupy high ground, but Disney's advantage is its tremendous roster of brands including Marvel, Star Wars, Pixar, classic Disney characters like Mickey Mouse, and stories like The Lion King. When Disney walks onto the battlefield, heads turn. Its streaming campaign will be no exception, but can it successfully muscle its way in to an already-crowded group of streaming options?
---
BY THE DIGITS
2018 revenue: $59 billion
Market cap: $176 billion
One-year return: +13%
---
People to know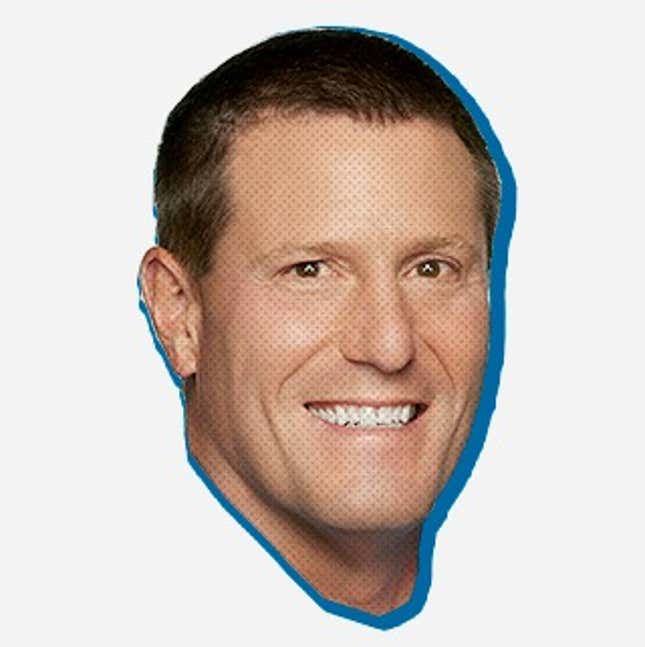 Kevin Mayer, Disney's longtime, low-key strategy man, is steering the media giant's shift from TV to on-demand viewing. Mayer had a hand in big Disney acquisitions like Pixar, Marvel, Lucasfilm, and BAMTech, and nabbed a starring role leading all of the company's streaming outposts including Hulu, ESPN+, and Disney+, as well as its advertising and international businesses.
Age: 56
Education: MBA from Harvard, masters in electrical engineering from San Diego State University
Work experience: chief strategy officer at Disney
2017 compensation: $8 million

AT&T
So far, AT&T's strategy is serving to confuse. With WarnerMedia in tow, the Dallas, Texas-based phone company has not one, not two, but five main streaming services. It has two live TV offerings, DirecTV Now and WatchTV (the latter is cheaper and doesn't include dedicated sports channels), as well as on-demand subscriptions for HBO, Cinemax, and the DC Universe. It recently bought full control of Otter Media, too, which owns a bunch of digital properties including the anime streaming service Crunchyroll.
That's not all. There's a WarnerMedia-wide platform on the way, which is expected to be more expensive than the $15-per-month HBO offering, and also feature content from sister companies Warner Bros. and Turner. For what this might look like, look to Ellation's VRV, a niche streaming platform AT&T owns through Otter Media. VRV combines tiers of subscriptions like Crunchyroll, Nerdist, AMC's horror platform Shudder, and Rooster Teeth for animation. The new WarnerMedia service could do the same with channels like HBO, CNN, or DC Universe, for example. WarnerMedia has been slashing and burning its niche offerings like the Korean drama service DramaFever and classic film hub FilmStruck ahead of the launch in late 2019.
What's unclear is whether audiences have an appetite for so big and broad a beast. AT&T is also pushing HBO to get on Netflix's level and churn out more hits. (Netflix saw this coming; "The goal is to become HBO faster than HBO can become us," Sarandos said back in 2013.) The network's crown jewel, Game of Thrones, is nearing the end of its run, and no other show on the network comes close to matching its audience. Will HBO be able to scale up and maintain the standard it set for prestige TV? Moreover, will AT&T have the money to back its ambitions with an $180 billion debt load?
---
BY THE DIGITS
2017 revenue: $160.5 billion
Market cap: $221 billion
One-year return: -10%
---
People to know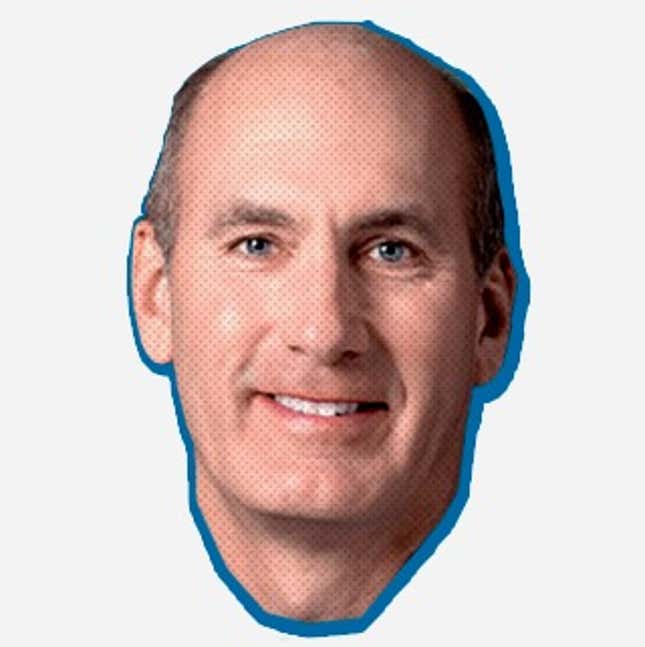 John Stankey, WarnerMedia CEO, is the phone company's man with the plan to make HBO the stage for its streaming revolution. The California-born, Texas-based, "Bell-head," (paywall) as he calls himself, has led AT&T for more than three decades in key roles like chief technology officer and chief strategy officer. He led the charge to take DirecTV to the internet. And now he's placing a tall order from HBO—asking for both the quality it's known for and the quantity its competitors have.
Age: 55
Education: MBA from UCLA
Work experience: CEO of AT&T's entertainment group, among other roles
2017 compensation: $10 million

Comcast
To Pennsylvania-based cable giant Comcast, Netflix is just another TV channel. Instead of clamoring to launch an online platform that gives people a way to bypass cable, like Disney and AT&T are, Comcast is trying to bring streaming video into the pay-TV fold.
Its internet-connected Xfinity X1 set-top box, which still carries a bloated cable bundle, was launched in 2012 to house both traditional TV services and online platforms. The streaming services are integrated into X1's TV interface, including search and guide, so there's little discernible difference between watching a video on YouTube or on demand via a cable subscription. The platform has only brought in a handful of services so far, including Netflix, which Comcast bundles subscriptions to, and YouTube. It will soon have Amazon's entire video system, as well.
Cable is still Comcast's biggest business, bringing in $23 billion in 2017, or more than a quarter of Comcast's total revenue. Yet, it is under siege from people abandoning traditional TV. Comcast had 22 million video subscribers last year, 7% less than it had a decade ago. Internet is one of the fastest growing parts of Comcast now, contributing $15 billion in revenue last year, a 9% lift.
The company has forces embedded elsewhere in the streaming wars as well. It bought Sky out from under Fox and Disney for $39 billion this year; the European pay-TV provider has an internet-TV service called Now TV with packages of live sports, and on-demand TV shows and movies, giving Comcast an international foothold in streaming video. Through subsidiary NBCUniversal, Comcast owns 30% of Hulu, a stake it has not said it would relinquish even with Disney at the helm. The company sells a skinny, streaming-TV bundle to its broadband customers, and is building a streaming-media player. It also licenses movies and TV shows from NBCUniversal to outside streaming services, which is a growing revenue stream for its broadcast, cable, and film arms.
Will Comcast's cable and broadband fortress be enough to withstand an increasing wave of cord-cutting, or will it want to be more than just the pipes that other streaming services use to get more eyeballs?
---
BY THE DIGITS
2017 revenue: $84.5 billion
Market cap: $176 billion
One-year return: 4%
---
People to know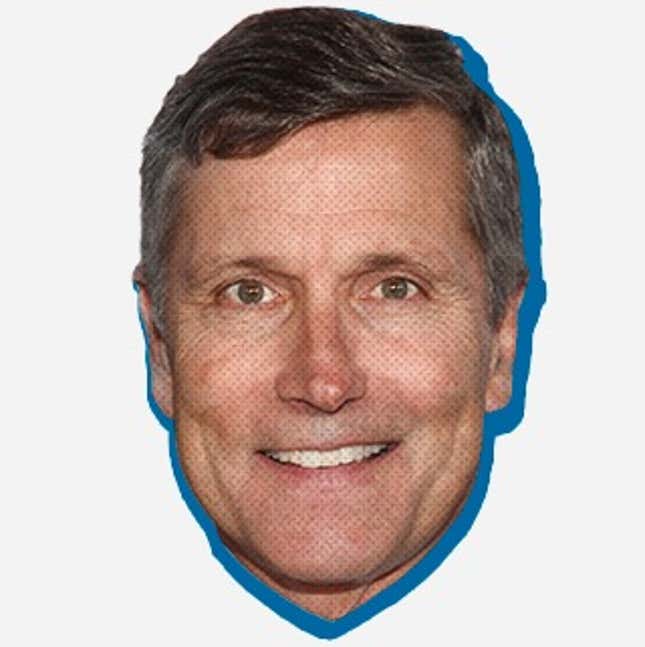 Steve Burke, head of NBCUniversal and the highest paid person at Comcast, wants to use streaming video to pull people back to cable. The former Comcast Cable president, who has been with the company since 1998, is planning a free online platform to sample NBC shows, for example.
Age: 60
Education: MBA from Harvard
Work experience: chief operating officer at Comcast, president of Comcast Cable
2017 compensation: $46.5 million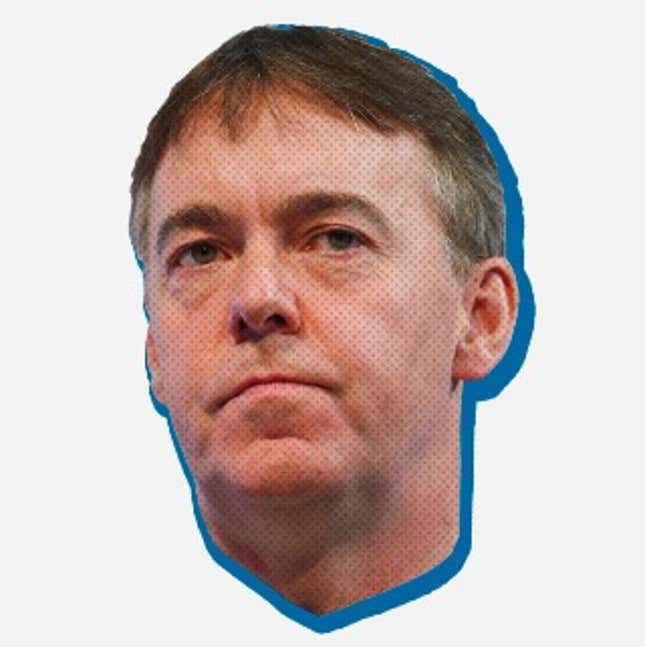 ---
The non-media media guy: Jeremy Darroch, CEO of Sky
"I intend to stick around," Jeremy Darroch, head of Sky for more than a decade, said on Comcast's first earnings call since it acquired a majority stake in Sky in October. "I'm looking forward to leading Sky into the future."
Unlike other top Comcast executives, Darroch, 56, didn't come from the media world. He's a frank, approachable finance guy who spent 12 years at Procter & Gamble, and came to Sky with a sharper understanding for consumers and marketing than the intricacies of rights deals and pay-TV windows. Since joining the company, he's been particularly adept at putting himself in the mind of viewers. He led the launch of Now TV in 2012, which started as a pay-by-the-movie or pay-by-the-month movie-streaming service, with new Hollywood releases that even Netflix didn't have, as it was just starting to expand into Europe. Now TV added packages for live sports and entertainment, as well. And Darroch has shepherded in other features aimed at making it easier to watch TV, like voice search on Sky set-top boxes. He's adapted to the entertainment world quite well, securing top-tier sports like the Premier League, the exclusive rights to HBO programming, which is virtually synonymous with Sky in the UK, and releasing original dramas like the Benedict Cumberbatch-starring Patrick Melrose and co-productions with HBO.

---
PRESCIENT
"Over the top," the industry term for delivering TV and film over the internet rather than through traditional cable and satellite channels, also means excessive, or too far.
---
Apple
Apple has $1 billion burning a hole in its pocket and it's spending it on video. The trillion-dollar company is developing high-profile projects with A-listers like Oprah, Steven Spielberg, Jennifer Aniston, and Reese Witherspoon. For what? Apple has not said. Word is it will give it all away for free on Apple TVs, iPhones, and iPads via the TV app. Incidentally, there are 1.3 billion Apple devices in use around the world.
The tech juggernaut is also planning to sell subscriptions to streaming-video platforms like HBO Now through its TV app, which currently allows people to search content from other apps but directs to third parties to sign up and watch. The idea is to lure people in with free content starring classic TV stars like Aniston and Steve Carell, and bundle it with third-party subscriptions, which Apple would take a cut of. It'd help grow Apple' services segment, which includes things like iTunes and App Store sales and subscriptions sold through Apple News. Services ballooned into a $37 billion business for Apple this year, 50% larger than it was two years ago.
It would give Apple's streaming media player, the Apple TV, an edge, too, as the only one that carries the TV app. The trouble is, hardly anyone uses the $149 Apple TV. Cheaper streaming media players from Roku, Google, and Amazon have much larger market shares.
Apple is arriving late to the online-video party, can it make a splash or will it get lost in the throng?
---
BY THE DIGITS
2018 revenue: $266 billion
Market cap: $918 billion
One-year return: +13%
---
People to know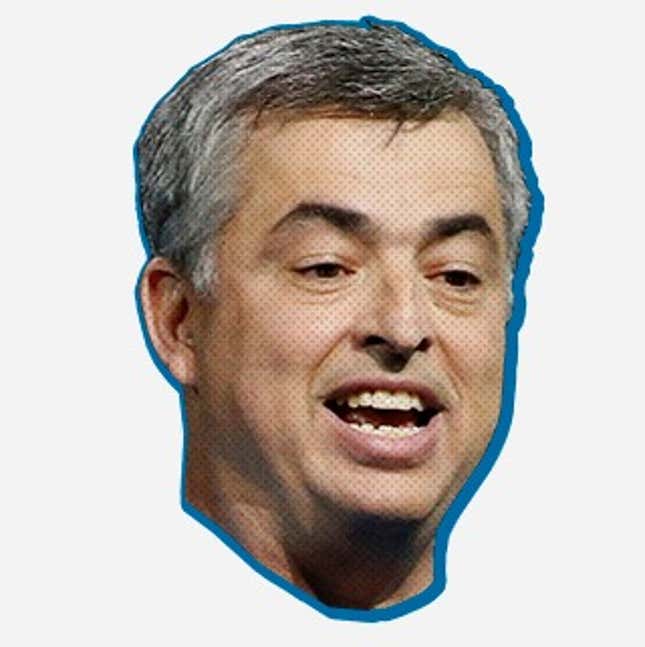 Eddy Cue, Apple's head of all things connected to the internet, is overseeing the video strategy and has been sparse with the details. He said only that Apple would aim for quality over quantity (sound familiar?) and use tech to its advantage. Cue has worked at Apple since 1989, and upended the music and home-video industries with iTunes.
Age: 54
Education: bachelor in computer science and economics from Duke University
Work experience: led the creation of iTunes and the App Store at Apple
2017 compensation: $23 million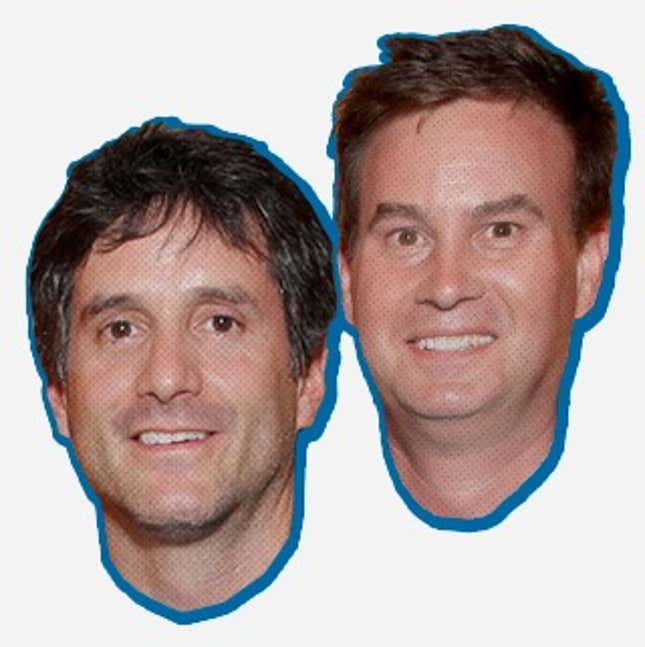 Jamie Erlicht and Zack Van Amburg, who previously led Sony Pictures TV and oversaw shows like Breaking Bad, are the veteran TV execs tapped to lead Apple's worldwide video programming. Don't expect that breed of edgy TV on Apple devices near you, however. The mandate from on high is family friendly fare only (paywall), the kind you'd be comfortable watching in an Apple store.
Work experience: presidents of Sony Pictures TV
Oversaw series like: Breaking Bad, The Blacklist, The Goldbergs

YouTube
Netflix may be leading the streaming wars, but YouTube started them. Hulu was originally considered a YouTube killer, not a Netflix rival. The Google-owned video platform, which has been streaming since 2005, brings in a monolithic 1.9 billion logged-in users a month. YouTube hasn't made the meaningful strides into the premium-video sphere that Netflix, Amazon, and HBO have, however. Its business is built on cat videos and vlogs uploaded by personalities like PewDiePie, which air free with ads.
One can't deny that YouTube is changing the notion of what TV is for a swath of people, mostly younger generations who enjoy watching silly stunts on YouTube even more than they do sitcoms on NBC. People on YouTube now watch more than 180 million hours of YouTube on TV screens every day.
YouTube has started to venture into TV-like programming that can appeal to older audiences as well. In 2015, it launched YouTube Red (now YouTube Premium), a subscription service for ad-free videos and higher-end, original programming, including a series revival of The Karate Kid, called Cobra Kai, which was surprisingly well received. It also has a 19-month-old live-TV streaming package, á la Sling TV, called YouTube TV. But will people think of YouTube when they think of fancy shows, or just where they go to watch short clips?
People to know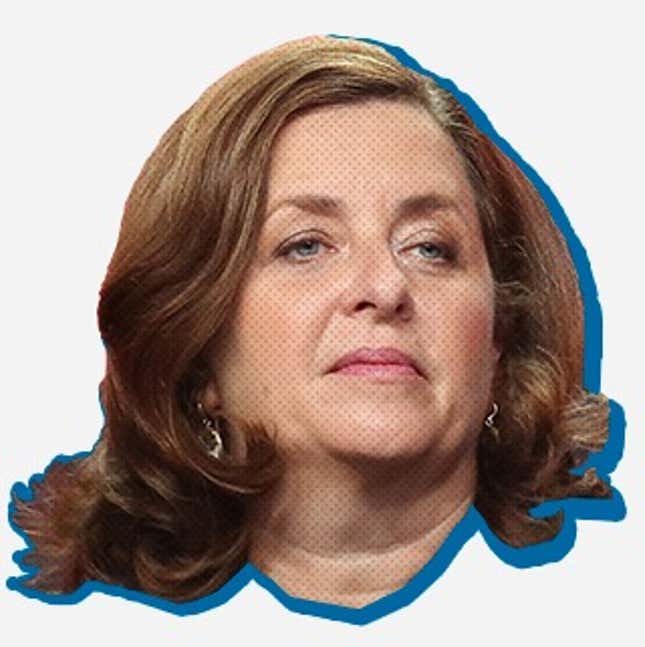 Susanne Daniels, YouTube's head of original programming, knows YouTube Premium is not in Netflix's league, but is hoping to pick off its smaller rivals like Apple, Hulu, and Amazon. She's tapping the personalities YouTube made into video stars to make that happen.
Work experience: president of programming at MTV, co-president of The WB

Facebook
Video ads are the most lucrative in digital marketing, so it's only natural that Facebook, which makes nearly all of its money from advertising, would want more video on its social network. It launched a video hub, Facebook Watch, a little over a year ago and is trying to make it the new live TV. It's grabbing the scraps people still gather around TV sets to watch, like baseball games, TV news programs, and reality series. However, a recent survey suggested half of adult Facebook users in the US don't even know what Facebook Watch is.
No one we've talked to is convinced Facebook is the future of anything in TV. But the social network attracts more than 2 billion users per month, and is one of the world's largest ad platforms. Can they use that base to a streaming-video advantage?
---
BY THE DIGITS
2018 revenue: $41 billion
Market cap: $401 billion
One-year return: -22%
---
People to know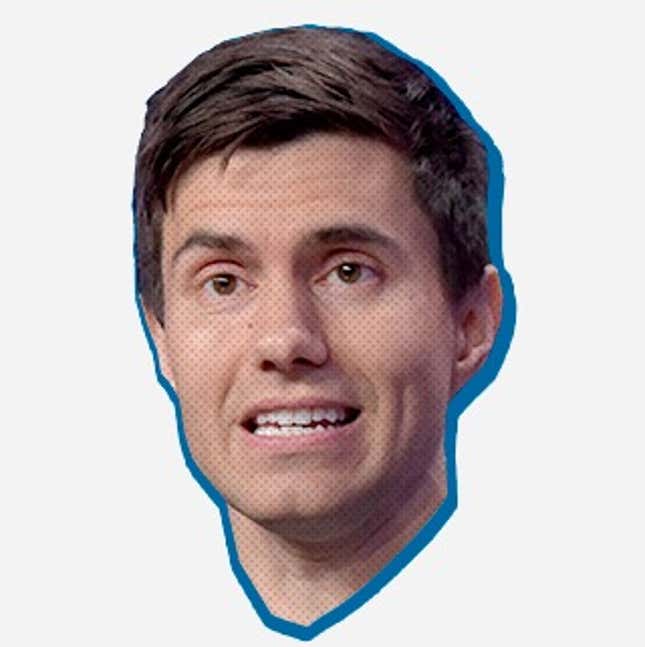 Ricky Van Veen, co-founder of the comedy site CollegeHumor, is Facebook's head of global creative strategy, and is overseeing its video push. He's hunting series that are inherently social, in line with the Facebook's mandate to foster community.
Age: 37
Education: bachelor's from Wake Forest
Work experience: co-founder of CollegeHumor, Vimeo, and BustedTees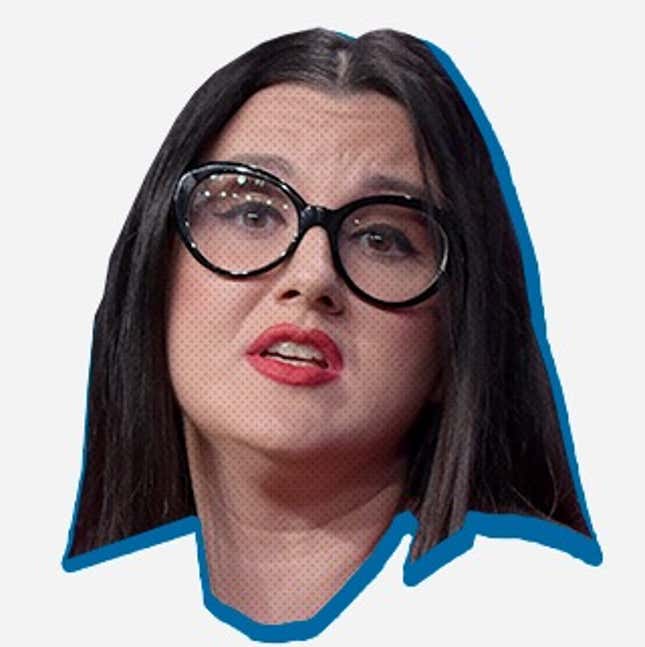 Fidji Simo, head of video at Facebook, is leading the charge to turn Facebook into a TV-like home for video. She was key to bringing Facebook ads to mobile phones, and shepherding in other Facebook features like auto-play video.
Work experience: director of product at Facebook; strategy manager at eBay

Walmart
Walmart is competing with Amazon on practically every other front, so, why not video?
The retail behemoth, from Bentonville, Arkansas, was one of the biggest sellers of DVDs during the heyday of the disc format, and is staging a comeback in entertainment. For the last 8 years, it's owned Vudu, a competitor to Amazon Video and iTunes, where people can rent or buy movies and TV shows. Now it is teaming up with old Hollywood studio MGM and interactive-video startup Eko to make original series that could turn the online-video store into an entertainment hub. It reportedly weighed launching a subscription-video service for the content that would compete with Netflix, but now plans to give its originals away for free, with ads.
It is targeting its bread and butter—middle- and low-income shoppers (paywall) in rural and suburban America—a demo it says is underserved by streaming video. Is that enough to build a business around?
---
BY THE DIGITS
2018 revenue: $500 billion
Market cap: $286 billion
One-year return: +9%
---
People to know
Jeremy Verba, vice president and general manager of Vudu, has led Vudu for the last four years and is overseeing its foray into original programming.
Work experience: CEO of eHarmony; general manager at Zynga

---
DID YOU KNOW?
The first video posted to YouTube, in April 2005, was an 18-second long clip from one of the co-founders, who was admiring elephants at the San Diego Zoo.
---
REAL TALK
Everyone is talking about quality
Disney, Amazon, and Apple are all saying they don't want to play Netflix's game. They want quality, not quantity.
What that really means is they've seen the billions a year Netflix has shoveled into content to get where it is—its $2 billion negative annual free cash flow and the $26 billion it now owes in debt and obligations—and want to assure their investors they won't do the same.
Let's recall Hollywood's golden rule, however: "Nobody knows anything." Fewer bets means fewer shots at big hits. Sure, Netflix played its cards right with its first few originals like House of Cards and Orange Is the New Black. But it went all over the map since to land hits like Stranger Things, The Crown, Ozark, GLOW, and Queer Eye. These made it the first network in 17 years to take HBO's Emmy-nominations crown and match the premium network in wins.

ALTERNATIVES
There are other ways to play
The cool kids like Disney and AT&T are all making their own streaming services. But not every TV network has the name recognition to command $5 or $10 from subscribers every month. How many among us would pay for a second-tier cable network like WGN America or Paramount Network if it weren't part of our cable packages?
Viacom has followed a different path into the streaming fray. It's cashing in on the explosion of TV content—and the rise of owners like Disney playing their content close to the vest—by producing more shows for other TV networks, streaming services, and even cable companies. It set up shops for networks like Nickelodeon and MTV to make movies and series for other platforms, like The Real World reboot for Facebook Watch, just as its Paramount TV studio and newly acquired Awesomeness arm do. (It's one slice of Viacom's streaming strategy, which also includes a Noggin subscription sold via Amazon and an upcoming streaming service, likely ad-supported, that's still on the hush-hush.)
Sister CBS is also ramping up production for platforms like Apple and Netflix. The company is currently producing 76 series, double what it was putting out five years ago. It's leasing a 260,000 square-foot space outside of Toronto to keep up with the volume.
To be sure, CBS was one of the first companies to take its broadcast network, CBS, and premium network, Showtime, over the top with the subscription services CBS All Access and Showtime. It is also making more shows for those platforms. CBS's two streaming subscriptions are on track to reach a solid 8 million subscribers by 2019. That's compared to the 5 million subscribers HBO's online outpost had as of February. CBS has free, live-streaming platform for sports and entertainment news, too.
However, both CBS and Viacom have family drama to sort out before they can become real players in streaming video. CBS is looking for a permanent CEO after longtime leader Les Moonves was axed over sexual harassment allegations, and Viacom's ownership has called for a merger between the sister companies.

GLOBAL DOMINATION
All these companies are American. What gives?
For all this talk of streaming video, people around the globe still spend more of their time watching regular old TV than they do online. So, is internet TV a global phenomenon or a US one?
Right now, the US is the hotbed for the streaming wars, which is no surprise given it is the world's largest media market and home to many tech giants. But streaming TV is taking hold elsewhere in the world too.
In the UK, for example, an Ofcom report found that subscribers to streaming services like Netflix, Amazon Prime, and Sky's Now TV edged out those to standard pay-TV services for the first time in the first quarter of 2018.
A handful of the big streamers—including Netflix, Amazon, and YouTube—are available in most of the world now. And Apple plans to launch its free streaming-video service in more than 100 countries (paywall) next year.
India, which boasts half a billion internet users, has become a battleground for Netflix and Amazon, and it's about to intensify. The country's largest homegrown player, Star India's Hotstar, will soon be owned by streamy eyed Disney through the acquisition of Fox. Hotstar, which is free with ads and sells a subscription, is estimated to be bigger than both Amazon and Netflix in the country with roughly 75 million monthly active subscribers. Competitors like Sony and Viacom18, a joint venture between a local media group and the US conglomerate, also operate free streaming services in the country.
The international streamers face domestic competition, too. Local subscription services like Foxtel and Stan are gaining on Netflix in Australia. In Latin America, ClaroVideo, a platform run by a Mexican telecom, is one of the most-watched streaming services, after Netflix. And, in China, where US streaming services are largely locked out, subscription-video services from Chinese conglomerates Tencent, Baidu, and Alibaba dominate the market.

ASTEROIDS DO NOT CONCERN ME
It's going to get ugly
Disney, AT&T, and the other content owners that are moving their programming online are about to enter an asteroid field. The cable and satellite operators that pay by subscriber to carry TV channels like CBS and HBO—whether or not the subscribers watch—aren't thrilled that online aggregators like Apple and Amazon Prime Channels don't have the same deal. Apple, for instance, takes a cut of in-app purchases sold through its App Store, including subscriptions for platforms like HBO Now. Legacy distributors could use that against HBO next time the carriage deals are up for negotiation.
It could go down like this: XYZ cable company says, hey, HBO, we want to sell HBO Now to our customers the way Amazon does via Prime Channels. Let's add it to the deal, and give us 15% of each subscription. HBO says, oh yeah, sure, no problem, but you have to take our live TV channels, too. And you have to keep paying us for them. So, XYZ says, wait up, Amazon probably isn't paying you for the live TV channels, and there's live programming in the app. And HBO says, too bad, that's the deal, you want Game of Thrones, or not?
"The cable companies can't cry foul because they took advantage of it for a long time," said Greg Portell, a lead partner with consulting firm AT Kearney, referring to the way cable companies stuck customers with massive TV bundles and bills. "But their point is right. The cable companies are going to be forced to build bundles that better meet their needs."
Dish and WarnerMedia are in a feud right now (paywall) over the minimum number of subscribers the satellite operator has to guarantee the networks each month, which led to HBO and Cinemax being dropped from a pay-TV package for the first time. The satellite-TV provider also blacked out Univision, likely permanently. It's a sign that negotiations are already heating up. The scenario above could give entrants like Disney or WarnerMedia more pause before releasing services that mirror their existing channels.

QUOTABLE
Earnings watch
With all these moving pieces, this quarter's media earnings put on quite the show. Netflix proved it is still king, the bleeding slowed in cable TV, and Wall Street yearned for clues as to what AT&T, Comcast, and Disney are doing with the assets they spent so lavishly to acquire.
Here's what our power players had to say for themselves—and then what they really meant.
Reed Hastings, Netflix: "The game is on. We're super excited about pleasing consumers as much as we possibly can. And someday, many, many years from now, we may need to diversify. But for now, it's focus on the core, those amazing title brands."
↳In other words, Netflix is very aware of the growing threats to its business. For better or worse, it's not about to start advertising, syndicating shows, or opening theme parks to stave them off—yet.
John Donovan, head of AT&T's entertainment group: "Within DirecTV Now, it's a tale of two cities. It's folks that are just jumping from promotion to promotion and really spinning in the industry."
↳The internet's live-TV bundles may be hitting a wall. The packages are still bloated. And some of the early success came from people who were chasing the steep discounts being offered by DirecTV Now and its rivals. AT&T launched a cheaper version of DirecTV Now, called Watch TV, this summer, which sell about 30 channels for $15.  And Hulu's rival live TV service is shifting its focus to more sports and news (paywall). However, its soon-to-be majority shareholder, Disney, seems to think it can charge even more than $40 for Hulu's live service, with CEO Bob Iger calling out "price elasticity" on Hulu's multichannel front on the latest earnings call.
Bob Iger, Disney: "The home video windows, as it's been called that follows the theatrical window, also continues to be quite important to us, both the sale of these films digitally as well as physical goods. And I think you'll likely see us protect that as well, although there's going to be a discussion around whether there's an opportunity to move the product from that window to what I'll call the Pay One window maybe a little bit sooner."
↳With Disney+ on the way, Iger wants to get new Disney films to the platform faster. The theater business has been good to Disney, which made up 28% of the US box office so far in 2018. So Iger is thinking about cutting into the exclusive window for DVD and home entertainment sales.
David Nevins, chief creative officer at CBS, on taking Showtime's streaming service global: "We don't want to turn off the licensing pipeline. It's been very effective for us. But we feel like there's a lot of potential in a global subscription business. So we're making those decisions tactically as deals come up." 
↳Before streaming video made it possible to distribute shows around the world all at once, US TV networks licensed their programming to international media networks who aired them on their own channels. It's still a lucrative business, with content licensing and distribution revenues rising 16% at CBS during the third quarter, primarily because of higher international licensing, and more series that were made for third-parties like streaming services. As CBS thinks about expanding its subscription services globally, it'll have to balance what it could make in each market with how much it could lose in international licensing.
Mark Zuckerberg, CEO of Facebook: "Video is a critical part of the future. It's what our community wants and as long as we can make it social, I think will end up being a large part of our business as well."
↳Facebook is still pivoting to video. Zuckerberg seems to think if it keeps saying the word video something magical will happen.