Brits literally have less cash in their pockets these days, and it has nothing to do with Brexit: Debit cards usurped notes and coins in 2017, and the decline in ATM cash withdrawals is also accelerating. That's why The Big Issue magazine is testing a program to equip vendors with contactless card readers. It could become a model for offering basic banking to people without a fixed address.
Selling The Big Issue is a way for homeless and other vulnerable people to pull themselves out of poverty. They buy the magazine with their own money for £1.25 ($1.60) per issue and then sell it on the street for £2.50. Since starting out in 1991, the magazine says more than 92,000 vendors have participated, earning £115 million.
While Britain is far from going fully cashless, around 70% of payments are now digital (and growing). Paul Logan, 59, a vendor for The Big Issue, said his magazine sales are unpredictable—one day he might not sell any, and then 10 or more the next. He's part of the pilot with iZettle, a payment fintech owned by PayPal, that has equipped 20 sellers across the UK with card readers.
Logan says his regulars are used to paying cash, but the card reader gives him a better chance to win new customers. "You may miss out on an opportunity to have a new regular customer" if you only accept cash, he said.
Is cash still worth the trouble?
As once cash-dependent businesses like The Big Issue look to adapt, it raises questions about whether cash has outlived its usefulness. It plays a role in tax evasion and illicit finance. For shops and restaurants, paper notes and coins make them a target for robbery. Digital payments avoid this and also speed up the check-out process, so that businesses can serve more customers.
But cash remains an economic necessity for an estimated 25 million people in the UK, most notably the 1.3 million who don't have bank accounts. When people are cut off from formal financial services it's harder build up savings, and simple things like sending or receiving money, and paying bills, become more expensive.
Financial exclusion is among the factors that make it especially difficult for a homeless person to scrape together the money to afford formal accommodations. More than 300,000 people in the UK are affected by homelessness, according to Oxford-based Greater Change. The organization's digital platform is designed to give homeless people a way to accept cashless donations and ensure the money is used for things like moving into formal housing. The ranks of homeless sleeping rough has risen sharply in recent years.
The Big Issue plans to offer card readers to more venders this year, but it won't be easy, according to Russell Blackman, the publisher's managing director. Logan and the other vendors in the iZettle pilot were chosen because they have bank accounts—something out of reach for many homeless people. To provide services, banks typically have to follow anti-money laundering (AML) requirements that include proof of address and identification.
The Big Issue is talking to banking groups to develop accounts for people who don't have a fixed address. Blackman says he's confident they'll be able to distribute more card readers this year and connect homeless people with basic banking services, which could be available even to those who don't sell the magazine. "Gaining a bank account is such a key crucial step for them to move forward into mainstream society," Blackman said. "It's a really important part of what we're doing now."
How to pay in Sweden
And then there's Sweden, which could go almost completely cashless by 2023. The Swish payment app has caught on like an Abba tune, as stores put up signs to notify customers that notes and coins are no longer accepted.
Yet there are around 1 million people in the country (population: 10 million) who still aren't ready for digital payments, according to Christina Tallberg, national president of the Swedish National Pensioners Organization. Around 600,000 of them are elderly, while others include people with disabilities and refugees.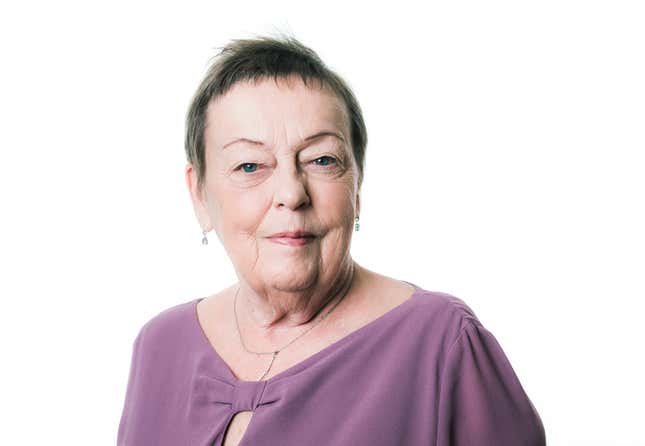 That's a problem when, increasingly, even essential services in Sweden require digital money. Tallberg points out that going to the public toilet in Sweden can require a digital payment, while parking a car at times involves a smartphone app. Many banks in Sweden are also unwilling to process physical notes and coins.
For Tallberg, 75, the way to make sure people aren't left behind is through education and by making sure cash doesn't disappear too quickly. Her organization runs study circles where pensioners teach each other to use iPhones and computers.
Requiring banks and businesses to continue accepting cash could also provide a safety net so that people aren't left behind. This is something other countries have tried. The People's Bank of China has cracked down on merchants who refuse to accept cash, fearing a backlash from groups that haven't caught up with the country's cashless revolution.
"We are not against digitalization," Tallberg said, "but we think that when you talk about cash, it's going a little bit too fast."
---
---
The future of finance elsewhere
---
Previously, in Future of Finance Friday
Jan. 4: How's that prediction for the utter disruption of the finance industry going?
Dec. 21: Big tech companies prefer the Federal Reserve over blockchain