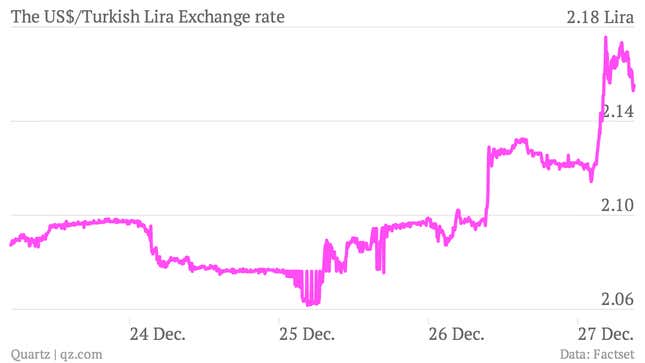 A sell-off of Turkey's currency, the lira, suggests the corruption scandal there is starting to make investors nervous. The country's stock market also fell more than 2% today. The currency devaluation, shown in the chart above as a 1.8% increase in the cost to buy dollars, is significant: Imagine if the money in your pocket was worth that much less in just a few hours time.
This is a bad end to a bad year for the lira: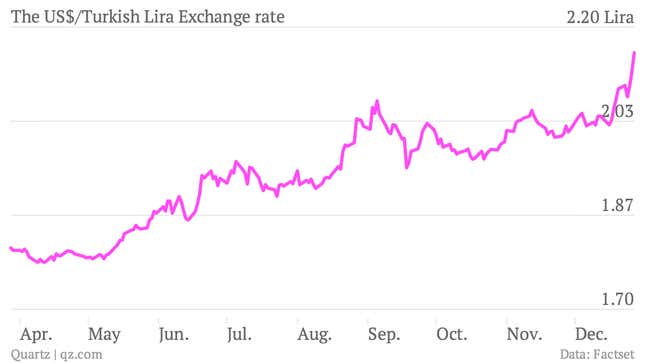 Like many emerging markets, Turkey got whacked in the great taper freak-out of 2013, when investors overreacted to suggestions from the US Federal Reserve that it would begin winding down its bond-buying stimulus program. But political instability has been affecting the situation, as well: first, as demonstrators protested real estate projects in downtown Istanbul, they saw springing from corruption, and then as an investigation into those accusations pointed straight to the highest levels of the country's government.
The problem is that Turkey's overall financial position is precarious: It is carrying a large current account deficit and spending its foreign reserves to back its currency. Today's sell-off shows that it will be expensive protection indeed.