Box's IPO should arrive around Memorial Day.
Box Inc. chief executive Aaron Levie is delaying the cloud software company's much-anticipated initial public offering until late May, according to sources familiar with the planned IPO. The offering is expected to raise as much as $250 million in the public markets.
Box's roadshow–the period in which the company offers a detailed looked into its business to prospective investors–had been slated to take place earlier this month.  The company filed its IPO papers in late March and originally eyed a mid-April market debut, sources said. That's until the technology market started to go a little batty.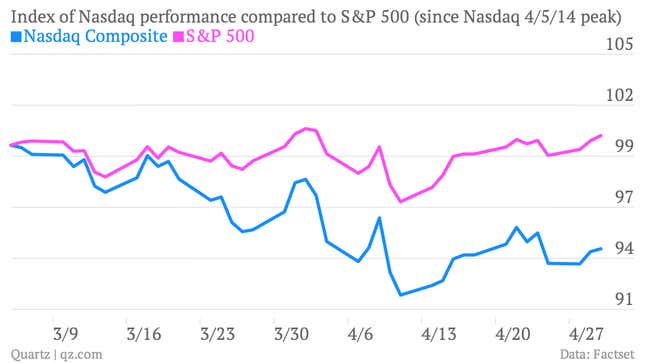 The Box IPO may not hit until around Memorial Day in the US—May 26—because the cloud software company's underwriters want to allow the markets to settle down before rolling out its marketing efforts, a source familiar said. A spokeswoman for Box declined to comment. The company competes with the likes of Dropbox and Microsoft in the competitive cloud storage universe. Box may also want more time to explain how it can differentiate itself from those rivals.
Box had $124.2 million in revenues in 2013, more than double the previous year. The company's ability to grow its revenues will be a key point to drive home to prospective investors. That's especially important, as Box reported an unsightly $170 million in net losses in 2013. Those losses were 50% larger than the prior year.