Once again, HBO is offering clues that it's inching closer to embracing an internet-only service. The king of premium cable plans to sell standalone, online-only packages in countries like Japan and Turkey.
According to the Wall Street Journal, HBO wants to expand the web model it already has in place in the Nordic countries to even more territories—specifically, ones that have solid broadband infrastructure, but don't generate much revenue for HBO from licensing deals with cable companies. HBO has no current plans to offer such a package in the US, but the expansion of its web model globally, coupled with new stripped down cable packages (which include web access), signals that a standalone internet package in the US could be a question not of if, but of when.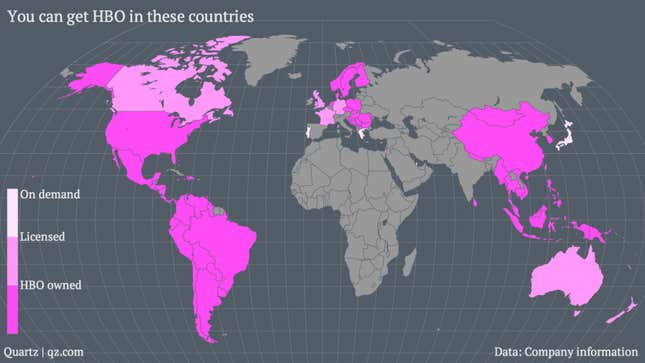 HBO has seen the rate of its US subscriber growth slow in recent years, as new competitors emerge and Americans increasingly cut the cord by eschewing traditional cable packages and watching their TV through other means. While HBO's decision to expand web-only services is meant to meet the demand for its quality content around the world, it could also be used as a trial run to see how web-only packages might eventually work in the US.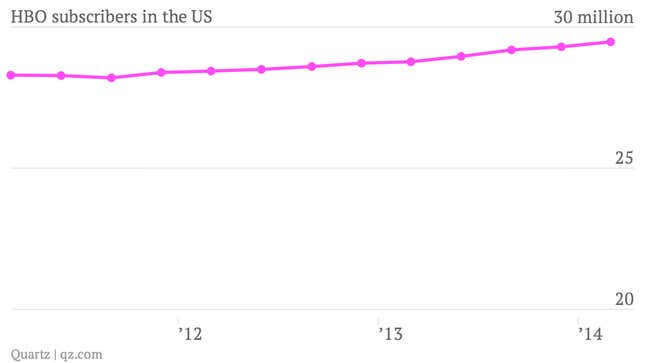 Because of its size and potential for growth, HBO is one of the primary reasons why Rupert Murdoch and 21st Century Fox recently tried to buy Time Warner. While HBO alone might not be worth the $80 billion Murdoch offered for all of Time Warner (though some think it could be), it might be worth more than the $20 billion value assigned to it by Murdoch and his advisers. And it could become even more valuable given the potential popularity of web-only packages around the world.