The IPO market is relishing one of its most productive periods in years, with splashy deals like GoPro's roughly $430 million initial public offering keeping technology bankers particularly busy. Year to date, tech deals have just surpassed the $25.4 billion raised in all of 2012 (the same year of Facebook's $16 billion offering).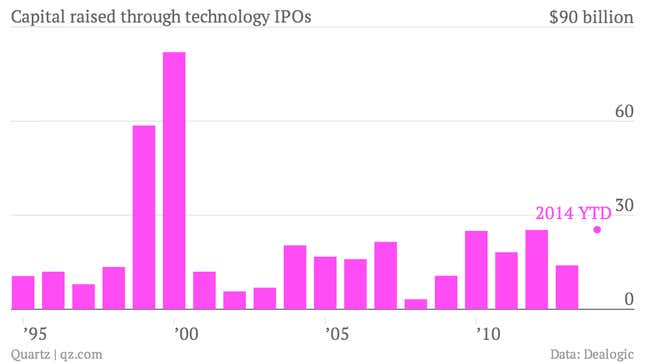 But for all the heady volume, the tech sector's biggest new issues are raising less money than in years past—and far less than the sector's biggest venture capital financings.
So far this year, the 10 biggest VC-backed private capital raises for technology companies have generated nearly $4.2 billion, up from $2 billion in 2013 and $1.4 billion in 2012. These charts, highlighting some of the biggest VC-backed private raises over the past few years, illustrate the progression of this trend.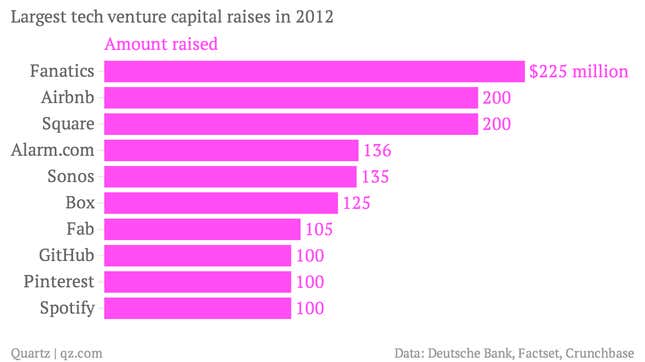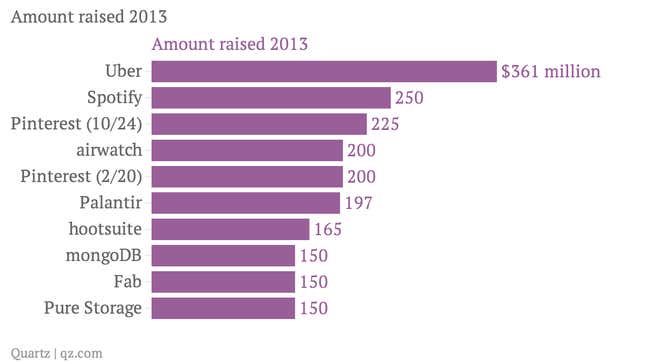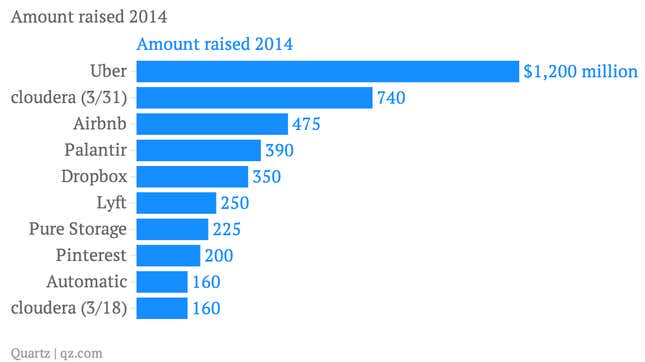 Comparatively, the largest tech IPOs are shrinking both in terms of the individual IPO sizes and their overall valuations. Year to date, the top 10 tech IPOs have raised $1.5 billion, compared to $4.2 billion raised in the 10 largest IPOs last year and $18 billion in 2012, when Facebook went public.

So what's sparking the growth in VC-backed private deals? Perhaps venture capitalist Marc Andreessen explained it best in an interview with Vox.com, in which he cited new regulatory burdens and the increasing costs of going public as some of the reasons why Silicon Valley types may be less interested now in IPOs. One of the results of the reluctance to go public is that VC firms today are funding tech companies that are bigger and more mature.
But the much-anticipated IPO of Chinese e-commerce giant Alibaba will go a long way toward keeping IPO bankers relevant, too.