Despite the general consensus that Twitter is a fun place to find news, make news, and otherwise keep up with the world in real time, investors have lacked enthusiasm for the company. Its shares are down 45% from the all-time high they set just after the New Year.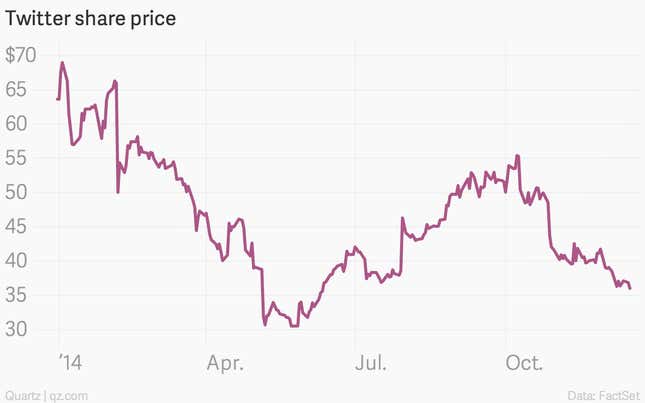 Its rival Facebook, on the other hand, is doing much better. Its stock has gained almost as much as Twitter has lost, and it announced earlier this month that it has more active users on Instagram, its $715 million little finger, than Twitter has in total. (Twitter co-founder Evan Williams couldn't care less.) That's an especially sharp point that's because Twitter once had the opportunity to buy Instagram.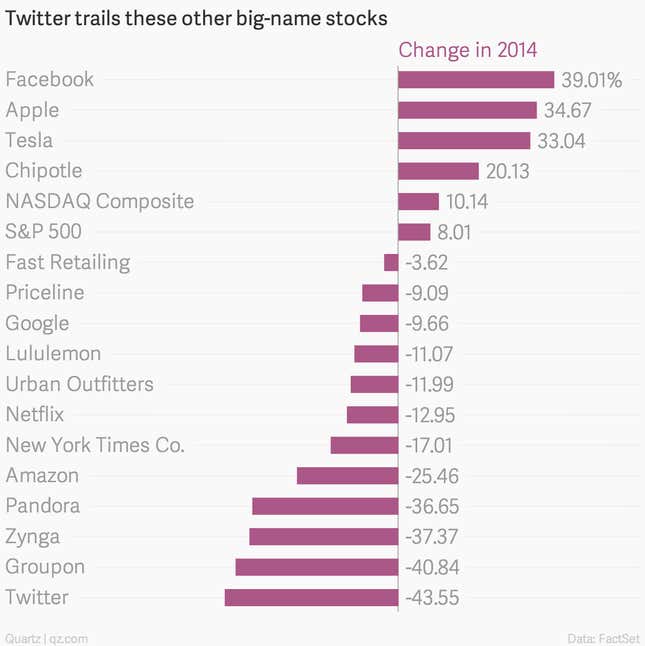 After Twitter disappointed analyst expectations last quarter, its stock gave back every inch of the advance it had been making since August. It might be able to turn the tide back in its favor when it next reports in February, but for now Twitter is down.