China's stock market is on fire this year. It's up more than 47% in just a few short months; that includes a 7.5% surge in the last week alone, making it a standout in world markets.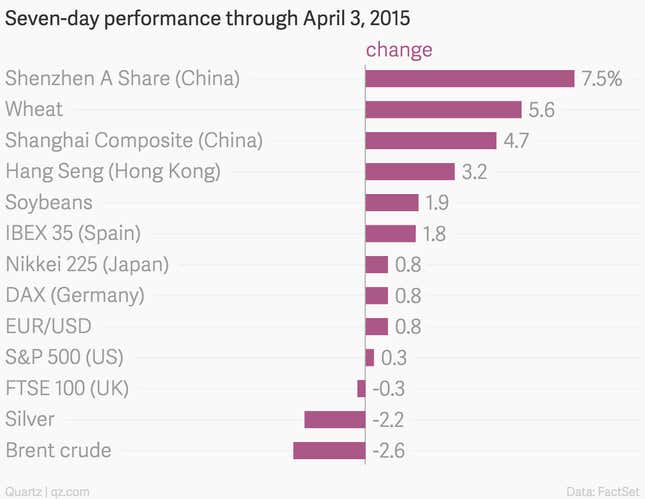 That's the kind of eye-popping performance that invites lots of skepticism, and there's no shortage of that.
Quartz has noted that:
The research firm Capital Economics, in a note to clients, suggests that a big chunk of the action is coming from the People's Bank of China, which has been cutting benchmark interest rates to spur investment amid an ongoing economic slowdown.
And since things aren't exactly peachy just yet, the firm said to expect more easing to come. Whether that will translate into a longer rally is another question.