Local funeral operators in China's Hubei province are trucking in hundreds of coffins and readying crematoriums in anticipation of the many casualties expected today as rescuers recover bodies still trapped inside a capsized cruise ship.
Three days after the Eastern Star ferry carrying over 450 people sank in the Yangtze River after hitting extreme weather on Monday evening, there is little hope that more survivors will be found. Only 14 people have been rescued and 66 have been confirmed dead, a figure that is expected to grow today as emergency teams cut into the ship's hull and pull out more bodies.
Hundreds of caskets with flowers and clear lids are waiting in funeral halls close to the site. Convoys of hearses wait to collect the dead. Missing passengers' relatives, many of them angry, have also come to the scene.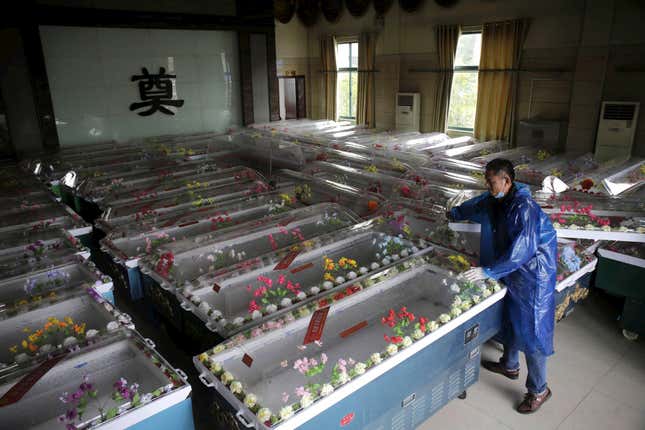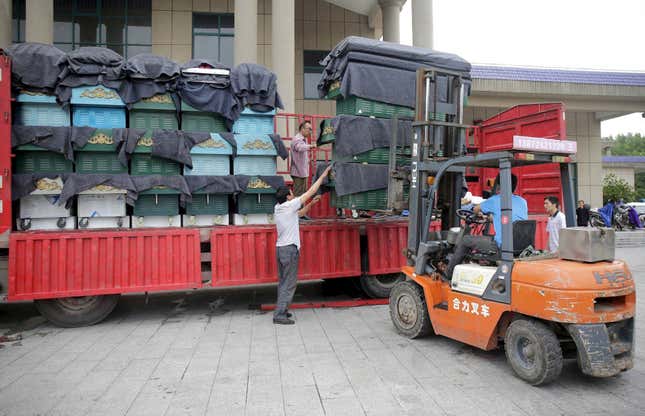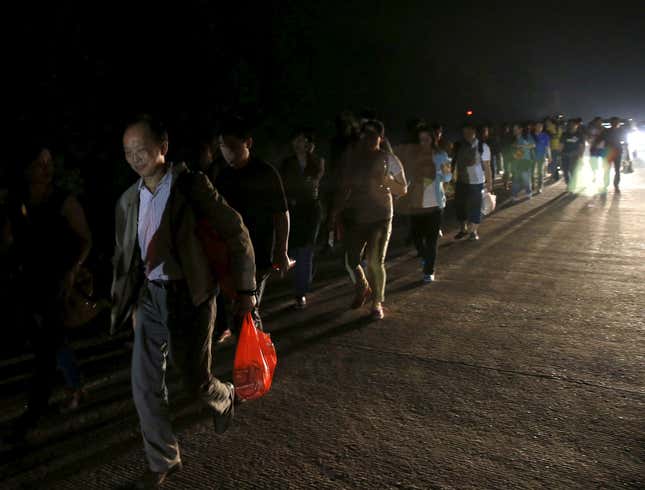 Chinese insurers are also flocking to the grim scene. Ping An Insurance, China's largest insurer, said it had identified some of its clients on the passenger list and had sent teams to deal with claims. Insurers of the ship that capsized are also at the rescue site.
At Rongcheng crematorium in Jianli, the closest town to the rescue site, staff told the Guardian that they had driven through the night to bring four truckloads of coffins made in Zhengzhou, over 400 miles away. Staff told the paper that they had contacted other local crematoriums in case the funeral operator is not able to handle the demand.