Today, the US and Cuban governments will re-open their embassies in each other's countries, formally establishing diplomatic relations that have waned since the 1959 Cuban revolution and subsequent US embargo.
This diplomacy—and the economic connections many hope will follow—could help bring new prosperity to the Cuban people, and new opportunities for US travelers and businesses. We've traced these developments in four stories on Havana's hot housing market, it's burgeoning private sector, and boisterous art scene, in an attempt to figure out how the island might—or might not—change.
The US cut ties with Cuba in 1961. Today, we'll look back at the six decades prior to that to see what relations used to be like—and how they brought us to today.
Remember the Maine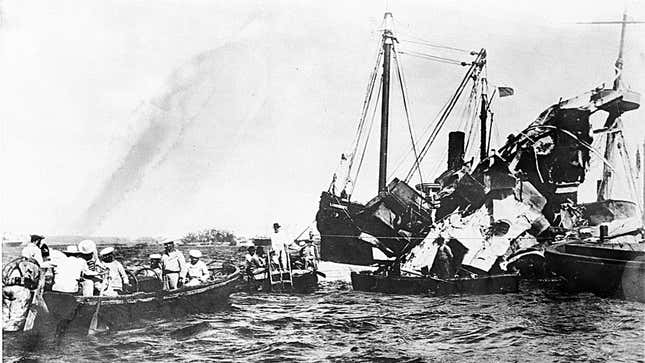 When the USS Maine exploded in Havana harbor in 1898—likely due to an accident, though the cause has never been firmly established—it provided the excuse for the US to intervene in Cuba's uprising against Spanish colonial authorities. The US helped oust the Spaniards, but replaced them as a colonial overlord and then as an overweening patron of client governments.
The friendly skies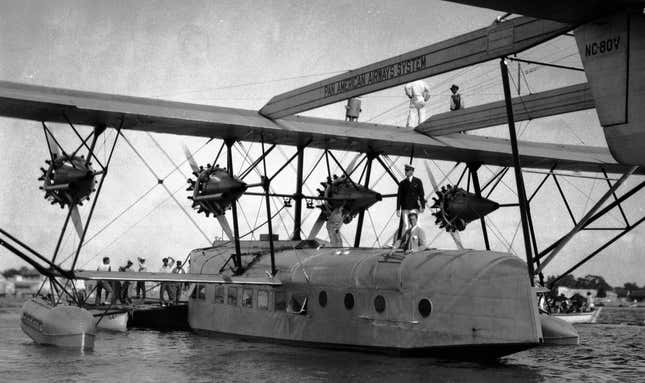 Charles Lindbergh flew the American Clipper, an amphibious plane that could carry 45 passengers, on its first journey from Miami to Cuba in 1931. When prohibition drove alcohol consumption underground in 1918, Cuba became a major tourist destination for Americans looking for a drink. And when prohibition ended in 1933, Cuba's momentum as a global tourist mecca continued apace.
There's always a revolutionary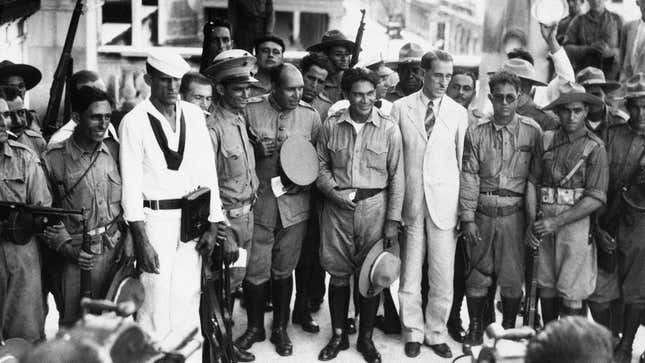 The man with his hand on his belt is Sergeant Fulgencio Batista, who led a rebellion that ousted the Cuban government. Batista, a US ally, would run the Cuban military as a strongman behind a series of puppet presidents before himself becoming president in 1940.
Papa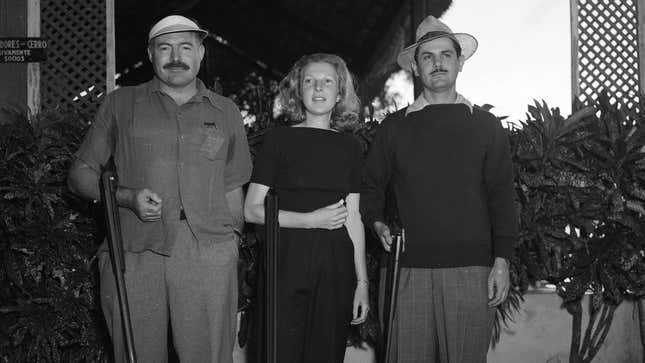 It wouldn't be Cuba without Ernest Hemingway, the macho American author who made a home in Havana, becoming a favorite of the Cuban people and cultivating the mystique of rum, cigars and sport-fishing that attracted US visitors. He would donate his Nobel Prize medal to a Cuban church.
Oh say can you see…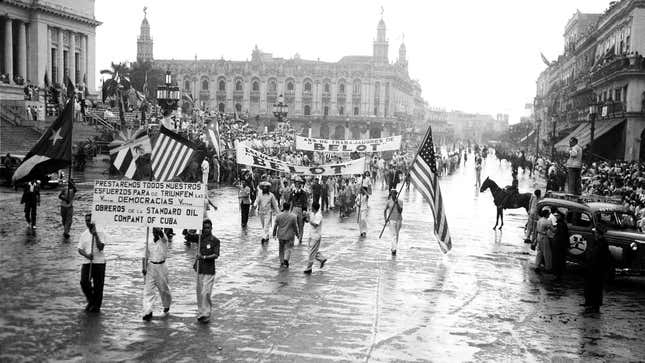 Batista's regime supported the US, as this 1942 photo of a Fourth of July parade in Havana celebrating US independence reveals. The banner up front is held by workers employed by the Standard Oil company, reflecting the deep inroads that US multinational companies made on the island—and with Batista.
Fidelito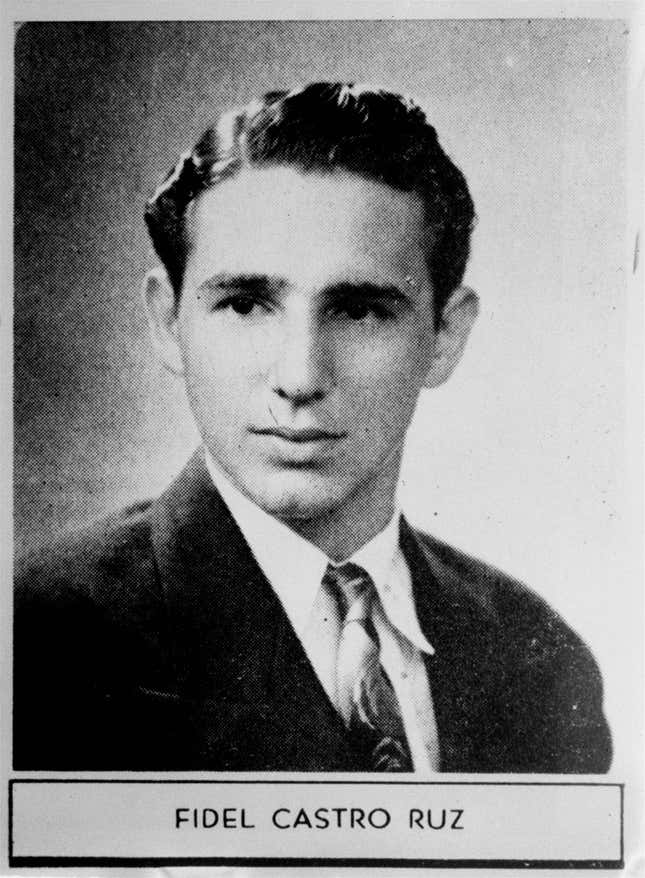 Fidel Castro, the son of a wealthy land-owner, appears in his high school yearbook. The caption reads: "Distinguished student and a fine athlete. Very popular. Will study law and we have no doubt he will have a brilliant future."
Meet the press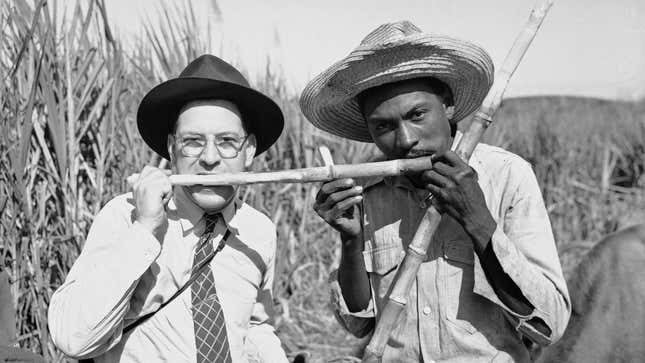 US journalists visiting Cuba are, to this day, big dorks.
Thug life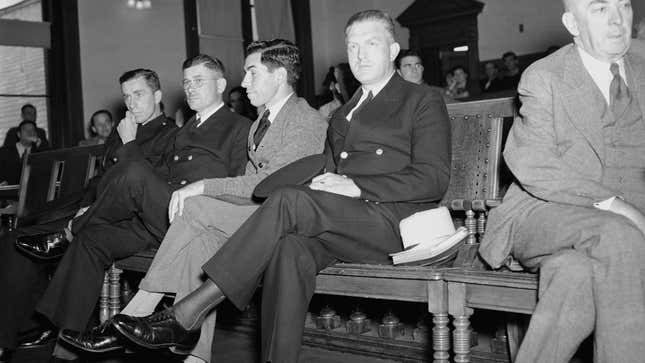 Italian-American crime figure Charles "Lucky" Luciano is deported from Cuba in 1947, after Batista was voted out and fled to the US. Luciano and other crime figures wouldn't be gone for long, however.
Breaking the color barrier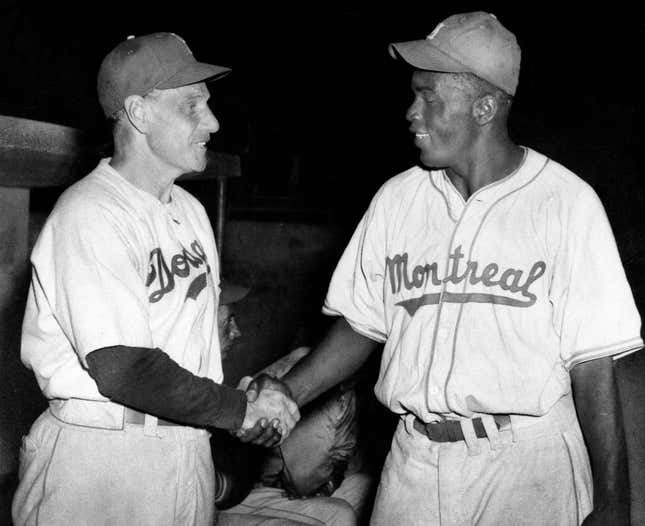 US baseball players would often play in Cuba's winter baseball league, and they played pre-season games in Cuba as well. This picture, taken in 1947 in Havana, offers a preview of history: A year later, the man on the left, Dodgers manager Leo Durocher, helped make the man on the right, Jackie Robinson, the first African-American player in top-flight US professional baseball.
Simmering troubles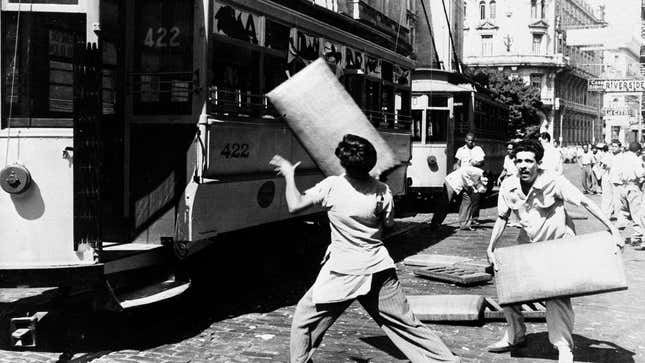 For all the hedonism in Havana, the country's social problems were still bubbling under the surface, with student protesters calling on the government to do more for the Cuban people.
Batista back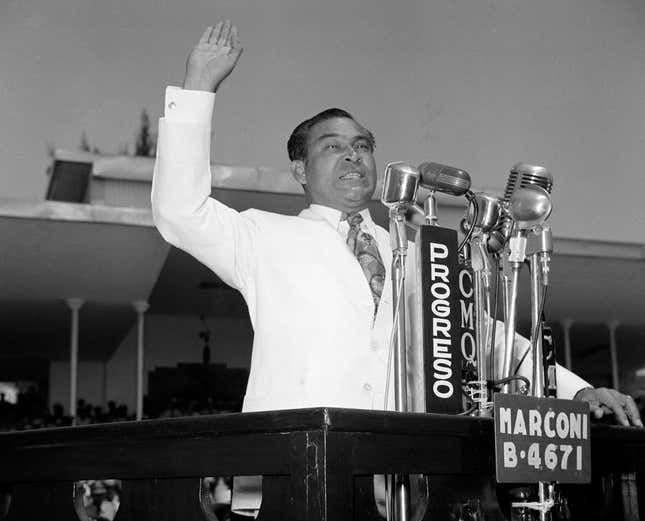 After a brief exile in the US, Batista returns to Cuba and takes over in a military coup. Here, he is seen speaking after his troops quashed Castro's first attempt to launch a revolution in 1953. His increasingly repressive government would launch a brutal counter-insurgency against Castro and his allies.
Star power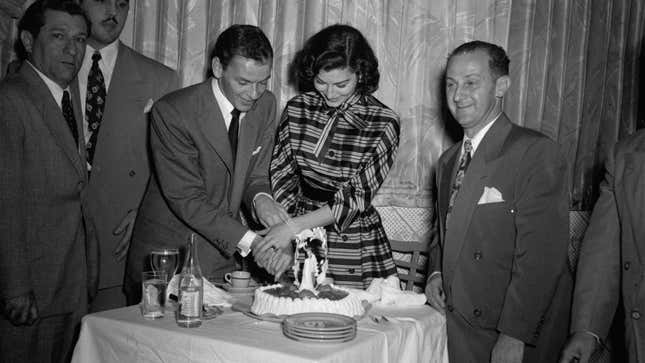 Despite political troubles, US celebrities loved Cuba in the middle of the 20th century. Hollywood royalty Frank Sinatra and Ava Gardner made Havana their honeymoon destination.
Take a chance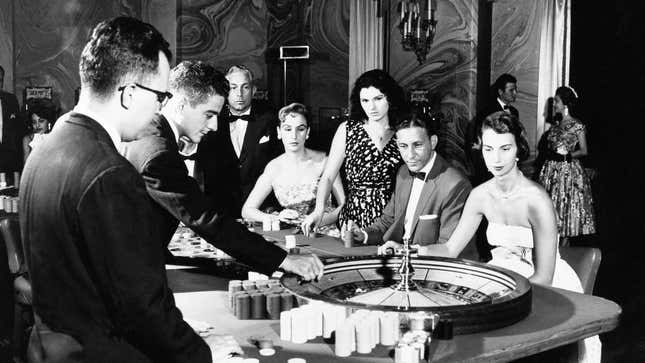 One reason for all the visitors: Havana was the Las Vegas of Latin America, with casinos like this one in the Hotel Nacional attracting gamblers of all stripes. Under Batista's regime, the casino trade was largely controlled by the US mafia.
Revolution triumphant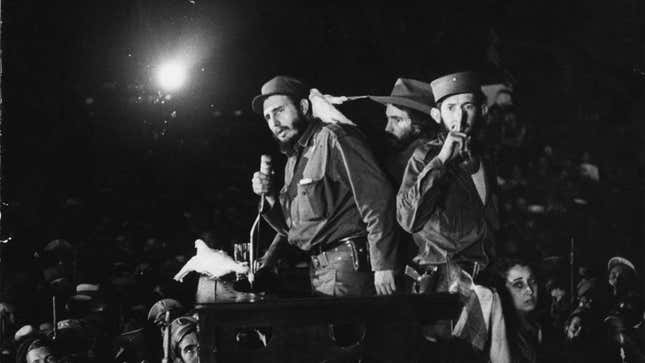 Batista's government ultimately fell to Castro's revolutionary movement, which seized power in 1959 amidst an array of questions as to what shape the new regime might take. Despite reprisals against Batista loyalists, many—including Cuban businesses and mainstream politicians—held out hope that this could be a new beginning.
Guerilla chic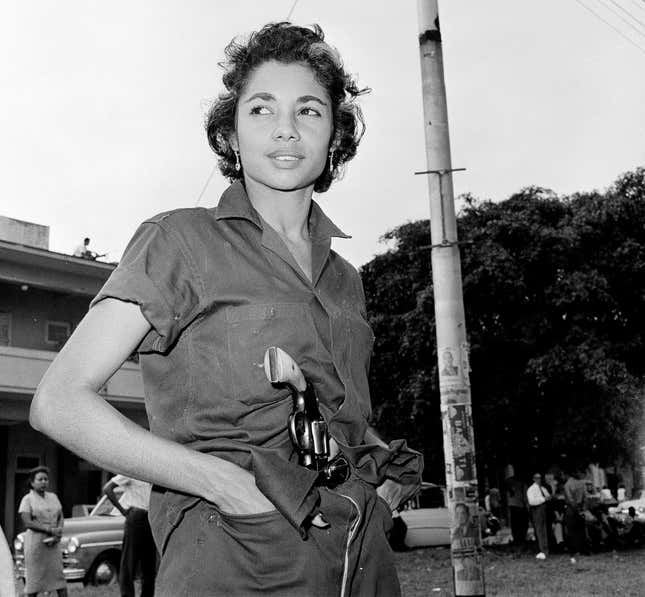 Many Americans were initially sympathetic to the Cuban revolution, with its progressive impulses and sexy, rough-hewn glamor. Castro travelled to America, where he met cheering crowds and Ed Sullivan.
A breaking point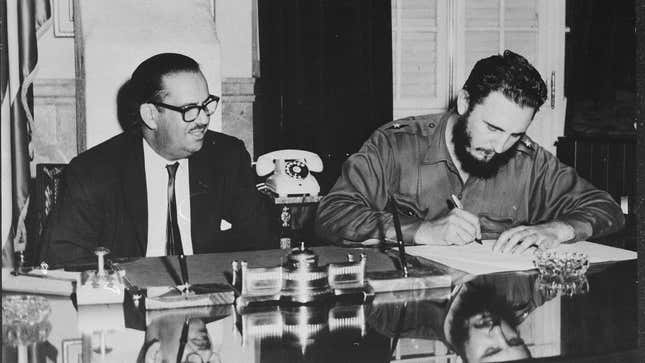 But soon Castro's government endorsed central planning and began nationalizing Cuban businesses, including those owned by American banks and companies. As the US responded with economic sanctions, Cuba grew closer to the Soviet Union.
Embargoed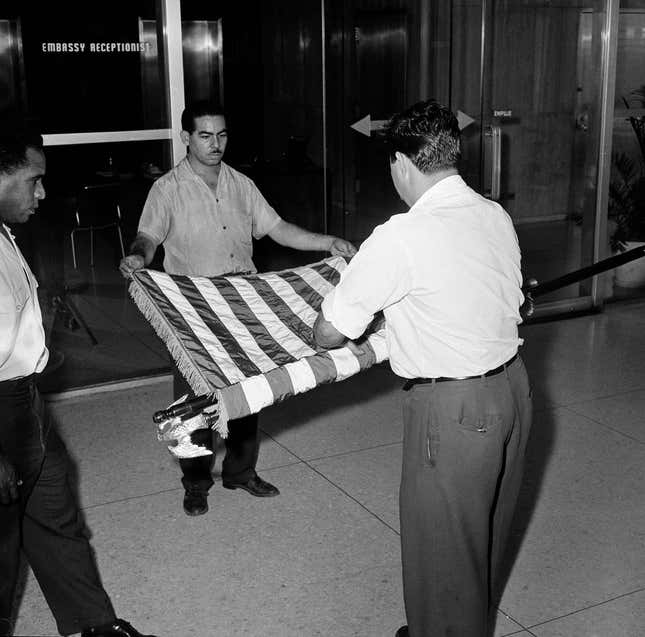 By 1961, US president Dwight Eisenhower announced a full trade and travel embargo against Castro's Cuba. It stands to this day, though the re-opening of diplomatic relations has raised hopes that it will soon be lifted.