The modern age offers myriad guides to the search for love. This year, Alessandro Michele, the creative director breathing new life into Gucci, has unearthed an ancient way to find it: a map.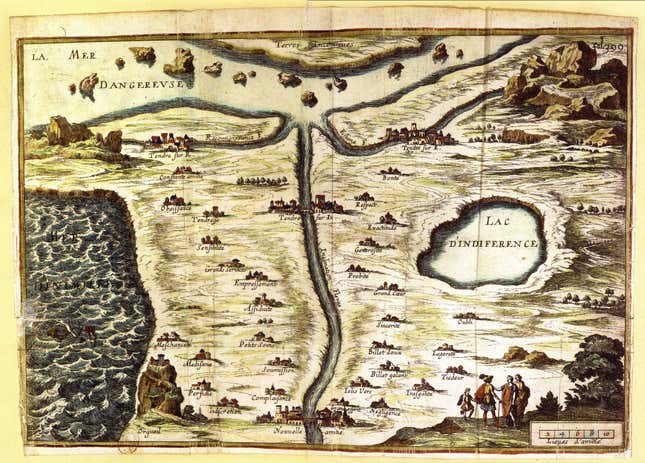 Carte de Tendre, an illustrated 17th-century guide to romance, inspired the designer's spring 2016 collection, which debuted yesterday in Milan.
In Gucci's reinterpretation, which the brand shared in nine detail pieces on its Instagram account (below), the land of love looks a little like a golf course, dotted with way-stops such as Generosity and Respect. A terrifying water trap is labeled "The Lake of Indifference."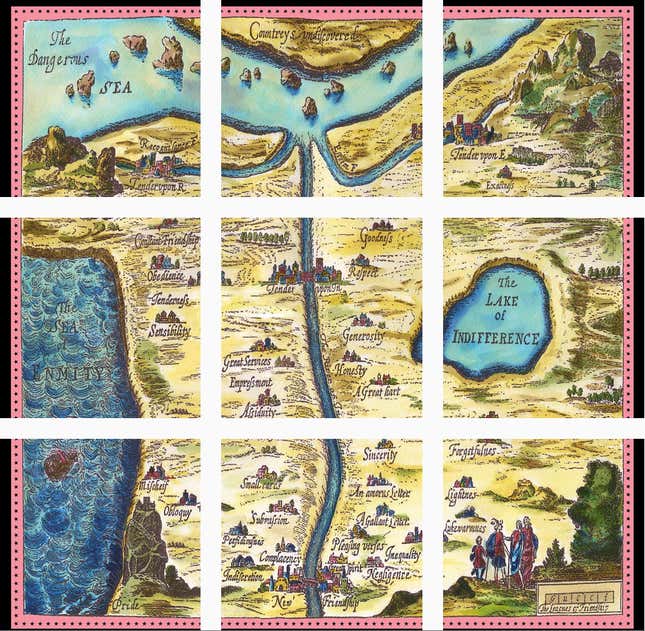 Both maps recommend high-minded routes to the terra incognita of "new friendship" alone the lines of accuracy, integrity, and spirit, and caution against pitfalls such as indiscretion, complacency, and negligence. Neither provides any wisdom on the consequences of checking one's phone during mealtime.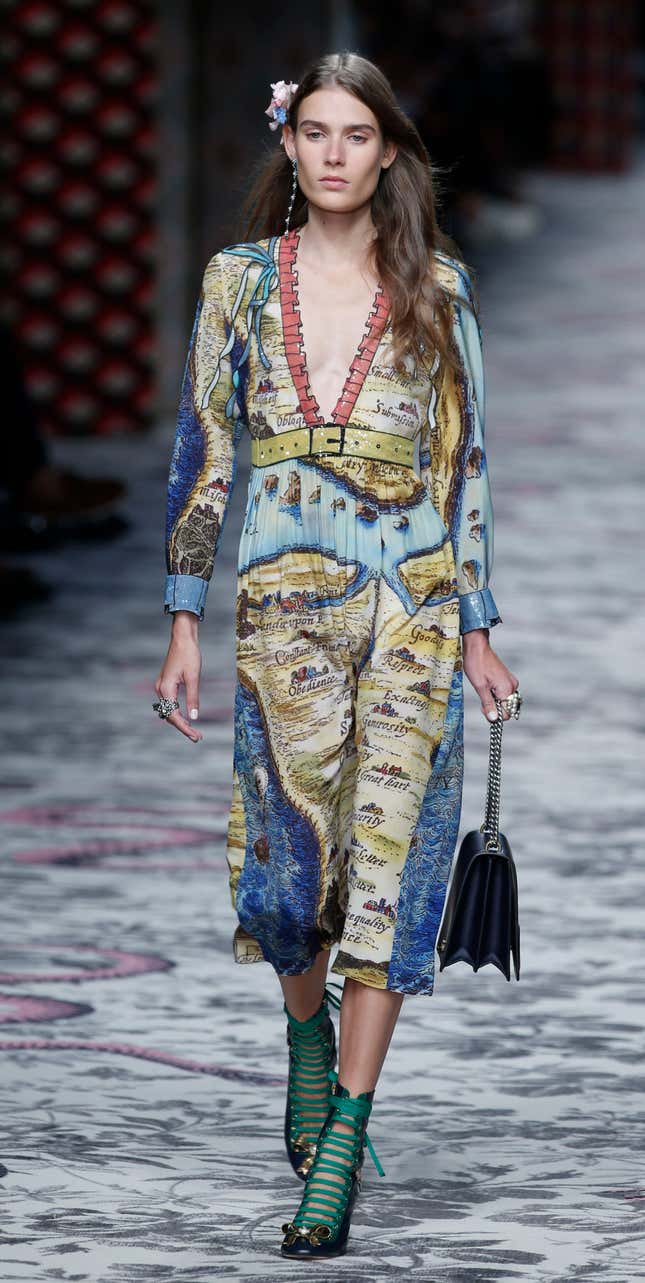 Scientists in Finland recently mapped the human body according to where we report feeling emotions, and this year, the New York artist Dustin Yellin created "Psychogeographies," a multimedia installation that attempts to represent the images, experiences, and desires that make us who we are.
Perhaps Michele has tapped into something timely with Gucci's map of human emotion. If nothing else, it would make a lovely conversation piece on a first date.