In Hong Kong yesterday (Sept. 28), hundreds of campaigners marked the first anniversary of the 79-day "umbrella movement" calling for greater democracy and autonomy for the former British colony. Gathered in front of the government's headquarters, they held aloft yellow umbrellas and carried signs with statements like "I want true universal suffrage."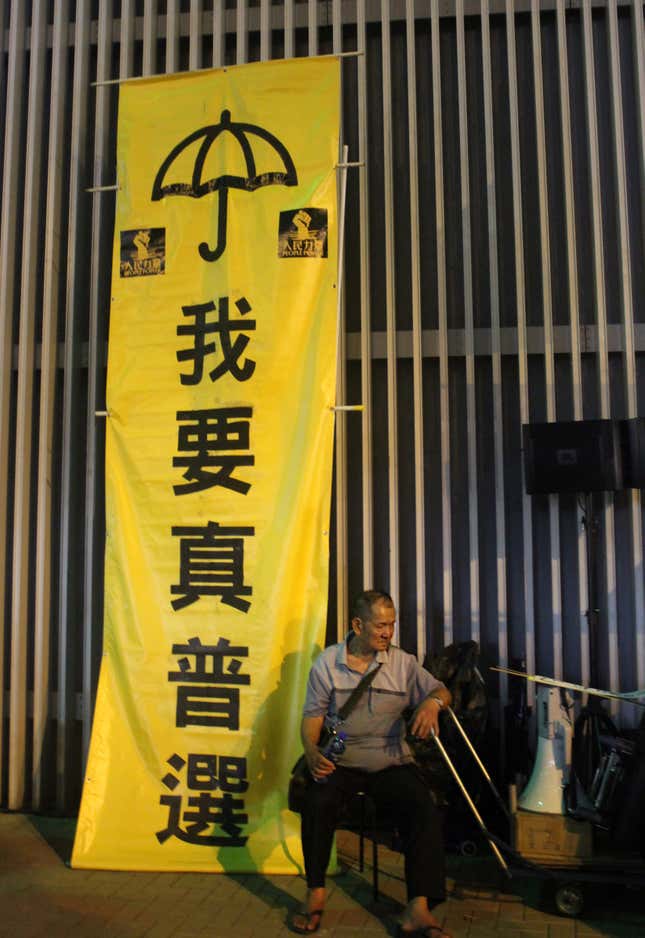 The demonstrators used symbols and inside references to get across their message. For example, 87 umbrellas were placed in front of the government buildings. Not coincidentally, the police used 87 tear gas canisters during one particularly harsh attempt (paywall) to disperse crowds in late September 2014.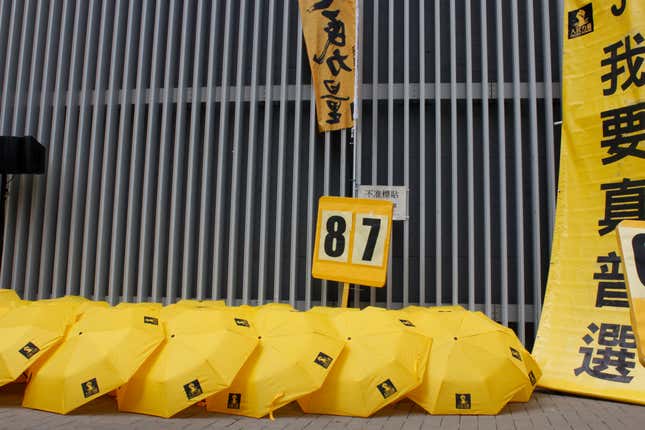 Some demonstrators held signs with "689," referring to the small number of votes that Hong Kong chief executive Leung Chun-ying received when elected in 2012. The election committee was mostly pro-Beijing or pro-business and had 1,200 members, yet Leung still managed to get less than 700 votes. He was widely scorned during the protests last year.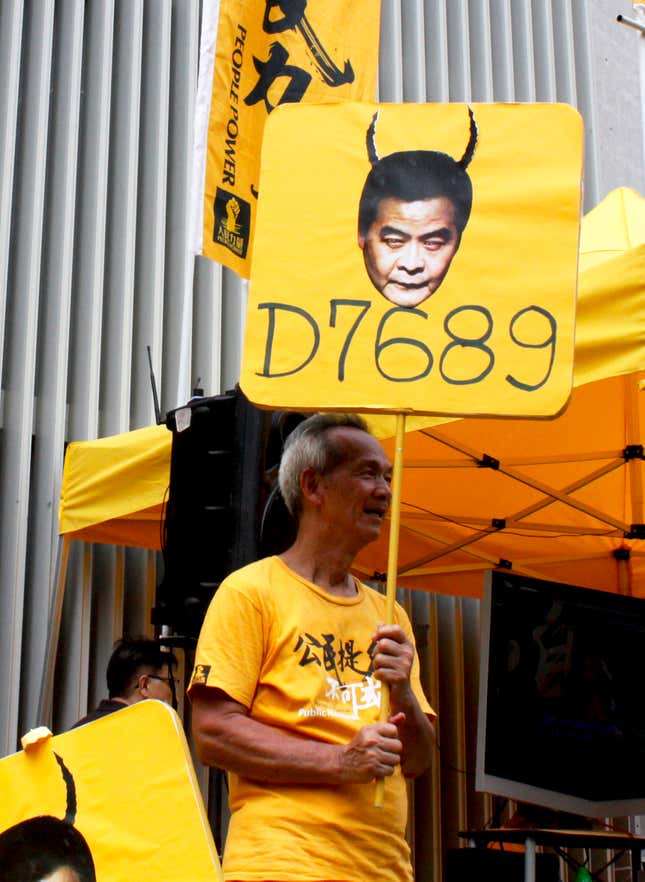 Hundreds of demonstrators turned up to mark the anniversary. The numbers came nowhere near the tens of thousands that flooded the streets last year, of course, when "occupiers" refused to leave the financial Central district for many weeks on end.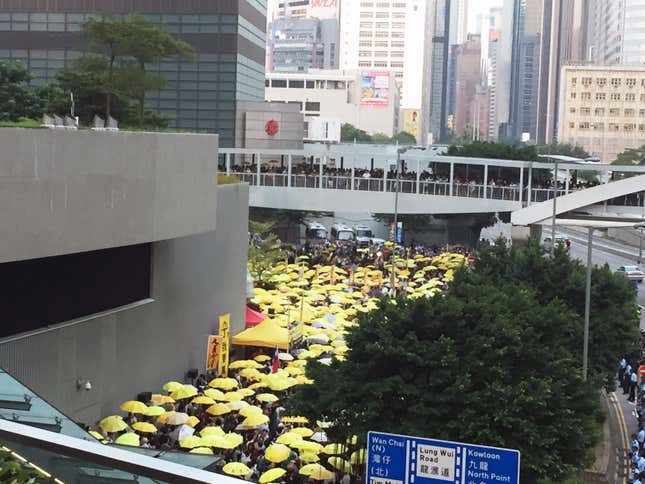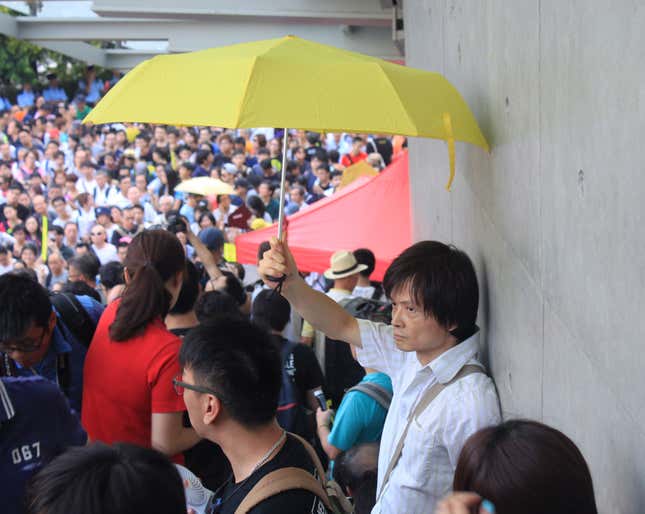 The demonstrators were surrounded by police, who made their presence felt, as they did last year.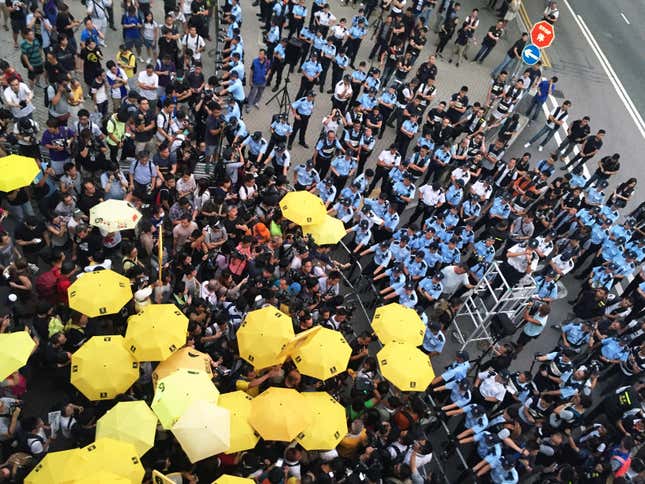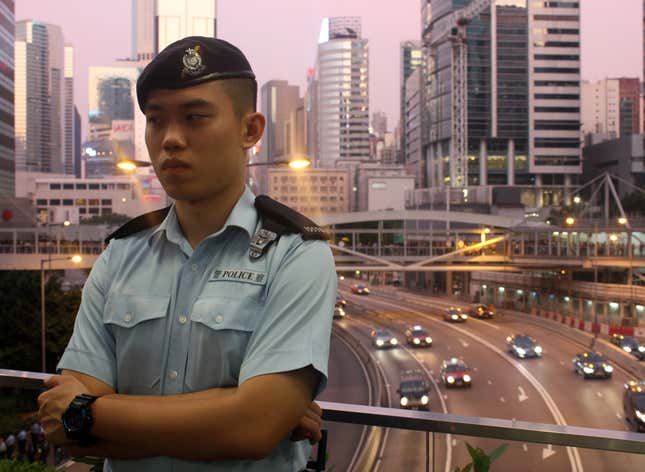 Student leader Lester Shum was among the speakers addressing the crowd. Student activists also played an key role in last year's movement.