Apple is in a bit of a rut right now—some may even say it's boring. Recent rumors suggest that the company won't be significantly overhauling its flagship product, the iPhone, in 2016, effectively shifting its upgrade cycle from two to three years. There are also rumors that at Apple's upcoming Worldwide Developers Conference (WWDC), one of the three major events that the company holds each year, it won't be announcing any major hardware upgrades, and only minor updates to its software platforms.
The highest-profile new thing the company is working on seems to be its own headquarters, a massive cylindrical campus it's building in Cupertino, California. Like a lot things Apple has produced recently, the second version seems to be where the company has perfected the product. The spaceship-like Apple Campus 2 is going to have the largest piece of curved glass in the world, a carbon fiber roof, thousands of trees on acres of green space, and reportedly will cost about $5 billion when it's all finished.
But there's certainly more in the works than that. Apple has been spending increasingly more on research and development in the years since it first launched the iPod and the iPhone, but so far, with little to show for it beyond a tablet and a watch.
On top of the R&D spend, Apple has a cash pile of over $230 billion (which it can't realistically spend immediately), and with slowing phone and computer sales, the company is surely looking for a new product line to move the needle.
So what is Apple working on, besides its giant spaceship in Silicon Valley?
According to renowned Apple scoop-machine Mark Gurman, speaking on a podcast last weekend, 2017 is going to be a massive year for the company. Here's a short list of the products that the traditionally secretive company is rumored to be working on:
A Siri version of the Amazon Echo
The Amazon Echo, a cylindrical speaker with a built-in, always-listening, virtual assistant called Alexa, has been a sleeper hit for the the online retailer since it was launched in late 2014. It can now do everything from order pizzas and Ubers, to turn on lights and sprinklers, and even remotely start your car. Through its developer program and partnerships, Amazon has managed to line up a wide range of services for the diminutive cylinder, and according to independent researchers, the company has already sold over 3 million units.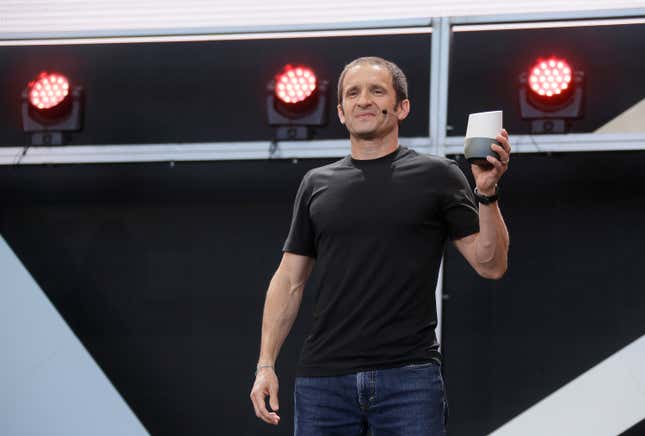 Apple is apparently working on its own home hub, with Siri acting as the digital assistant, to rival the Echo, and Alphabet's forthcoming entry into the field, Google Home. According to The Verge, Siri will no longer be restricted to Apple services and basic internet searches, and it will apparently be able to tie into any other service that developers want to build for it—as major tech companies vie to be the conduit through which the increasing number of internet-connected home appliances and services flow.
Apple's Echo rival could potentially be announced as early as next week at the company's annual Worldwide Developers Conference, according to The Information (paywall).
Another wearable
While the first iteration of the Apple Watch may have left something to be desired, there's likely a second version with cameras, a sleeker design, and more features just around the corner. But Apple CEO Tim Cook has said in the past that the company might be interested in building something else to use in the medical industry. The company is certainly pushing into health, using sensors on the Apple Watch and iPhone to send data back to doctors and researchers, and in an interview with The Telegraph last year, Cook said the company might look into a separate device that could be used just for tracking health data, that would be built to the specifications the US government has for medical devices:
"We don't want to put the watch through the Food and Drug Administration (FDA) process. I wouldn't mind putting something adjacent to the watch through it, but not the watch, because it would hold us back from innovating too much, the cycles are too long. But you can begin to envision other things that might be adjacent to it—maybe an app, maybe something else."
Wireless headphones
There are rumors that the next version of the iPhone will not have a headphone jack, implying users will have to invest in some wireless headphones, or another converter cable, to listen to music on their new expensive gadget. But there are further rumblings that Apple is working on a set of wireless earbuds, or headphones, that it will launch at the same time as the iPhone 7, likely later this year. Perhaps Apple can use some of the expertise it acquired when it bought Beats in 2014 for $3 billion to help build some headphones with mass appeal. Apple has let Beats and its line of products operate relatively independently up until now.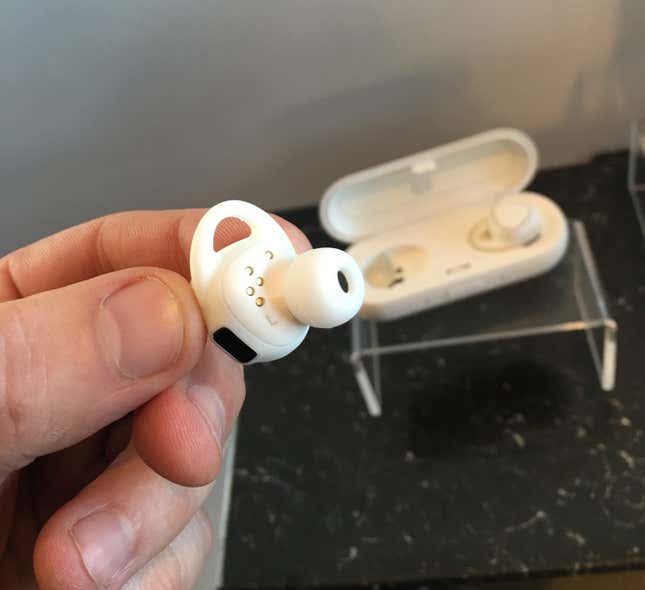 Virtual reality
Apple has been awarded a number of patents pertaining to virtual and augmented reality, suggesting that the company may be in the process of building something to rival Samsung's Gear VR device, or potentially a more powerful VR system like the Oculus Rift or HTC Vive, or perhaps even forthcoming systems like Microsoft's HoloLens, or whatever Magic Leap is working on. It currently holds 220 patents that mention "virtual reality" in some capacity.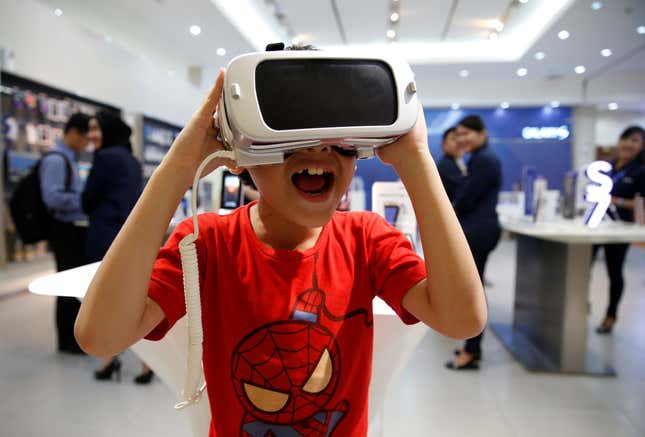 But unless Apple has figured out some massive breakthrough in how to power virtual reality systems, make them far more intuitive than the systems currently on the market, or has secretly been working on securing partnerships with large gaming companies, it seems unlikely that the company will be releasing a headset anytime soon.
A car
Then there's the car—or minivan—that Apple is apparently working on. There have been reports that Apple has separate, secret facilities in Silicon Valley and Germany where it's working on its prototype cars. And the company has hired designers from Aston Martin and Tesla, and electric-car-charging engineers from Google. It's also been reported that the company has been meeting with the California Department of Motor Vehicles. Given all these disparate pieces of information, it does seem that Apple is indeed working on a car, even if the company has not officially confirmed that it is.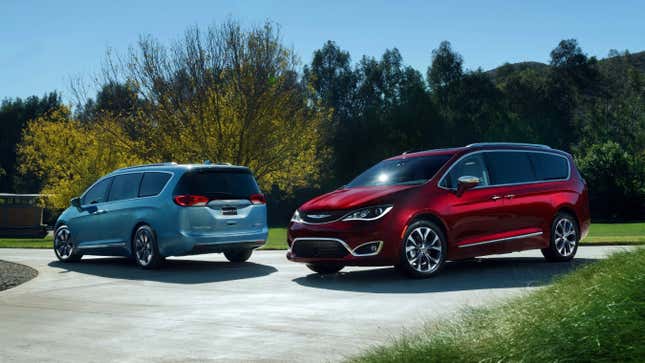 Some suggest that Apple is working on an electric car, something that would rival Tesla's design-minded models, and others, such as The Guardian, say that the company is working on a self-driving vehicle. Apart from auto workers, the company has been hiring artificial intelligence researchers, and at the time of publishing, had 96 job openings listed on LinkedIn that mention artificial intelligence. Many include the following line:
Play a part in revolutionizing how people use their computers and mobile devices. Create groundbreaking technology for algorithmic search, machine learning, natural language processing, and artificial intelligence.
So perhaps the company is working on something more than just a regular car—or maybe it's working on:
Robots
During a press event in March, Apple showed off an entirely new area of research for the company—robotics. It unveiled Liam, a robotic arm that can dismantle old iPhones to recycle parts on its own. It's unlikely that the company is hiring nearly 100 AI engineers to work on beefing up Siri's lame jokes or improve Liam's computer vision.
There's no guarantee that Apple is working on anything grander, but speculation that it's been working on some sort of robot has loomed for years, especially since John Morrell, one of the main inventors of the Segway, moved to Apple in 2013. Perhaps soon we'll each have our own personal  ROBOT following us around, like Siri on wheels. Whatever Apple's actually working on, here's hoping that it's way better than the robots that are available today.