If the love of your life (or your mom or dad or sister 0r brother) is the type of person who travels a lot, buying them the right technology can immeasurably improve the quality of their life on the road. To that end, we've polled Quartz staffers and put together some of our favorite gadgets and accessories for traveling.
Amazon Fire stick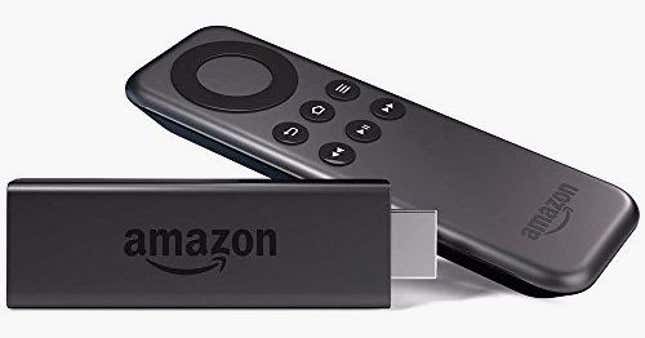 The Amazon Fire TV stick plugs into the HDTV outlet, and lets you watch TV on demand over wifi no matter where you are. You can take the device to a friend's house or a hotel room while traveling and you'll have access to over 7,000 apps over wi-fi, without needing a cable or satellite connection. Amazon boasts access to over 300,000 TV shows, which sounds like more than anyone could ever watch.
Amazon Fire stick, $40
Anker power bank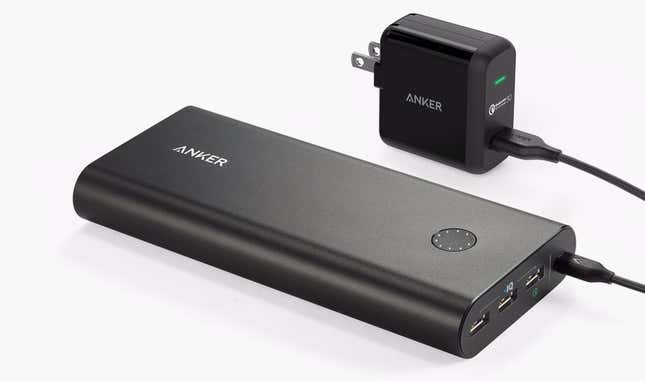 Anker makes a line of power banks that charge quickly. This the perfect for the person whose 15 gadgets are always dying. The PowerCore+ 26800 comes with a computer charger and wall charger, and has three USB ports for charging devices. This charger claims to provide 8 hours of charge in 15 minutes, with its Quick Charge 2.0 technology.
Anker PowerCore+ 26800, $80
Away suitcase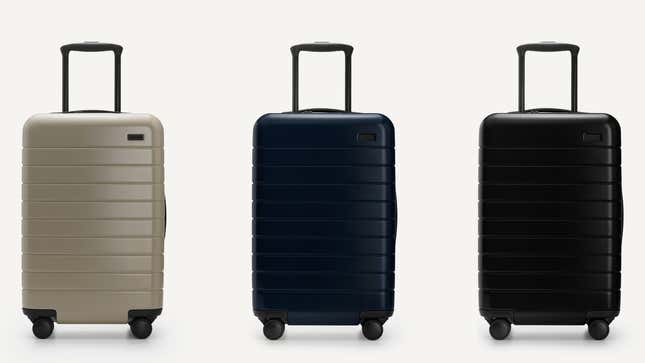 The Away brand of suitcases was created by two Warby Parker alums who modeled their business after the glasses innovator. The hard shelled bag comes in four sizes, two carry-on sizes and two checked bag sizes, and a variety of colors. The shell is designed to be unbreakable and scratch resistant. The inside is divided into two compartments—one for clothes and one for toiletries and shoes—and includes a nylon laundry bag (which can be squished with the compression pad). The set of bags can fit inside one another for easy storage and all have the essential 360-degree four-wheel design. But most importantly, the bag comes with a battery pack with space for two USB chargers, at an affordable price. The direct-to-consumer model allows Away to sell the smaller carry-on size for only $225, while the large checked bag clocks in at $295.
Away suitcase, starting at $225
Bose QuietComfort 35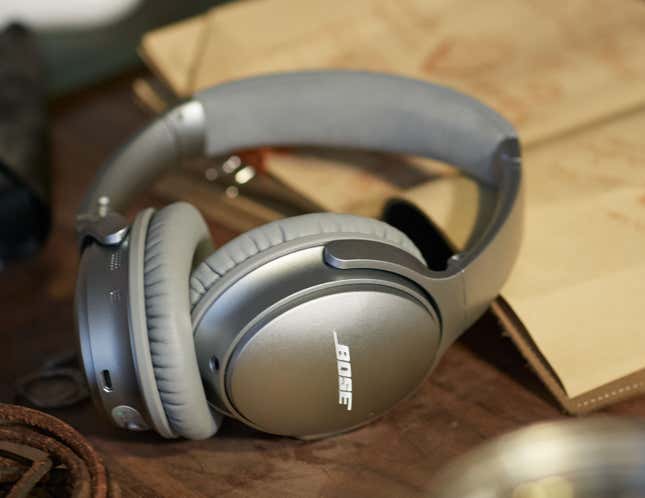 Bose is the king of noise-cancelling, which is exactly what a traveler needs for a long flight or an open office. There are certainly better headphones out there for sound quality, but no real contenders for blocking out background noise. When we polled people at Quartz for gift recommendations, three people suggested these separately. With the 35s, Bose has included several important features: the wireless headphones can now be plugged in and used after the battery dies and active noise-cancelling is not available (previous versions could not do this). The battery life is about 20 hours, shorter than earlier models, but the headphones will pair with both Bluetooth and NFC. Oh and bonus, the 35s will work with your new iPhone 7.
Bose QuietComfort 35, $350
Google Project Fi phone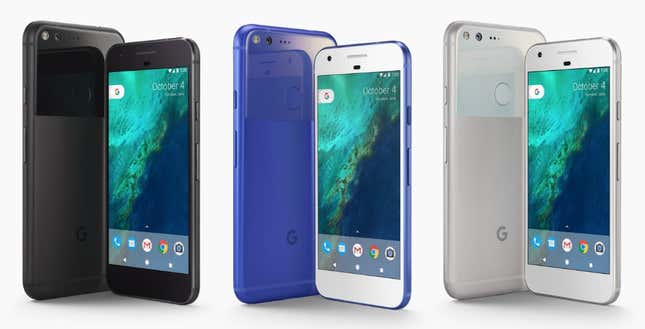 Buying a phone compatible with Project Fi  means you can make calls from nearly any country in the world for a reasonable price. Sure, your iPhone can work anywhere, but it's usually insanely expensive and often difficult to set up. The monthly rate for Project Fi is $20 for unlimited talk and text and $10 per gigabyte of data in 135 countries and territories. The fees don't change and you can pause and un-pause service through your phone at anytime. Google will charge you partial fees if you only use part of a month or part of a gigabyte, and will credit you unused data that you've paid for. You have to use a phone bought through Fi, the cheapest start at $199. You can read a more in-depth review of the service here, but beyond startup costs, a Project Fi account can save your loved-one loads.
Google Project Fi phone, starting at $199, plus data fees
iPad Pro, 9.7 inch with keyboard cover and pencil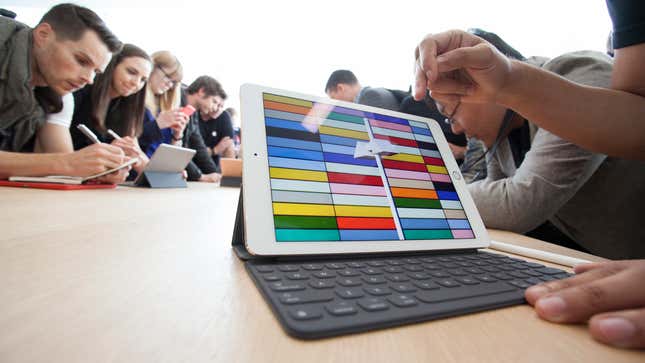 Rather than struggling with cramming your laptop onto a tray table that continually inches closer to your face, use a tablet. The 9.7-inch iPad Pro is the perfect device for downloading movies to watch on a plane and actually fits on a tray table. And if you have wifi access, the iPad Pro is useful enough to actually get some emails or light work done, without the need for a big laptop (hence the pencil and keyboard). We recommend the smaller size because at 12.9 inches, you might as well buy a laptop.
9.7-inch iPad Pro with pencil and keyboard case, starting at $850 ($600 for iPad, $100 for pencil, $150 for keyboard case)
Netflix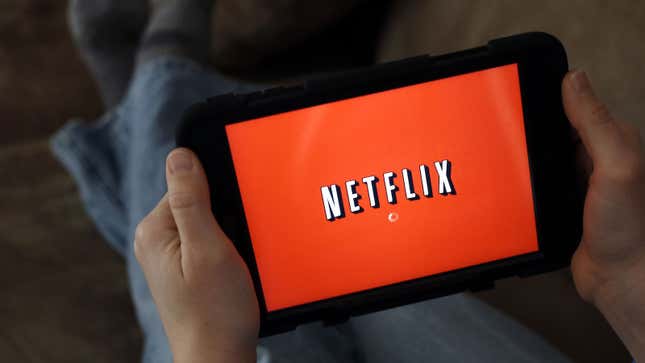 Netflix has never been good for traveling, especially internationally. This year, however, Netflix has expanded into 130 new countries and added crucial features, like offline viewing. At the end of November, the streaming company announced the new download feature, which means we're no longer reliant on what airlines make available to watch. So if your traveling partner hasn't been a Netflix watcher, now is a good time to start.
Netflix, starting at $8 a month
The following items might not seem as techy, but as Quartz's executive editor, Zach Seward, once told me, "not all gadgets wear capes."
Cole Haan Zero Grands
For those travelers who dart straight from the airport to meetings, the Cole Haan Zero Grands eliminate the dilemma of being comfortable or looking dressy — they are designed to be comfortable and appropriate for the office. The base of the shoe is much like a tennis shoe. The Zero Grands are available in suede and leather of many colors with additional color options for the soles. Because color. The question is not, "Should I buy these?" But rather, "How many pairs should I buy?"
Cole Haan Zero Grands, starting at $200
Muji garment bags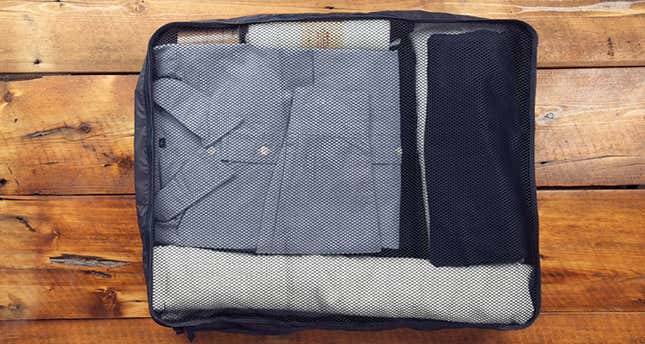 Muji's garment bags are simple and small, but the perfect gift an organized traveler, or someone who needs to be more organized. The unassuming bags come in a few colors and three sizes.
Muji garment cases, starting at $10
ScotteVest jacket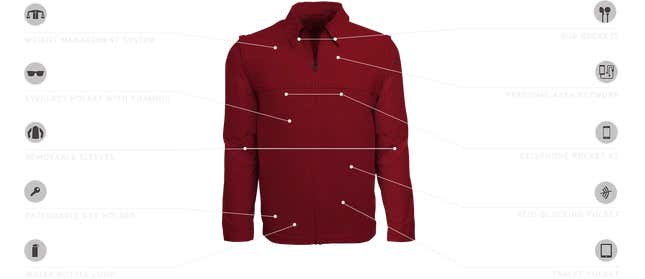 This jacket, or vest if you prefer, solves the problem of emptying pockets for TSA and having to dig through your backpack to take out all the things you need before you stow the bag. There are several types of jackets, some that boast up to 42 pockets (!) and are designed to hold a 21st century load of gadgets. Many models even include a pocket map in the form of a glasses chamois, lest you forgot what all the pockets are designed for. Also, you can get an RFID pocket that keep your belongings safe from skimmers and identity left.
ScotteVest jackets, starting at $100