To mark the start of black history month in the US, Claude Hector, who sells men's suits in New York and has an interest in fashion history, began tweeting an ongoing thread about the often overlooked achievements of black fashion designers. His first post, on Feb. 1, was about Ann Lowe, a name many Americans won't recognize, despite her historical significance. Lowe designed the wedding dress of Jacqueline Bouvier, who of course became Jacqueline Kennedy once she married.
That dress, an exquisite piece of American history in ivory French taffeta and pink silk faille, is just one part of Lowe's legacy. Born in Alabama in 1898, Lowe learned to sew from her mother and grandmother, a former slave who set up her own dress shop after the American Civil War. Lowe took over the business at age 16, after her mother died. She eventually left for New York to enroll in a couture course, which she was nearly rejected from because of her skin color.
In the years that followed, Lowe became a favorite for private commissions among the society crowd, and ultimately, American high-fashion's first black designer.
Lowe's story, like those of many other black contributors to fashion history, is often forgotten, which can leave black Americans today feeling that they have no place in American fashion tradition. Hector began his project, he says, because he was trying to find himself somewhere in that history. "I started searching out black contributions to the world of fashion years ago and realized that no one shines a light on some of these pioneers," he says.
Even contemporary designers are frequently overlooked. The Fashion Institute of Technology's Museum at FIT, which has organized an exhibition on black designers that runs through May, points out that they "make up only about one percent of the designers covered by VogueRunway.com, the most comprehensive online site for viewing collections from fashion weeks around the world."
It's a shame given the impact black designers have had, and continue to exert today, on fashion in the US and beyond.
"Oftentimes they're just left out of fashion history," says Ariele Elia, co-curator of the Museum at FIT's black fashion designers exhibition. "I know that when I was studying fashion history for my master's course, none of these designers were ever mentioned."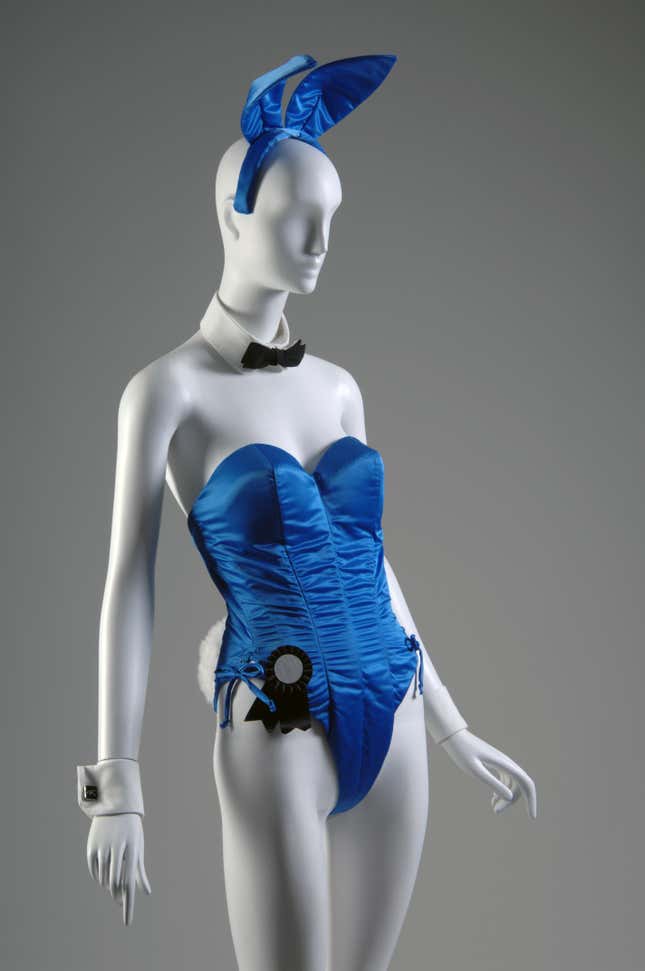 Zelda Wynn Valdes, for instance, was a mid-century designer who created some of the extraordinary eveningwear worn by performers such as Josephine Baker, Dorothy Dandridge, and Ella Fitzgerald, though she's probably most well-known as the manufacturer of the Playboy Bunny costume. (She didn't design it, Elia says, but she won the commission to produce it.) She was also the president of a professional group in the 1950s that supported and helped raise the profile of many black designers, at a time when the New York fashion industry was effectively still segregated, not legally but in practice.
Later, people such as Scott Barrie, Willie Smith, and Stephen Burrows helped shape decades of American sportswear. Barrie, for example, was a master of sexy matte jersey dresses, who Elia says deserves to be regarded alongside Halston when people think of those who defined the look of Studio 54 and the 1970s.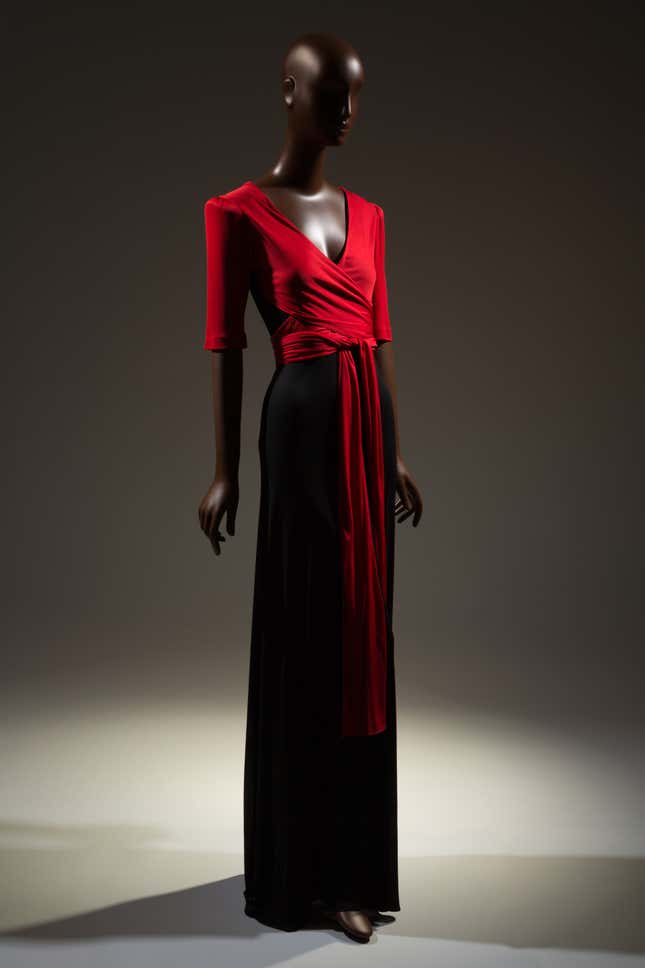 Patrick Kelly, whose clothes incorporated embellishments such as clusters of buttons or ribbons, was a sensation in Paris in the 1980s, and became the first American to join the Chambre Syndicale du Prêt-à-Porter, France's governing body of ready-to-wear.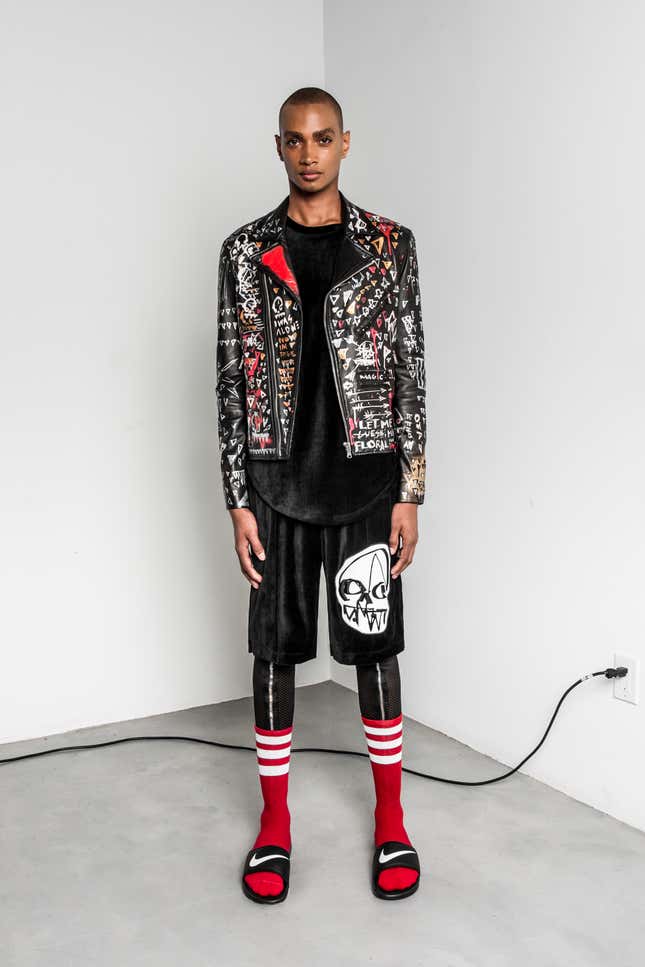 And black designers have, of course, had a major effect on music and youth culture. Cross Colours, founded by Carl Jones and TJ Walker, helped usher in the hip-hop influenced category of urbanwear that rose and fell in the 1990s. It led to labels such as Sean John, which had a direct influence on brands including Public School today.
All these different threads are present among contemporary black fashion designers. LaQuan Smith designs high-impact glamor that has made fans of the Kardashians. Tracy Reese's colorful and refined clothing has earned admirers such as former US first lady Michelle Obama. And Kerby Jean-Raymond, through his label Pyer Moss, infuses his sharp, street-ready sportswear with powerful political messages.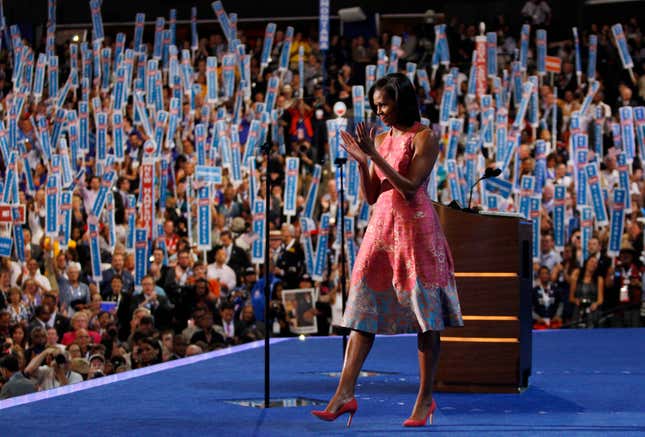 This diversity of design underscores an important point about black fashion designers: There isn't any single "black style." That much is obvious when considering the work of designers from different countries, such as French-born Olivier Rousteing, creative director of Balmain, and designer Duro Olowu, who is based in London and was born in Nigeria.
But even among Americans there is endless variety, from the streetwear of Off-White's Virgil Abloh, creative director for Kanye West, to the exquisite dresses of Eric Gaskins, who trained with couturier Hubert de Givenchy. It's a point Elia says they wanted to emphasize with the exhibit at FIT, which includes a quote from designer Arthur McGee: "We are not 'black' designers," he said, "but American designers, the way Bill Blass is an American designer."
Their history is worth knowing.