Two Aeroflot flight attendants who accused the Russian airline of giving them lower-paying domestic routes because of their weight lost lawsuits against their employer this month.
The female flight attendants, part of a group of airline workers who dubbed themselves "old, fat and ugly" or STS in Russian, alleged Aeroflot photographed, measured and weighed cabin crew, and demoted them to lower-paying domestic routes from international ones because of their age and weight. The women had accused the company of paying less if they wore clothing above a Russian size 48 (about a US 10). One of the women who sued says she wears a size 52.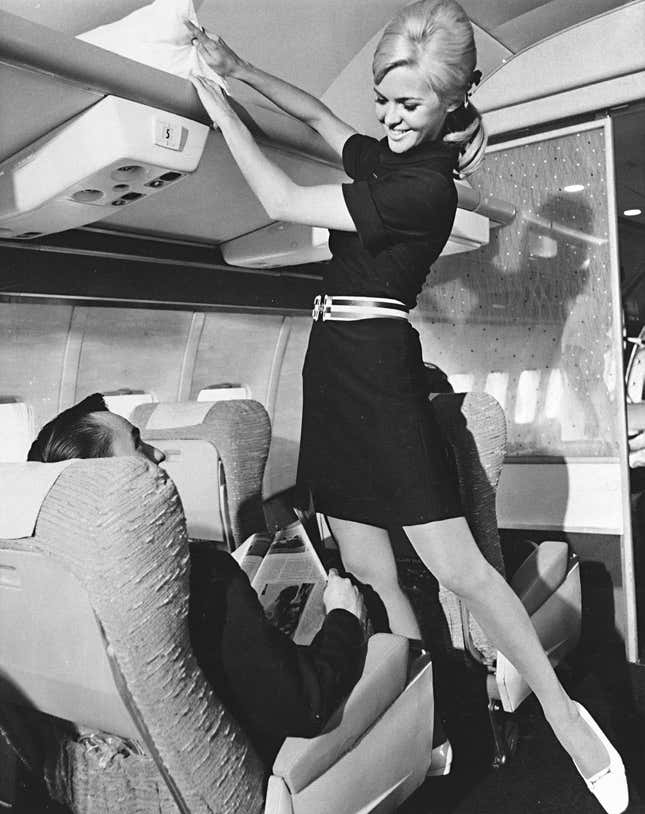 The airline told a Moscow court that heavier flight attendants can't perform their duties in the case of an emergency or provide a "smooth service" for the passenger, according to the BBC. The company said flight attendants are "the face of any airline, and the national carrier's stewardesses are the country's business card."
It said it does not discriminate based on age, sex or appearance.
In a press conference with the two women, a member of Aeroflot's public council, a group of unpaid individuals that advises the airline, said the airline attracts customers through its employees' appearance.
"Aeroflot is a premium airline and part of the reason people pay for tickets is the appearance of its employees," Pavel Danilin said at the press conference, the Guardian reported.
Another council member, Nikita Krichevskiy, said: "I don't understand why the request to be a particular size is unrealistic," adding that he had successfully dropped 20 kilograms.
Aeroflot said the two men had expressed their personal opinions, and not the company's, according to the New York Times (paywall).
Many travelers, especially recently, may be longing for the golden age of air travel. Sure, flying was more unaffordable and cabins were filled with cigarette smoke, but we had legroom and we were rarely forcefully dragged from our seats.
More than half a century has passed since flight attendants earned their reputation as glamorous brand ambassadors. Some airlines are trying to keep that allure alive, unveiling new uniforms through runway fashion shows. But objectification of these airline employees, who are meant to provide passengers with service and safety, has not entirely gone out of style. VietJet, which recently went public, has served up stunts including having its flight attendants walk through the aisles in bikinis, earning it the nickname of "the bikini airline."
Given a lack of choice, how do we pick one airline over another? Overwhelmingly the answer is price, not service. A passenger survey published last year by the International Air Transport Association, an industry group, found that ticket price was the top determinant for airline loyalty. Even when on board, many passengers don't care much about flight attendants at all. A 2015 survey by the Airline Passenger Experience Association found that just 10% of respondents said that flight attendant service was the most important part of their experience on board, compared with 70% who said comfort and ambiance was most important. (Good luck, there.)
We'll probably have our faces buried in our electronic devices, anyway—if they're allowed on board.