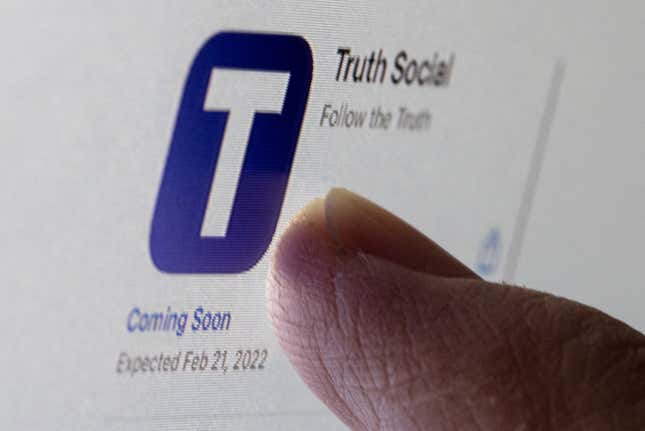 Donald Trump's media company, Trump Media & Technology Group (TMTG), the parent company of the right-wing social media app Truth Social, has long had designs on going public. The plan: merge with a blank-check corporation called Digital World Acquisition Company (DWAC). But the deal has been delayed for years awaiting approval by federal securities regulators.
Why a tightening of credit conditions could lead to a weak economy
Now, federal prosecutors in Manhattan have arrested and charged three early DWAC investors—Michael Shvartsman, Gerald Shvartsman, and DWAC board member Bruce Garelick—for insider trading.
The US Justice Department and the US Securities and Exchange Commission (SEC) jointly announced charges against the three men, alleging that they traded DWAC stock based on insider information that the company planned to merge with TMTG.
The three defendants allegedly made $22 million off of the trades as DWAC's market value shot up on the news that it would merge with TMTG. The trio tipped off numerous friends and associates, who also profited, according to the government.
TMTG and DWAC have fought allegations of wrongdoing for years
There have been signs of wrongdoing from the very beginning of the deal. The New York Times reported in October 2021 that Patrick Orlando, the former CEO of DWAC, held meetings with Trump in March 2021, six months before the shell company, known as a special purpose acquisition company (SPAC), went public.
If the two firms held merger talks ahead of the SPAC going public, that would violate federal securities laws. US senator Elizabeth Warren wrote a letter to the SEC in November 2021 urging the agency to investigate the matter.
While the SEC has not brought charges related to violations of SPAC rules, it has long delayed giving the $300 million deal its stamp of approval. As a result, DWAC has had to get shareholder permission to extend the deadline for the deal to go through.
One year ago, DWAC and TMTG were subpoenaed, including by a grand jury in the Southern District of New York, for documents related to the planned takeover, according to a regulatory disclosure.
The three defendants face both criminal charges from the Justice Department and civil charges from the SEC. They could each spend decades in prison and incur massive financial penalties. Neither DWAC nor TMTG responded immediately to requests for comment on the arrests and charges.