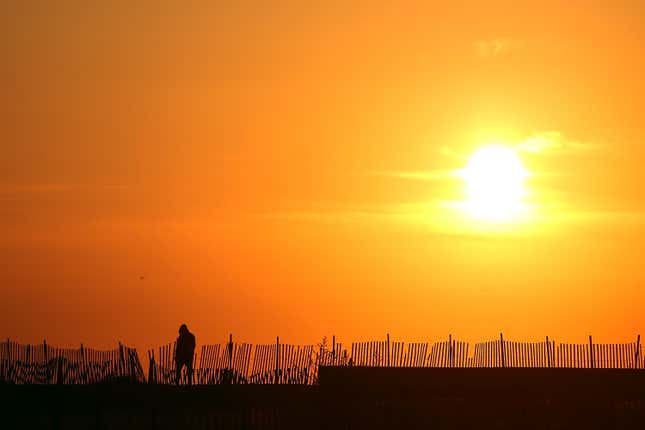 Record-breaking and persistent heat, which is expected to last into next week, is currently expanding across the country, The National Weather Service issued heat alerts today for more than 112 million people across the US, as a heat dome builds over the Southwest and affects a broader area. Alerts affect most of Texas, Oklahoma, Louisiana, Missouri, Nevada, California, and Arizona.
Should you keep investing in Big Tech?
Phoenix is on track to potentially surpass its record of 18-straight days with highs of 110°F or above and temperatures there could reach 120°F this weekend. Las Vegas may also surpass its record high of 117°F.
Death Valley may see temperatures exceed 130°F, which would set a global all-time high for recorded temperatures.
Florida's heat is exacerbated by high water temperatures in the Gulf of Mexico, which are essentially at hot-tub levels and unheard of for this time of year.
Heat waves are the top weather-related killer

Heat is the leading cause of weather-related deaths in the US. People may become susceptible to heat-related illnesses and heat stroke, particularly when temperatures do not cool down at night,. Children, pregnant women, and the elderly are the most vulnerable.
Researchers found that heat-related hospitalizations begin at lower heat values in traditionally cooler regions like the Northeast and Pacific Northwest. But hospitalizations in normally warm regions in the South peak at exceedingly hot temperatures, at 96-100 degrees Fahrenheit, or higher. As the climate continues to change and people in more regions are exposed to more heat than they're used to, there is an increased risk of heat-related illness across the board. When extreme heat and high humidity occur together, the health risks multiply.
A Climate Central study also found that the annual frequency of days with a heat index of at least 90°F has increased since 1979 in 201 U.S. locations across the South, Southeast, Northwest, and Southwest. The top six locations were all in the South or Southeast—specifically Texas, Florida, and Georgia. A quarter of all locations are experiencing about two weeks more of extreme heat than in 1979. McAllen, Texas, Miami and West Palm Beach, Florida are seeing 30 or more extreme heat days, while Austin and Savannah are seeing around 25 more days, according to the study.