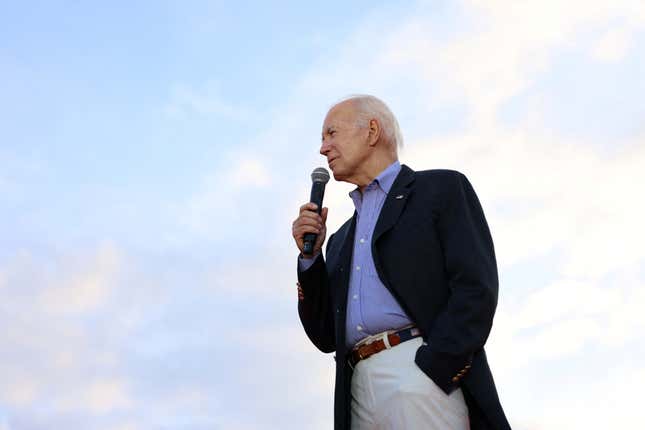 A US federal judge has barred a handful of Biden administration agencies and officials from contacting social media sites about moderating posts protected by the First Amendment. The Federal Bureau of Investigation (FBI), the Department of Justice (DOJ), the Department of Homeland Security, and the Centers for Disease Control and Prevention (CDC), are among those who've been curbed.

What inspired Elon Musk's design for Tesla's Cybertruck?
Judge Terry A. Doughty issued a preliminary injunction in response to a lawsuit brought by Republican attorneys general, who alleged that US government, under the garb of fighting vaccine hesitancy or election misinformation, ended up censoring free speech. Doughty wrote that the case "arguably involves the most massive attack against free speech in United States' history."
"The Biden Administration created a vast censorship enterprise. It needs to be dismantled. Today was a big win. Let freedom ring!" Missouri Attorney Eric Schmitt, who originally filed the litigation with Lousiana Attorney General Jeff Landry, heralded the injunction in a celebratory July 4 tweet.
Quotable: An Orwellian "Ministry of Truth"
American citizens have the right to engage in free debate about the significant issues affecting the country...the evidence produced thus far depicts an almost dystopian scenario. During the COVID-19 pandemic, a period perhaps best characterized by widespread doubt and uncertainty, the United States Government seems to have assumed a role similar to an Orwellian "Ministry of Truth." —Judge Terry A. Doughty in the conclusion of his 155-page memorandum ruling 

Doughty's lists of social media rules for Biden administration agencies and official
The Louisiana judge has restricted the agencies and officials named in the injunction from meeting with or otherwise communicating with companies to flag content or ask for changes to guidelines.
In addition, the administration can neither request content reports "detailing actions taken to remove, delete, suppress, or reduce content containing protected free speech" nor can it notify social-media companies to Be on The Lookout ("BOLO") for postings containing protected free speech.
Trying to influence content on social media by "collaborating, coordinating, partnering, switchboarding, and/or jointly working with the Election Integrity Partnership, the Virality Project, the Stanford Internet Observatory, or any like project or group" is also off the table. The Election Integrity Partnership, set up in July 2020—100 days before elections—works to fend off voter suppression and election misinformation online. Virality Project is something similar for covid-19.
A non-exhaustive list of what Republicans accused the Biden administration of censoring on social media
💻 The Hunter Biden laptop story prior to the 2020 Presidential election
🦠 Covid-19-related issues like the lab-leak theory, the efficiency of masks and lockdowns, and the efficiency of vaccines
🗳️ 2020 Election issues like integrity and the security of voting by mail
🤭 Parody content about the administration, its agencies, and its officials.
🏛️ Negative posts about the economy
🗽 Negative posts about president Biden
Social media moderation in disarray
The argument that the government should not regulate social media rests on ideas of fairness and equitable information dissemination from all spheres. However, if content moderation and takedowns are not coercive and not violating free speech, they serve additional oversight—a second set of eyes, so to say. Kind of like users flagging problematic content.
That may well be needed as social media sites enter an era of unprecedented moderation woes. For instance, Twitter, with controversial so-called free speech enthusiast Elon Musk at its helm, has seen a steady erosion of content moderation that its threadbare trust and safety team can't stop. Reddit, meanwhile, has seen moderators resort to doing the bare minimum or even quitting altogether as protests over policy changes erupt. Over at Meta, more than 200 Facebook content moderators in Kenya are suing over "torturous" working conditions that make them scream and cry.
Besides, "it can't be that the government violates the First Amendment simply by engaging with the platforms about their content-moderation decisions and policies... If that's what the court is saying here, it's a pretty radical proposition that isn't supported by the case law," Jameel Jaffer, the executive director of the Knight First Amendment Institute at Columbia University, told the New York Times cites.
The judge's injunction makes some exceptions for when the Biden administration reps can contact social media sites—in cases of national security, criminal activity, public safety, and malicious cyber activity.
Related stories

💡 How the American right co-opted the idea of free speech
💬 AOC gets schooled by the same free-speech advocates that sued Donald Trump
🚫 Elon Musk is now banning journalists and competitors on Twitter