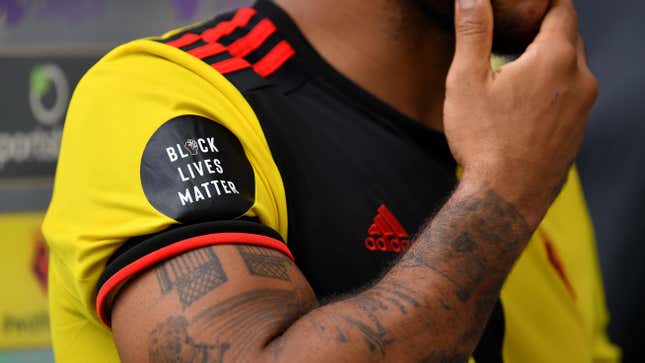 Two days after opposing a new trademark application by Black Lives Matter, Adidas is reversing course on its objection.
3 considerations before your company takes a stance
"Adidas will withdraw its opposition to the Black Lives Matter Global Network Foundation's trademark application as soon as possible," the company said in a statement, Reuters reported today (Mar. 29).
While the company did not cite a reason for the reversal, a source told Reuters Adidas was worried people could misinterpret Adidas' trademark objection as criticism of Black Lives Matter's mission.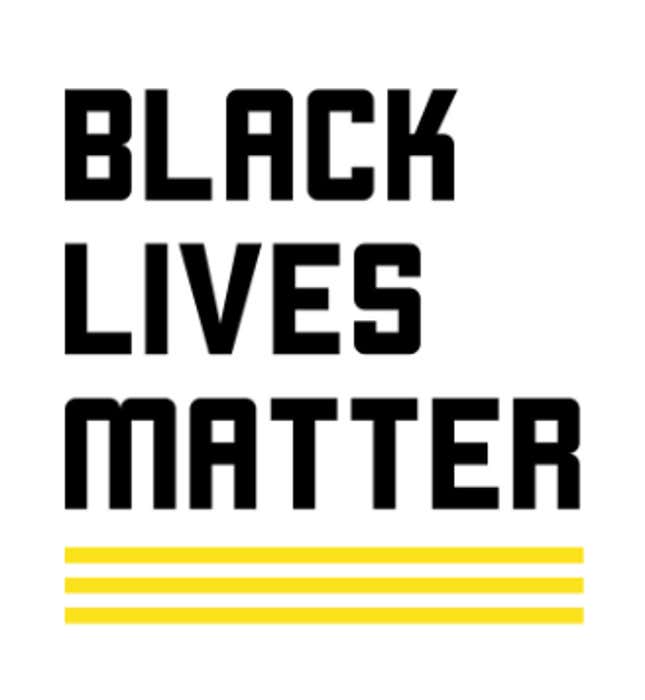 The German sportswear brand went after the prominent activist organization over the latter's new logo design, which features three yellow horizontal stripes below the text "Black Lives Matter."
The decentralized group, which advocates for political and social reform, applied for a US trademark in November 2020 for a yellow three-stripe design to use on merchandise including clothing and bags. It was published by the US Patent and Trademark Office (USPTO) in September last year. Adidas filed a notice of opposition with the USPTO's Trademark Trial and Appeal Board objecting to the trademark's approval on Monday (Mar. 27).

In its filing, Adidas had claimed that BLM's trademark "incorporates three stripes in a manner that is confusingly similar" to its own, adding that "any defect, objection, or fault" found with BLM's goods and services "would reflect on and seriously injure Adidas's reputation." Adidas argued that if BLM's trademark were to be registered, it would "dilute the distinctiveness" of the Adidas trademark "by eroding consumers' exclusive identification of the Three-Stripe Mark with Adidas.
Adidas' policing of the three-stripe trademark, by the digits
90: Lawsuits Adidas has filed related to the three-stripe trademark since 2008
200: Settlement agreements related to the three-stripe trademark Adidas has signed since 2008
24: Federal trademark registrations for different versions of the stripes, covering all kinds of apparel, that Adidas has registered.
Quotable: Adidas' BLM trademark opposition doesn't carry much weight
"Adidas has been very aggressive in policing its stripes. But when you look at the difference in color and shape of the stripes, I think that Adidas is unlikely to win this case if it goes to trial." -Trademark attorney Josh Gerben commenting on the dispute in a Twitter thread on March 28.
A brief timeline of Adidas suing brands over three stripes
1940: Adidas founder Adolf Dassler buys the iconic three stripes mark from Finnish footwear manufacturer Karhu Sports. Karhu's owner was strapped for cash because of World War II and sold it to Adolf for two bottles of whiskey and the equivalent of €34,000 today.
1950s and 60s: Adidas's three stripes rise to prominence after Dassler begins using it on footwear. Later, the company will trademark stripes running down the side of jackets, and more. "If there's one constant you can always recognize, from the beginning of the history of adidas' logos until now, it's certainly the 3-Stripes," Adidas says.
2014: Adidas is granted a trademark on "three parallel equidistant stripes of identical width, applied on the product in any direction" on clothing, hats and shoes, in the European Union. Five years later, an EU court will annul the trademark for the motif, citing it's not "distinctive" enough.
2006 and again in 2017: Adidas sues and settles with Forever 21 over the use of stripes. "Adidas should not be allowed to claim that Adidas, alone, has a monopoly on all striped clothing," the LA-based fast fashion brand has argued in response.
2009 and again in 2017: Adidas takes Juicy Couture to court over its designs.
2008: Adidas sues Payless Shoesource for copying its three-stripe trademark.
2015: Adidas sues Marc Jacobs for its four-stripes design.
2017: Tesla withdraws its proposed trademark for its Model 3 electric car after Adidas contested it.
2021: Adidas sues luxury designer Thom Browne and the matter goes to trial.
Company of interest: Thom Browne
In January, Adidas lost a trademark infringement lawsuit against two-decade-old Luxury designer Thom Browne, who uses four-striped designs. Browne was able to argue, among other things, that his luxury label operates in an entirely different segment, serving a different audience at a completely different price point.
Related stories
👟 Adidas sued a luxury brand for using stripes and lost
⚖️ Adidas has sued pretty much everyone who has used stripes
This post has been updated with news that Adidas dropped its notice of opposition.