For former president Barack Obama, books were a way of surviving his eight years at the White House. Days before vacating office in 2017, he told former chief book critic of the New York Times Michiko Kakutani about how books allowed him to "slow down and get perspective" and afforded him "the ability to get in somebody else's shoes."
So it was only prudent that on the eve of his maiden trip to Africa since leaving office, Obama would share a list of books from some of Africa's best writers and thinkers.
The six books, both old and new, fiction and non-fiction, deal with the pertinent issues that continue to affect Africa today: the history of colonialism and the consequences of post-colonialism (Chinua Achebe's Things Fall Apart and Ngũgĩ wa Thiong'o's A Grain of Wheat), tyranny, apartheid and exile (Nelson Mandela's Long Walk to Freedom and Hisham Matar's The Return), migration and belonging (Chimamanda Ngozi Adichie's Americanah). Obama also included a non-African author to highlight the politics of liberal idealism and pragmatism that shaped his own presidency—articulated by his former speechwriter, foreign-policy adviser, and confidant, Ben Rhodes (The World as It Is).
As a writer and orator, Obama proves with his choices that he cares about stories: the thread that connects South Africa's liberation leader to a Libyan exile's story, or the courage it needs to confront racism in America vis-à-vis the burden of being a hero in a nation on the cusp of independence. As Obama heads to Kenya and South Africa to meet the 200 young African leaders selected by his foundation, here are several other books by African writers that capture the story of this continent's past history and present aspirations.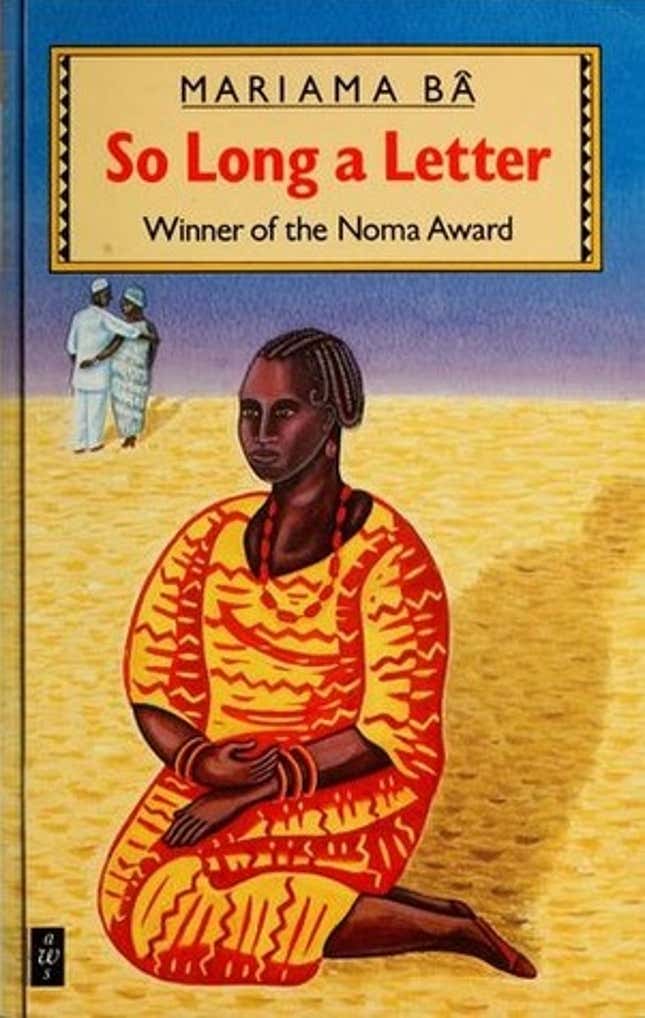 So Long a Letter by Mariama Ba (Senegal)
This is an epistolary novel: a series of letters written between two friends about family, death, and mourning by Senegalese author Mariama Ba. Written almost four decades ago, this book amplified the conversation around African feminism and how societal and cultural perspectives shape women's rights. Following in its footsteps is Egyptian writer Nawal El Sadaawi's Woman at Point Zero. The book is about a woman who is on death row for killing her pimp and who refuses to sign a request for a pardon, delivering a searing indictment of traditional society and all its sanctimonious practices.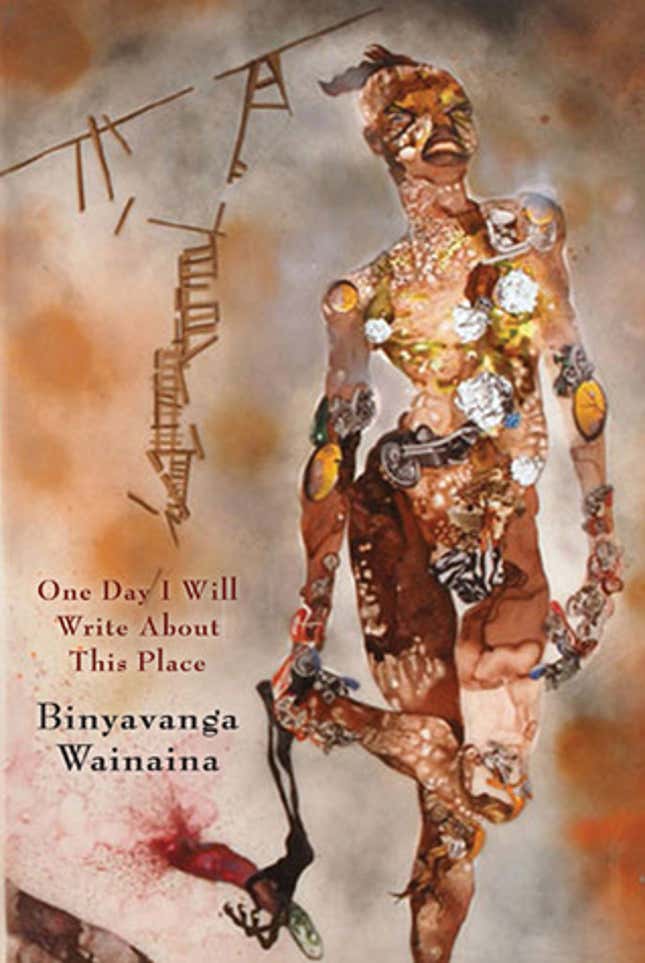 One Day I Will Write about This Place by Binyavanga Wainaina (Kenya)
This is the coming-of-age memoir about growing up in Kenya from the writer of the popular essay "How to write about Africa." Yet this book is far from just a memoir: it's a critique of Kenya, of tribalism and governance, of nationhood and dictatorship—all told in vivid and lucid language.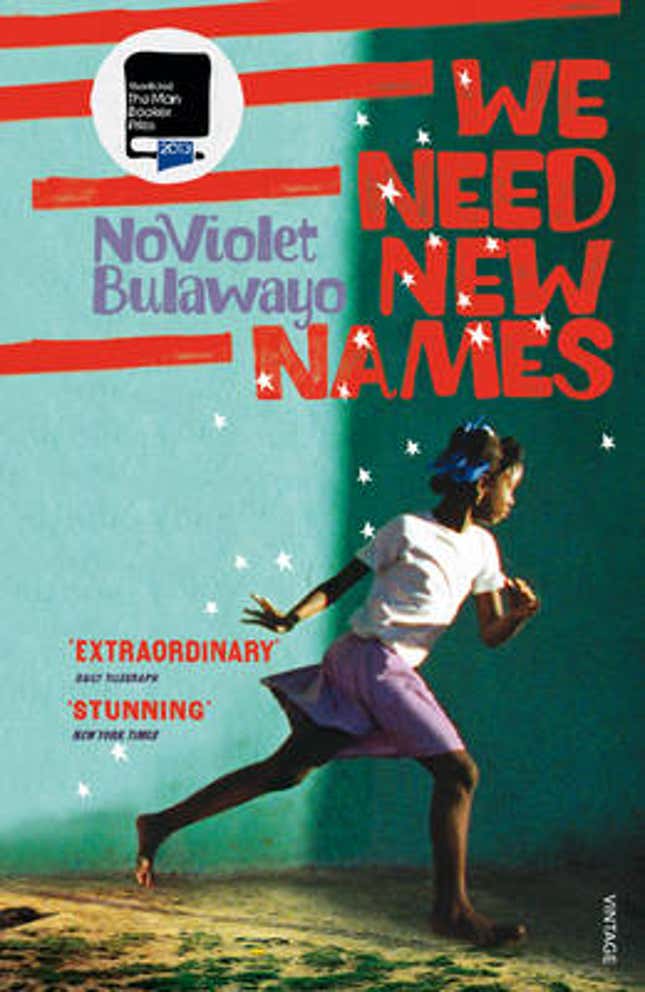 We Need New Names by NoViolet Bulawayo (Zimbabwe)
"When things fall apart, the children of the land scurry and scatter like birds escaping a burning sky," writes Bulawayo. Through the eyes of children, Bulawayo explores the decay of Zimbabwe and how its young people have been forced to leave, including Bulawayo herself. Through Darling and a group of rambunctious children, Bulawayo shows how the country has failed its young. As they wander through Harare, trying to escape the disappointment and violence of the adults, they dream of going to America, or at least South Africa. With Africa's youth often touted as a boon for the continent,  this is a reminder of how that opportunity could go awry if not nurtured.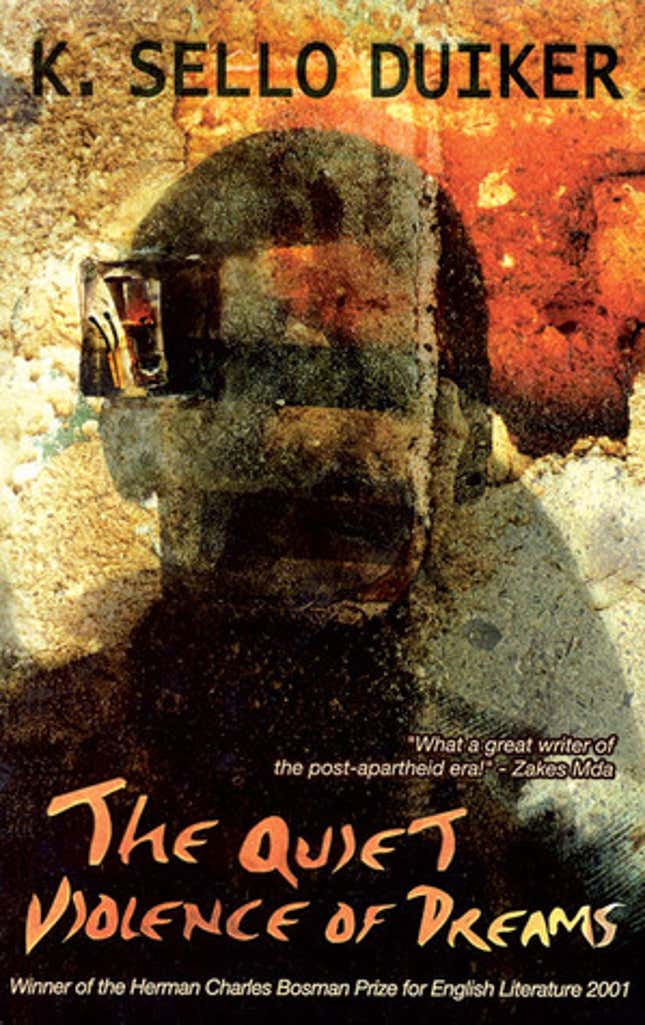 The Quiet Violence of Dreams by K. Sello Duiker (South Africa)
In Cape Town, after the end of apartheid, young Tshepo navigates an alienating world just behind the outward euphoria of South Africa's recent reconciliation. In Duiker's Cape Town class is ever present and people of different races remain suspicious of each other even as they share an apartment. As Tshepo comes to terms with his own identity and sexuality, Duiker lays bare the country's fears. In examining mental health and Tshepo's own, Duiker also examines the emotional toll of the country's transition that is so often overlooked in favor of South Africa's "rainbow nation" narrative. Duiker died by suicide in 2005, but his book remains the seminal work of the burden of young South Africans after freedom.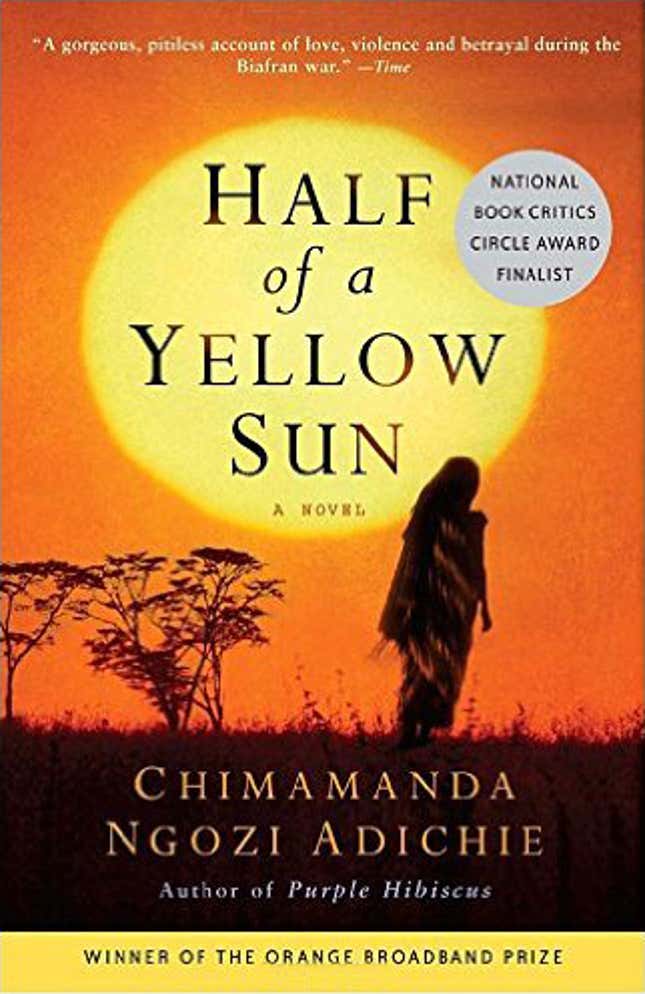 Half of a Yellow Sun by Chimamanda Ngozi Adichie (Nigeria)
We already know Obama is a fan of Adichie, so missing the book that launched her career would be a shame. Half of a Yellow Sun is Adichie's historical masterpiece about the Biafran war. Through the highs of Port Harcourt's social scene in postcolonial Nigeria and the lows of starvation in a country torn apart by war, Adichie's tells the haunting story of twin sisters Olanna and Kainene. Vivid characters like Odenigbo the revolutionary academic, Ugwu the surprisingly complex houseboy and Richard, the earnest Englishman who is caught in the crossfire as a helpless observer, earned Adichie the string of awards for this book. Described by the New York Times as "at once historical and eerily current," this look to the recent past is a reminder of how quickly the dream can turn to a nightmare if freedom is not guarded.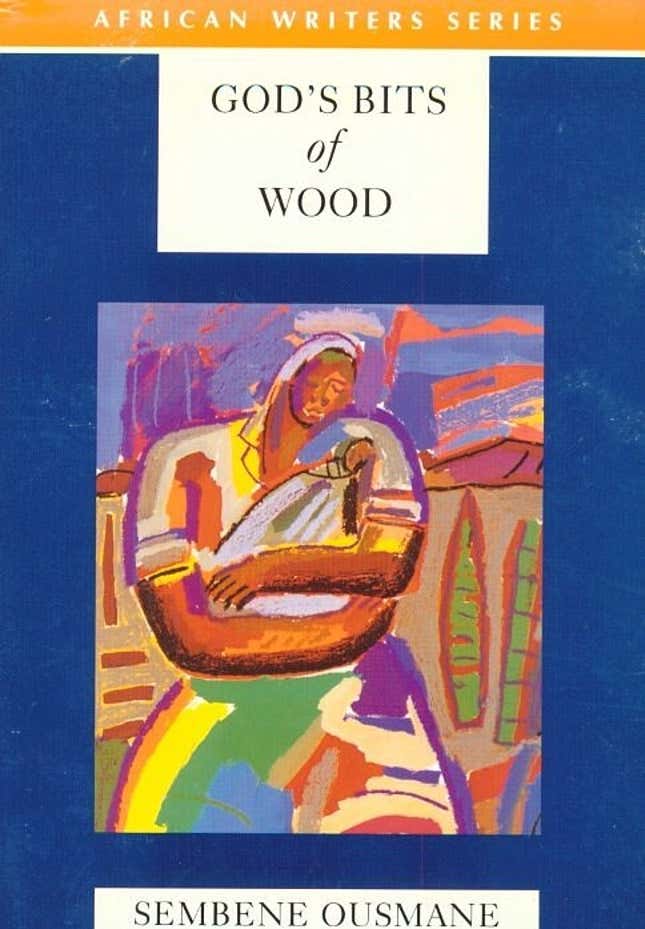 God's Bits of Wood by Ousmane Sembene (Senegal)
The name Ousmane Sembene is most often linked with film: as the Father of African Cinema he gained global recognition for making films that reflected and challenged the political and social reality in Africa. But Sembene also wrote books, key among them this 1960 novel that documented the story of a long railroad strike, taking readers into the world of laborers and their fight for better wages and working conditions.