Three years after she was first arrested in London on money laundering charges, Nigeria is finally looking to bring home its former oil minister, Diezani Alison-Madueke, to face corruption charges.
Alison-Madueke has been London since 2015 after being released on bail and having her passport seized following the arrest. She served as minister of petroleum—a key role in Nigeria's oil-dependent economy—from 2010 to 2015.
Nigeria's request for Alison-Madueke's extradition is notable given it's a major change of tack. Until now, local authorities had blocked attempts by Alison-Madueke to be brought back home. Indeed, the government claimed bringing Alison-Madueke back would interfere with investigations in London. In October 2017, Abubakar Malami, Nigeria's attorney-general, claimed there was "no need" to extradite Alison-Madueke" since the UK government is already investigating her."
But that's at odds with claims made yesterday (Nov. 12) by Ibrahim Magu, Nigeria's anti-corruption czar, who said the government wants to initiate Alison-Madueke's extradition because "there is no prosecution of Diezani going on in the UK." The timing of an attempted Alison-Madueke extradition could be seen as having political undertones given Nigeria's elections coming up next February and her links to the now opposition party, PDP, which was in power for 16 years till 2015.
A major anti-corruption trial of a prominent former government official is likely to score points for president Muhammadu Buhari who is seeking re-election. Despite his long-running anti-corruption message, Buhari's administration has been slammed by some Nigerians for being toothless and unwilling when it comes to prosecuting those alleged to have benefited from corruption while in power. The extradition of one of the key figures from the previous government could help change that view.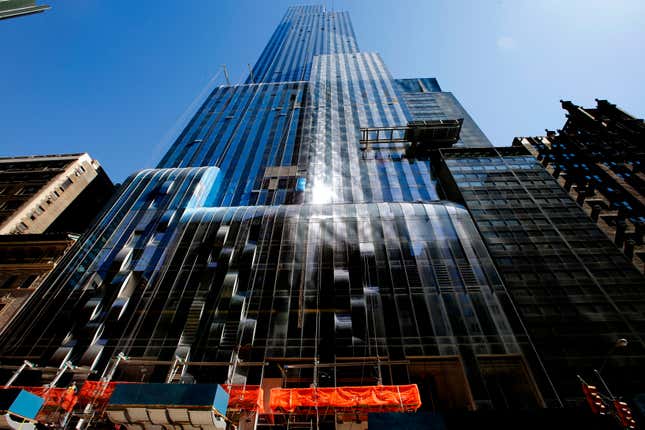 Alison-Madueke has faced several allegations of corruption and bribery since leaving office in 2015 and has forfeited millions of dollars in assets including a $37.5 million apartment complex in Lagos, Nigeria's commercial capital, and up to $153 million in misappropriated funds.
Allegations of her corrupt dealings have also popped up in the United States where she was named in a department of justice (DOJ) lawsuit seeking to reclaim assets worth $144 million—including a $50 million luxury condo apartment in New York and a $80 million yacht—believed to have been proceeds of corrupt dealings. Both assets were purchased by Nigerian businessmen, Kola Aluko and Jide Omokore, who are believed to have received lucrative oil contracts from Nigeria's state oil company while Alison-Madueke served as minister despite being "unqualified" to execute them. In exchange for the favors and oil contracts, DOJ documents show, the businessmen purchased property in the United Kingdom worth £11.5 million for Alison-Madueke.
Sign up to the Quartz Africa Weekly Brief here for news and analysis on African business, tech and innovation in your inbox