African innovators keep winning global plaudits with increased attention paid to their work and its impact.
The latest nod comes from Fast Company magazine's annual list of The World's 50 Most Innovative Companies. African Leadership University was named on the diverse list of 50 companies across the world making "the most profound impact on both industry and culture."
The listing is a recognition of ALU's rapid growth since being founded in 2015 by Fred Swaniker. The Mauritius-based institution's ambitious goal of redefining education on the continent has been backed with over $80 million in just over three years, as Quartz Africa has reported.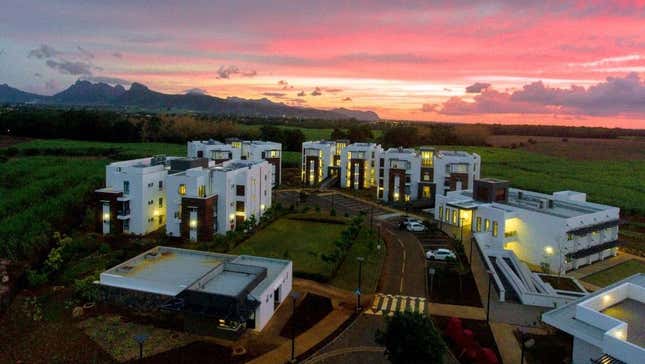 While ALU was the only African company named to the main list, Fast Company also lists ten innovative companies across sectors and regions including Africa, India, China, Latin America, Europe and the Middle East. Its Africa coverage notes the impact of Flutterwave, the Nigerian-founded payments company that's now expanded to seven African countries. Flutterwave has already raised over $20 million. Other companies named include in Flare, an on-demand ambulance network in Kenya and Aerobotics , a Cape Town-based agri-tech company.
The focus of the companies listed reflects some of Africa's biggest lingering problems with companies working in education, payments, healthcare, solar energy, boosting agriculture among others all named.
With startup hubs consistently sprouting across the continent and outside major capital cities, a culture of innovation is deepening across the continent. It's also fostering the strong potential for a pipeline of innovative companies emerging. And just as importantly, the steady increase in investment dollars committed to African startups also suggests the continent's most promising companies will continue to be backed.
The nod from Fast Company is the latest for Africa's leading innovators from notable Western media. Last October, Time magazine named six African companies—Bitland, BRCK, Babymigo, AgriProtein, Ona and Wonderbag—in its list of 50 Genius Companies.
Sign up to the Quartz Africa Weekly Brief here for news and analysis on African business, tech and innovation in your inbox