As Nairobi, Kenya's capital, slowly grinds to a halt amid movement restrictions and climbing coronavirus cases, Stephen Odhiambo, a 32-year old Nairobi-based carpenter, still visits his workshop twice a week.
But without erstwhile regular patronage, Odhiambo spends much of his day calling customers in the hope of making money to support his wife and two young children. "From last month, when the government started the restrictions, my business began going down really fast," he tells Quartz.
Odhiambo's persistence with his business amid the coronavirus pandemic captures the realities of millions of  informal economy traders across Africa.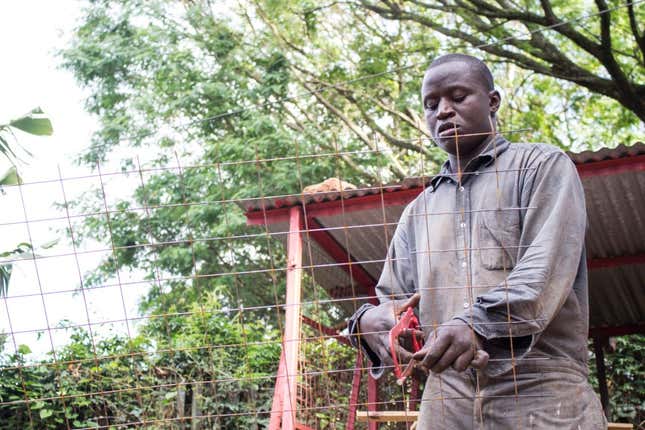 In Nigeria, where full lockdowns are in effect in Lagos and Abuja, small-scale businesses and traders are finding ways to stay alive. While major business districts are empty and highways typically locked in traffic jams are deserted, some informal businesses still operate.
In different suburbs across the state, public transport operators, including now-banned tricycles and motorcyles are still working despite the high risk of having their vehicles impounded. In Zimbabwe, where a 21-day lockdown is underway, illegal money-changers who used to operate in the city center and shopping malls in suburbs now conduct business at home, inviting customers who want to buy foreign currency to come over. In Kenya, traders are still attempting to do business despite the threat of police brutality.
Africa's economies are dominated by their informal sectors which account for between 30%  to 90% of all non-agricultural job and more than 40% of many African countries' gross domestic product. The IMF estimates the informal sector's share of the global economy has been falling on average over the last decade, but it remains at a weighted average of 34% in Sub Saharan Africa, compared with 9% in North America and 15% in the OECD countries. The concern with the dominance of the informal, cash-based sector on the continent has often been discussed in the context of the disadvantages of a low tax base or weak financial inclusion. But in the wake of the coronavirus outbreak and the introduction of global measures to stem its spread, the fact many developing world countries have large swathes of their population reliant on day-to-day, cash-based commerce for survival has been a stark reminder of global inequities.
Millions of Africans are unable to survive without some form of daily trade and don't have the luxury of bank savings, credit cards and online commerce to be able to stay indoors or "social distance" for extended periods.
The lack of full compliance among small-scale and informal traders and businesses reflects their precarious financial realities. With business ventures that require daily activity to earn an income, a weeks-long hiatus from work can translate to financial peril. Without significant savings buffers to dip into amid coronavirus lockdown, many informal traders and businesses across the continent continue to operate out of a sense of necessity and desperation.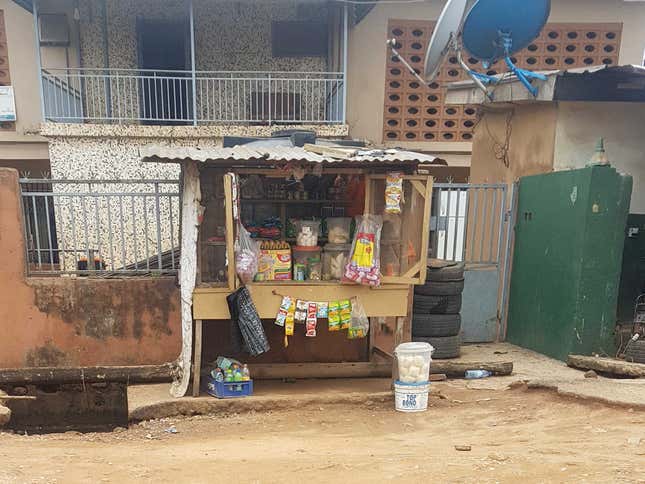 There's a cyclical effect at play too. As large swathes of citizens cannot afford to stock up on food for long periods, low-income households typically buy food and essentials in small bits, thus creating some demand for small-scale traders. "This is a very difficult situation. People here survive on a hand to mouth basis," says Colen Mafuruse who works at a grocery tuckshop in Harare. "When the lockdown was announced most people did not have money to buy food in bulk," he adds.
This effect is also seen in South Africa where there are signs of trading activity in townships home to low-income households. In Alexandra, a Johannesburg township, traders have set up their stalls as usual and are doing business with the complicit help of local residents and customers who tip them off about police presence.
Risk factors
By continuing to operate, informal traders put themselves at risk of being infected with, and spreading, Covid-19. Unlike formal businesses, some of which continue to operate virtually with staff working from home and payments mostly happening online, informal businesses and trade often involves close person-to-person contact and cash-based transactions.
These risks are now being heightened by recent concessions made by governments across the continent, in recognition of the economic vulnerability of informal businesses and traders. Authorities in Nigeria have announced a partial opening of markets amid the lockdown. In Mauritius, the government has created a calendar allocating market shopping days to citizens based on the first letter of their surname. And, in South Africa, restrictions on informal businesses and small convenience stores, known locally as spaza shops, have now been eased.
Yet, despite their best efforts and resilience, informal businesses and traders are scoring big losses with demand and patronage taking a significant hit amid ongoing lockdowns. In South Africa's middle class suburban areas, including Randburg, where there's more visible policing, lockdown measures are being tightly enforced, leaving several erstwhile busy stalls and shopping areas empty.
In Ghana, with Accra and Kumasi undergoing a two-week lockdown, vendors whose businesses depend on their  proximity to now closed schools and offices have disappeared from streets while informal workers in the hospitality industry are out of work, and without income, too.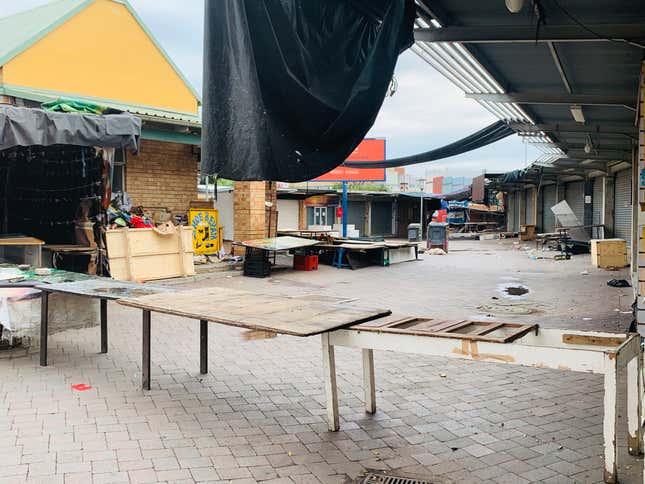 As such, governments across the continent will likely face pushback from citizens the longer lockdowns rob citizens of their livelihoods. In Lagos, four days into a two-week lockdown, there have already been instances where the local task-force charged with enforcing restrictions have faced resistance in low-income neighborhoods. It's a trend that may yet reoccur with the government's efforts to provide food relief so far proving inadequate.
As authorities across the continent attempt to curb the long-term spread of coronavirus, they will likely find that their objective clashes with the short-term tough choices that millions of their citizens have to make. Tendai Mukora, a barber in Mutare, Zimbabwe's fourth largest city, still attends to customers despite the risk of coronavirus as the alternative, he says, is watching his family go to bed on empty stomachs. "I have no choice, I have to put food on the table."
Writing by Yomi Kazeem in Lagos, reporting by Neha Wadekar in Nairobi, Kwasi Gyamfi Asiedu in Accra, Ghana, Norma Young in Johannesburg and Farai Shawn Matiashe in Mutare, Zimbabwe
Sign up to the Quartz Africa Weekly Brief here for news and analysis on African business, tech and innovation in your inbox