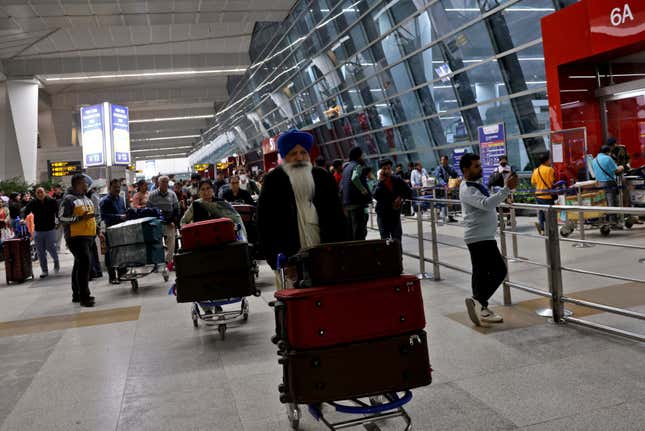 Air-fares are falling in India and are likely to continue sliding.
The overall average ticket prices on ten domestic routes, including Delhi-Mumbai, are slipping, aviation watchdog Directorate General of Civil Aviation (DGCA) has said. Its analysis has come after many flyers rued the fare rise.
Should you keep investing in Big Tech?
Earlier this month, the 24-hour fare on the Delhi-Mumbai surpassed the Delhi-Dubai rate. But new data now show a decrease.
The rise in fares was mostly due to low-cost carrier GoFirst's bankruptcy. DGCA has cited other reasons, too.
"India has a highly seasonal market. Traffic is usually high in the months of May and June, through mid-July the international traffic flows are high, thus, contributing to the domestic feed as well," it said.
It categorized the main airfare drivers as season, holidays, festivals, long weekends, events (sports, fairs, contests, etc), market forces like competition, the rupee's value, and ATF prices. DGCA also listed competition, distance, and seat demand as factors.
Will the government regulate fares?
The fall in airfares has followed the government's advice to airlines to check the surge, but flyers are seeking formal regulation. The government has, however, denied anything on those lines.
During a June 5 meeting with aviation minister Jyotiraditya Scindia, airline representatives were asked to self-regulate fares.
The government had imposed a cap when air travel resumed post-pandemic. However, it was lifted in August 2022 with the centre giving airlines more say in setting fares. And since then airfares have been deregulated in India.