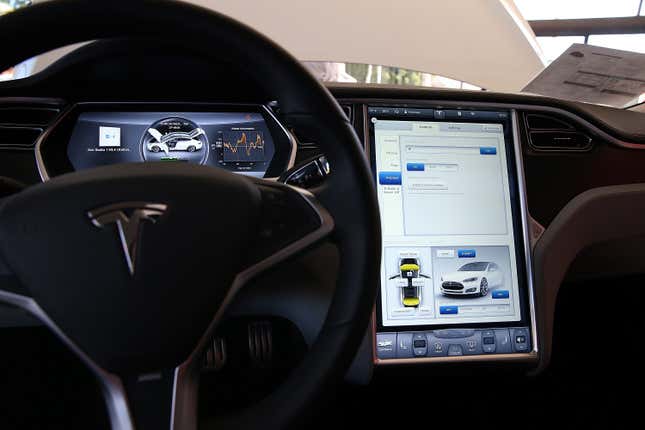 US lawmakers have introduced legislation that would force carmakers to maintain AM radio compatibility in all new cars at no additional charge to listeners.
The bill, which is co-sponsored by the unlikely pair of Massachusetts Democrat Ed Markey and Texas Republican Ted Cruz, along with six other senators, evenly split down party lines, comes after eight of the world's largest carmakers removed AM broadcast radio from their vehicles. 
According to Markey, the loss of AM access infringes on consumer rights and makes it more difficult for the government to reach citizens in the event of a national emergency.
"Although many automakers suggested that other communication tools — such as internet radio — could replace broadcast AM radio, in an emergency, drivers might not have access to the internet and could miss critical safety information," Markey said in a written statement. "The truth is that broadcast AM radio is irreplaceable."
FEMA and the federal Department of Transportation have also raised concerns about the elimination of AM radio, citing its critical component in outreach during and after natural disasters.
Why AM radio is becoming a casualty of the EV push
Most of the car models that no longer include AM radio are electric vehicles (EV), a decision automakers have blamed on electromagnetic interference caused by the electric drivetrains in battery-powered engines.
EV batteries produce the same frequencies as AM radios, leading to the two signals canceling each other out. This can cause poor audio quality and lots of static.
However, putting effective AM radios in electric vehicles is certainly possible. For example, companies like Hyundai and Jeep have kept AM radios by using shielded cables and connectors that cut down on frequency interference.
Volkswagen, which has cut AM radio access in its EV models, has said solutions like this are too expensive and heavy, cutting down on performance and range, according to a report by Axios.
Markey acknowledged this limitation while expressing his support for the transition to EVs.
"As the auto industry rightfully replaces the internal combustion engine with electric batteries, I will continue to work to ensure that automakers maintain access to broadcast AM radio in all their vehicles," Markey said.
What will replace AM radio? Probably more monthly payments
In addition to the technical limitations of EVs, most car companies simply point to the proliferation of internet and satellite-connected radios in cars as an innovative, high-tech replacement for AM radio. But is internet radio really better? Or is it just a new way to charge consumers?
For example, all Tesla cars are connected to SiriusXM Satellite radio, billed as a replacement for the talk radio options commonly found on AM radio. However, in order to use the SiriusXM feature, you have to pay a monthly charge of at least $11.
And, if you don't want to pay for SiriusXM, Tesla says you can use the internet-connected TuneIn radio—a free, ad-supported radio service—but only if you subscribe to Tesla Premium Connectivity, which costs $10 a month.
In fact, to use Spotify or Apple Music in Tesla cars natively, that is, via a gigantic dashboard screen, you have to pay a basic charge of $10 a month, on top of what you are already paying for each streaming service to begin with.
Conversely, AM radio has been a staple of American life for roughly 100 years, reliable and free to access. Sure, it's old-fashioned and not as innovative as putting a computer inside your car, but the technology is simple, effective, low-cost, and, of course, there is no monthly fee.
Related stories
🚗 Why does Google think people want to Zoom from their cars?
🇺🇸 Tesla slashed prices for a sixth time this year to alleviate the loss of Biden's EV tax credits
🔌 BYD profit surged by 400% last year as the electric vehicle market keeps going in China