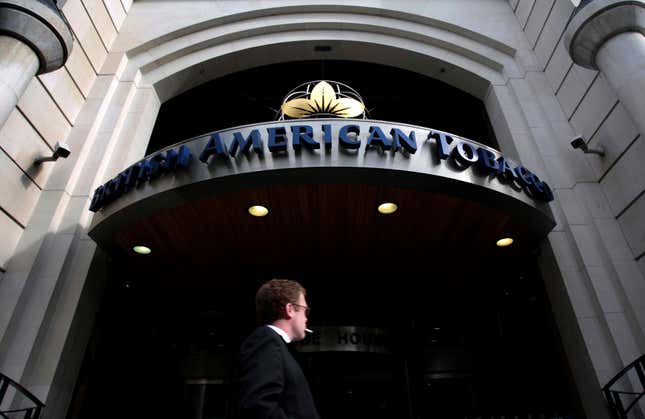 Two tobacco companies have agreed to pay a total of $629 million for violating US sanctions against North Korea, marking the largest penalty of its kind in the history of the Justice Department.

3 considerations before your company takes a stance
The settlement involves British American Tobacco (BAT), the world's second-largest tobacco company, and its subsidiary BAT Marketing Singapore (BATMS).
"For years, BAT partnered with North Korea to establish and operate a cigarette manufacturing business and relied on financial facilitators linked to North Korea's weapons of mass destruction proliferation network in the process of enriching itself," said Brian E. Nelson, Treasury undersecretary for terrorism and financial intelligence, in a statement released yesterday (April 25).
BAT agreed to pay the heavy penalty under a "deferred prosecution agreement," along with BATMS, which has pleaded guilty to conspiracy to commit bank fraud and violate the International Emergency Economic Powers Act (IEEPA).
According to the Justice Department, in 2007, BAT sold its shares in a joint enterprise with the state-owned North Korean Tobacco Company to a third-party company, and declared that it had ended its business in the country. But in fact, BAT covertly continued operations in North Korea through its Singapore-based subsidiary.
Prosecutors say that from 2007-2017, the third-party company earned about $418 million through the sale of tobacco products in North Korea.
Separately, BAT and BATMS also agreed to pay over $508 million (pdf) in a civil settlement with the US Department of Treasury Office of Foreign Assets Control.
"On behalf of BAT, we deeply regret the misconduct arising from historical business activities that led to these settlements, and acknowledge that we fell short of the highest standards rightly expected of us," said Jack Bowles, the CEO of BAT, in a statement. BAT claims that it ceased all operations in North Korea in September 2017.
How cigarette trafficking funds the DPRK's weapons program
In a separate case, unsealed yesterday (April 25), the Justice Department charged a North Korean banker, Sim Hyon-Sop, and two Chinese nationals, Qin Guoming and Han Linlin, for their involvement in a conspiracy to sell tobacco in North Korea.
Prosecutors allege that between 2009 and 2019, the three defendants supplied millions of dollars' worth of tobacco leaf to North Korea, obfuscating their operations through front companies. In total, they allegedly processed 310 transactions worth about $74 million through US financial institutions, which helped generate about $700 million in revenue for North Korean manufacturers.
According to the indictment, illicit tobacco sales, which includes cigarette smuggling, are a significant source of funding for the North Korean regime. That money, allegedly, is channeled into the country's nuclear weapons program. North Korea performed its first nuclear test in 2006. Since then, both the UN and US have placed a host of sanctions on the country to cut off funding to its weapons program.
Related stories
💰 Seagate has agreed to a record settlement over forbidden exports to Huawei 
⛔ Huawei reported its biggest annual decline in profit amid American sanctions on chip technology
🔻 The ruble falls to its lowest in a year as sanctions crush the Russian economy