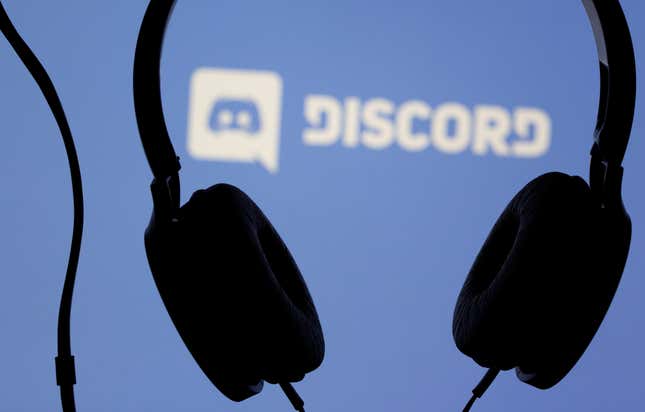 The Recording Industry Association of America (RIAA) thinks the use of AI models to imitate the voices of musicians is an act of copyright infringement. And it's going to battle with Discord on the back of that view.

Quartz Smart Investing: Holly Newman Kroft, Part 1
The RIAA has asked Discord to shut down a server called "AI Hub," alleging that its 145,000 or so members share and distribute copyrighted music: Shakira's "Whenever, Wherever," for instance, or Mariah Carey's "Always Be My Baby." These songs, and several others by the likes of Ludacris, Stevie Wonder, and Ariana Grande, were named in the RIAA's June 14 subpoena to Discord (pdf).

The music files were being used as datasets to train AI voice generators, which could then churn out deepfake tracks in the styles of these singers.

The RIAA demanded that Discord share the names, phone numbers, addresses, and other details of the users on AI Hub. In two earlier letters, in June and May, the RIAA had also asked Discord to shut AI Hub down altogether, and to remove links and files of shared music.
It wasn't clear, from the RIAA's letters, whether the body was complaining about the databases of original music or about the AI tracks being generated out of them. Although Discord has not yet shuttered AI Hub, it has until June 30 to do so or to formally reject the demand, according to the RIAA subpoena.

Do deepfake AI tracks infringe the copyrights of musicians?

Meanwhile, the US Copyright Office is examining the policy issues raised by AI. In March, it launched an initiative that involves the public, "artists, creative industries, AI developers and researchers, and lawyers working on these issues," in order to come up with a regulatory framework for AI and artistic work.

After Spotify and Apple Music erased an AI-generated song mimicking the voices of Drake and The Weeknd in April, their fellow Canadian singer Grimes gave her consent to everyone using AI to imitate her voice. In return, she asked for a 50% share of royalties.

The US music industry is looking for better ways to protect itself from the perils of AI. In February, the Human Artistry Campaign was launched, with over 40 institutional members, including the RIAA, the National Music Publishers Association (NMPA), the American Association of Independent Music (A2IM), and SoundExchange.
The campaign published seven core AI principles in support of human creativity over AI-generated music. One of the principles reads: "Use of copyrighted works, and use of the voices and likenesses of professional performers, requires authorization, licensing, and compliance with all relevant state and federal laws."
AI music generation software continues to spread even as the designers of AI call for its regulation. Some leaders even want a full halt in the training of powerful AI systems because they come with "black-box models with emergent capabilities."